Refresh Your Investment Portfolio in 2021 to Align with Your Financial Goals
Refresh Your Investment Portfolio in 2021 to Align with Your Financial Goals
Feb 25, 2021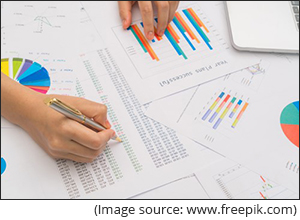 We all work hard to achieve our goals and investing your hard-earned money is an essential part of wealth creation to secure your financial future.
Recently, I accompanied my cousin sister to purchase a new mobile phone. She said, "Thanks to your advice on taking care of one's financial health, I have been saving for past six months so that I could purchase this phone without any additional EMI or debt".
Thrilled for her, I replied, "Well, congratulations! You've achieved your short-term goal".
She added further, "Yes, I feel good about it. But, there's one other thing that's bothering me and I need your help. You know, I have planned my financial goals and created an investment portfolio to achieve those goals; now when the market is performing well I expected my investment portfolio to give better returns. However, it's been underperforming compared to the current market scenario and it doesn't seem aligned in accordance with my financial goals. What should I do in this case?"
I responded, "You see, there have been various national and global changes since the pandemic like economic, political and monetary realities which has affected the portfolio performance of many investors. To explain in simple terms, just like after a long exhausting week you refresh yourself on weekends to prepare for the upcoming week. Similarly, your investment portfolio has been through high volatility in the markets till now and needs to be refreshed".
--- Advertisement ---
[Alert] Sell These 3 Stocks Immediately

These 3 stocks are ticking time bombs in your portfolio.

It is very likely that you could be owning these 3 overvalued... fundamentally weak... ready to crash stocks... in your portfolio today.

Because many stock brokers have painted rosy pictures of these stocks.

But the reality is starkly different.

If the market crashes, then these stocks could wipe out your wealth.

You should get rid of these stocks as soon as possible.

We are going to reveal details of these 3 landmines at our upcoming special event.

You can click here to sign-up in 1-click. It's free.
------------------------------
It is essential to review your investment portfolio periodically, as you have invested in different asset classes over a period of time according to your risk profile, investment horizon and financial goals. However, owing to the changes in market conditions, some of your investments or asset classes will perform well at times and others will not. Timely review of investment portfolio is the key, to enable stable returns and work towards your envisioned financial goals during various market phases.
To check if you are at par with your investment portfolio, let me ask you few questions:
When was the last time you reviewed your investment portfolio?
Do you maintain a schedule to review your investments periodically?
Well, if you are unable to answer any of these questions, you surely need to review your investment portfolio soon. Considering the dramatic fluctuations that took place in the previous year, it is vital to reassess your investment portfolio in 2021 and make the necessary changes for a healthier portfolio performance.
In case, you do not review your investment portfolio periodically, you face the risk of staying invested in underperforming assets due to the unsuitable asset allocation mix and lack of diversification. Thus, to prevent losing your hard-earned money in such scenarios, here are few steps on how you could review your investment portfolio:
1. Define your S.M.A.R.T financial goals
The primary step is to start reviewing your financial goals, which you had set earlier, as you need to ensure that your financial goals remain in accordance with your investment portfolio.
And there is a chance that your short-term goals might have changed post pandemic like buying an expensive car or taking a long vacation etc., as you need to be in terms with such plans being put on hold for a while.
Goal based financial planning ensures that funds are available to the investor in times of need. This goal setting exercise will help you understand the changes, if any; you need to make towards your investments to successfully fulfill the financial goals.
India's Revival: A Once-in-a-Generation Wealth Making Opportunity
2. Analyze your portfolio performance
Now that you have reviewed your financial goals, you need to analyze the performance of your portfolio. This is a process of reviewing your holdings and its performance. Here you will have to identify schemes or asset class that are not performing well or have been exposing you to undue risk.
The investments in your portfolio might be appropriate as per the set asset allocation plan, but are unsuitable in the current market conditions and therefore exhibiting a decline in your portfolio performance.
Keep in mind that, if your portfolio is underperforming when market sentiment turns sours, then you should not panic and make changes. You need to analyze various quantitative and qualitative parameters to uncover any consistent underperformers in your portfolio. A thorough review of your portfolio performance will help you understand the investment decisions you need to make.
3. Revisit your asset allocation
As we have been conveying through our articles, that asset allocation is the cornerstone of investing and your portfolio strategy majorly depends on the type of asset allocation you set.
After the pandemic hit, many of you might have become risk averse and wish to keep your portfolio skewed more towards the fixed income investment avenues. You should make investments depending on your risk tolerance, but make sure you are not sacrificing long-term returns at the cost of short-term safety.
While you review your current asset allocation, ensure that you have diversified the investments into asset classes with a long-term approach and capital appreciation in mind. Allocating an adequate amount in various asset classes the right way may increase the return potential as well as mitigate the risk, as not all asset classes move in same direction at all times.
You may have many combinations of asset allocations across various funds and asset classes, but constructing an 'All-weather' portfolio will ensure the investments in your portfolio survive through the tides of different market cycles.
--- Advertisement ---
[Watch Now] 3 Little-known Stocks We are Super Bullish On




Click Here to Watch Now
------------------------------
4. Ensure proper diversification
Diversification is not only about investing in various asset classes but also allocating adequate amount of funds in different types of securities in each asset class.
For instance, if your focus is on investing in debt instruments, diversification will help you include various debt instruments like debt mutual funds, bonds, FDs, etc. of good credit quality with varying maturities. While reviewing your investment portfolio, you must ensure proper diversification with the existing investments and if any additional investments you wish to make.
If you are willing to diversify your equity investments, try to divide your investments in various types of equity instruments having diversified exposure to different market capitalizations, sectors, geographies, and investment styles. Diversification will help you mitigate the risk that you were trying to reduce from your portfolio post pandemic to generate better returns.
5. Consider rebalancing your portfolio
Rebalancing your investment portfolio is nothing but changing the deviations of the existing asset allocation and forming a desired asset allocation to align it with your current financial goals and the changing market conditions.
As you have been investing over a long period of time, it is likely that your asset allocation composition requires change because your goals may have transformed, your investment horizon has changed and your risk tolerance may be altered.
As you review your investment portfolio periodically, you will understand that your portfolio needs rebalancing exercise to enhance its performance.
For example, say you had initially invested 60% in equity, 30% in debt, and 10% in gold. Over the years, your equity exposure became 80% due to rally in equity market while gold and debt became 15% and 5%, respectively; meaning your portfolio now has higher allocation to riskier asset. Rebalancing your portfolio will allow you to move some portion from equity and gold to allocate into debt to form the required asset mix to achieve the envisioned financial goals and avoid attracting undue risk.
To conclude...
Post-pandemic you, the investor, require taking a holistic review of your investment portfolio to ensure smooth functioning of your asset allocation and improved portfolio performance. Do not alter your investment depending on the current market condition and ensure that your investments are aligned to your goals by assessing your present circumstances and future requirements. Lastly, ensure that you have sufficient liquidity buffer at all times to deal with uncertain situations.
PS: At PersonalFN, we understand that everyone might not have the expertise to review the investment portfolio, I recommend you to enrol for PersonalFN's Mutual Fund Portfolio Review Service.
It is a personalized portfolio review service designed to boost the returns of mutual fund investors. And it reviews your existing mutual fund portfolio, helps you correct your past investment mistakes, and suggests the best possible options for you. Read here for more details...
If you wish to refresh your investment portfolio to align with your financial goals in 2021, then enrol for PersonalFN's Mutual Fund Portfolio Review Service today!
Author: Mitali Dhoke
This article first appeared on PersonalFN here.
Join Now: PersonalFN is now on Telegram. Join FREE Today to get 'Daily Wealth Letter' and Exclusive Updates on Mutual Funds
PersonalFN is a Mumbai based personal finance firm offering Financial Planning and Mutual Fund Research services.
Disclaimer:
The views mentioned above are of the author only. Data and charts, if used, in the article have been sourced from available information and have not been authenticated by any statutory authority. The author and Equitymaster do not claim it to be accurate nor accept any responsibility for the same. The views constitute only the opinions and do not constitute any guidelines or recommendation on any course of action to be followed by the reader. Please read the detailed Terms of Use of the web site.
More Views on News
Apr 13, 2021
PersonalFN explains the outlook for Banking & PSU Debt funds and the best Banking & PSU Debt funds that can be considered for investment in 2021.
Apr 13, 2021
Ajit Dayal on how India's vaccine strategy will impact the markets.
Apr 13, 2021
In this video, I'll you what I think is the real reason behind yesterday's market crash.
Apr 13, 2021
Price is the only due diligence one might require to buy this business.
Apr 12, 2021
PersonalFN explains whether the second wave of COVID-19 infections impact your mutual fund investments.
More Views on News
Most Popular
Mar 31, 2021
A tiny chemical company, started in the Licence Raj era, is a great example of a new wealth creating opportunity.
Mar 31, 2021
In this video I'll show you exactly how I go about picking stocks for trading.
Apr 6, 2021
Rather than predicting the market, successful investing is more about preparing well and placing your bets accordingly.
Apr 1, 2021
What should you do if the market falls? In this video, I'll tell you what I will do.
Apr 13, 2021
Ajit Dayal on how India's vaccine strategy will impact the markets.
More