Which Type Of Mutual Funds Should You Own In Your Retirement Portfolio?
Which Type Of Mutual Funds Should You Own In Your Retirement Portfolio?
Mar 19, 2019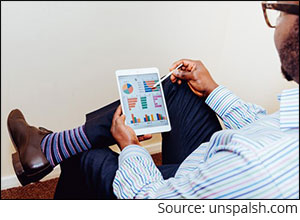 Childhood friends Sumesh, who works in an IT firm, and Dinesh, in a Pharma firm, started their careers in the same year and drifted apart due to work schedules. After a few years they met, reminisced about the good old days, and discussed investments.
Dinesh divulged: I have made investments to save tax, not for retirement. Have you started investing for your retirement?'
Sumesh: Yes, I have. But at first, I did the same thing. I was lured into various investment traps of sure-shot-retire-rich' schemes via SMS, followed investment experts to invest in retirement funds, and took free advice from bank representatives who pushed several Unit Linked Plans that offered me tax benefits. Besides I even had several Fixed deposits. An experienced and certified financial planner suggested that I should invest in mutual funds.
Sceptical, Dinesh asked: Isn't it all too risky?
Sumesh: Yes, but it has been customised as per my risk profile. In fact, investing in mutual funds offers diversification across various asset classes. Plus, the funds are professionally managed.
Now intrigued, Dinesh: What do you mean?
Sumesh: Generally, we delay investing because we don't know when and where to start from and then invest in products that we think are best for us. In reality, those are ad hoc investments and it does more damage because we do not plan for retirement.
[Read: What Are The Myths Holding You Back From Retirement Planning?]
When I met an ethical and unbiased financial planner through a colleague, she opened my eyes.
Dinesh: About what?
Sumesh: Retirement is a significant phase of our life and Retirement Planning will ensure that we lead it peacefully, the way we desire. Hence it should not be delayed and aped because despite being the farthest financial goal in your life planning, it is an individualistic exercise. The financial planner pointed out to me that Rs 18000 that I had invested for retirement was unnecessary and a waste of time.
Dinesh: Then what did you do?
Sumesh: I got my risk profile assessed (risk appetite and risk ability) as investing in mutual funds requires a personalised asset allocation strategy based on one's risk appetite and investment time horizon. Mutual Fund investment allows you to invest in various asset classes as per the risk profile because each asset has risk-related returns and depending on your age, the asset allocation strategy differs.
[Read: Asset Allocation: Hocus-Pocus Or The Essence Of Successful Investing?]
Dinesh: It makes sense. Mutual funds sahi hai!
Sumesh: But I would suggest consulting an ethical, unbiased, certified, and well experienced financial planner from a reputed company. I took recommendations and guidance of a financial planner from PersonalFN, they have 18+ years of experience in providing customised sound financial advice.
[Read: Why You Need A Financial Guardian For Your Finances...]
Now, let's take a look at how asset allocation and knowing your risk appetite determines the health of your portfolio.
Asset allocation is the proportion in which you hold various assets such as equity, fixed income (debt), gold, and real estate in your portfolio.
[Read: Why You Should Not Ignore Personalized Asset Allocation While Investing]
Table 1: Various assets and their attributes
| | Equity | Debt | Gold |
| --- | --- | --- | --- |
| Return | High Capital Appreciation & Dividend Income] | Low [Interest Income] | Medium [Capital Appreciation] |
| Risk | High | Moderate to Low | Moderate |
| Liquidity | High | Medium | Medium |
| Suitability | For long term Investors having a high-risk appetite | For short term Investors having a low-risk appetite | For long term Investors having a moderate risk appetite |
As you've read from Sumesh and Dinesh's conversation earlier, Mutual funds help you invest across asset classes. If you are investing in debt or equity through mutual funds, you can choose a mutual fund category depending on your risk appetite and time horizon.

Look at these graphs as an indication to understand as to what kind of risk profile relates to you.
From the graphs above, you can see the varying risk levels. Remember that equity investments involve the highest risks amongst the two asset classes. Hence, consider investing in equities if you have a long-term horizon and are ready to bear the investment risk; large-cap funds are still considered the safest in equity.
Alternatively, invest in debt if you have a low-risk appetite, but avoid investing in dynamic bond funds and long duration funds, even though interest rates in the economy are set to fall, as debt funds are not risk -free.
Similarly, those with shorter investment horizon should avoid investing in these fund categories even though their risk appetite might be high.
And like Dinesh, if you're concerned about countering volatility and avoid timing the market, opt for Systematic Investment Plans (SIPs). Moreover, investing in direct plans helps you accelerate your returns.
While creating a portfolio for your retirement, you can invest 5%-10% of your investable corpus in gold. Gold Exchange Traded Funds (ETFs) is one of the most viable options to invest in gold in paper form. Nonetheless, you can also invest in gold savings funds, which are the Fund of Funds (FoF) schemes investing in Gold ETF(s).
Table 2: Indicative asset allocation to various mutual fund categories as per age
| Age Group | 25-35 | 35-45 | 45-55 | 55-60 | Above 60 |
| --- | --- | --- | --- | --- | --- |
| Category | Very Aggressive | Aggressive | Moderate | Conservative | Very Conservative |
| Equity | 90%-100% | 75%-80% | 60%-70% | 40%-50% | 20%-30% |
| Large Cap Funds | 10%-15% | 10%-15% | 10%-15% | 15%-20% | 10%-15% |
| Midcap Funds | 20%-25% | 15%-20% | -- | -- | -- |
| Large & Midcap Funds | 20%-25% | 15%-20% | 10%-15% | -- | -- |
| Multi Cap Funds | 15%-20% | 15%-20% | 10%-15% | -- | -- |
| Value Style Funds | 15%-20% | 10%-15% | 10%-15% | 10%-15% | 0%-10% |
| Aggressive Hybrid Fund | -- | -- | 10%-15% | 15%-20% | 10%-15% |
| Debt | 0%-5% | 10%-15% | 20%-30% | 40%-50% | 70%-80% |
| Dynamic Bond Funds | 0%-5% | 10%-15% | 10%-15% | 20%-25% | 15%-20% |
| Short Duration / Corporate Bond Funds | -- | -- | 10%-15% | 20%-25% | 25%-30% |
| Liquid / Ultra Short Duration Funds | -- | -- | -- | 0%-10% | 20%-30% |
| Gold | 0%-5% | 5%-10% | 5%-10% | 5%-10% | 0%-5% |
| Gold Funds | 0%-5% | 5%-10% | 5%-10% | 5%-10% | 0%-5% |
| | 100.0% | 100.0% | 100.0% | 100.0% | 100.0% |
This table is for illustration purpose only.
(Source: PersonalFN Research)
Dinesh thanked Sumesh and called up PersonalFN financial solution providers to start his retirement planning. Now he is relaxed about his blissful retirement, reviews his portfolio timely and awaits to enjoy financial freedom.
Editor's note: Dinesh and Sumesh have done their retirement planning by choosing mutual funds recommended by PersonalFN. What are you waiting for?
If you want your retirement to be blissful, don't miss out on PersonalFN's Retire Rich service.
This is a new and exclusive service with the sole intent of securing your retirement.
You will even gain the benefit of investing in Top 5 funds along with a DIY (Do It Yourself) retirement solution, where you can start planning for your retirement and potentially build a substantial corpus that could sustain you in the golden years of your life.

It is not merely a list of funds or a particular investment idea. It is a comprehensive solution to guide you with almost ALL the necessary essentials of retirement planning.
Author: Aditi Murkute
This article first appeared on PersonalFN here
PersonalFN is a Mumbai based personal finance firm offering Financial Planning and Mutual Fund Research services.
Disclaimer:
The views mentioned above are of the author only. Data and charts, if used, in the article have been sourced from available information and have not been authenticated by any statutory authority. The author and Equitymaster do not claim it to be accurate nor accept any responsibility for the same. The views constitute only the opinions and do not constitute any guidelines or recommendation on any course of action to be followed by the reader. Please read the detailed Terms of Use of the web site.
More Views on News
Apr 22, 2019
Mutual fund investment plan for aggressive investors.
Apr 22, 2019
A highly successful trader with over three decades of rich experience, is ready to share his weekly cash strategy and you can't afford to miss it.
Apr 22, 2019
Ajit Dayal believes L&T is taking a risky path and risking not only the culture established at MindTree but the fragile eco system that could endanger the lives of millions of residents in Mumbai.
Apr 22, 2019
A highly successful trader with over three decades of rich experience, is ready to share his weekly cash strategy and you can't afford to miss it.
Apr 22, 2019
Experts expect the RBI to cut policy rates further this financial year. At this juncture, the BIG question is: Is it a right time to invest in dynamic bond funds?
More Views on News
Most Popular
Apr 9, 2019
It's a matter of time before the stocks catch the fancy of the markets and big investors.
Apr 10, 2019
We have identified 3 stocks with huge wealth building potential which meet our 'Click of a Button' criteria.
Apr 10, 2019
How Dell got its mojo back.
Apr 12, 2019
This critical business strategy has enabled companies to scale their operations faster.
Apr 12, 2019
Here's how one could have generated gains of Rs 59,250 in 10 days by trading HDFC and HDFC Bank with a capital of Rs 4 lakh.
More