What Is This Rare Opportunity Trending In Indian Bond Markets?
What Is This Rare Opportunity Trending In Indian Bond Markets?
Mar 25, 2019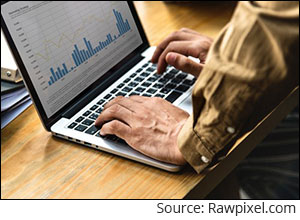 Bond markets, assumed to be dull and boring, can be interesting as these markets do offer a rare opportunity when they deviate from regular trends.
As many of you may know, under normal circumstances, the bond yields are higher for longer maturity papers as compared to the shorter ones. For example, 10-year sovereign benchmark bond will typically trade at a higher YTM (Yield to Maturity) as compared to that commanded by a bond with a residual maturity of nine years or lower.
And that is the reason why the yield curve is usually upward sloping, where the short-term rates are expected to be lower than the long-term rates. The logic is simple, yield differential is a compensation investor receive for holding a bond for an extended period.
But currently there is an interesting observation about the yield trend in the Indian bond markets.
According to the data published by Clearing Corporation of India Limited (CCIL) on 20 March 2019, the yield on the sovereign bond with nine years of residual maturity is 16 bps (basis points) higher than that on the new 10-year benchmark bond (7.26% GS 2029).
The trend has been such as the RBI announced the G-Sec auction cut off on the new 10-year GS 2029 bond (issued on 11th January) at a lower coupon of 7.26%. Notably, the yield on the old 10-year G-sec bond (7.17% GS 2028) was at around 7.50% in the mid of January 2019, and has now become the 9-year bond, given its maturity in 2028.
Table: Bond yield deviation: is there any trouble?
| Bond description | Last traded price (Rs) | Last traded YTM (%) |
| --- | --- | --- |
| 7.95% G.S 2032 | 101.85 | 7.73 |
| 7.26% GS 2029 | 99.28 | 7.36 |
| 7.17% GS 2028 | 97.78 | 7.52 |
| 7.37% GS 2023 | 101.68 | 6.89 |
| 7.32% GS 2024 | 101.27 | 7 |
| 8.27% GS 2020 | 101.91 | 6.59 |
Data as on March 20, 2019
The table is presented for academic purpose only
(Source: CCIL)
What this unusual deviation of the yield curve suggests?
Deviations in the normal yield curve usually don't bode well for bond markets and the economy at large.
If the yield differential in the sovereign bond with a residual maturity of nine years and the new 10-year benchmark bond has you thinking that the yield curve might reverse too, then you are possibly drawing the wrong conclusion.
Inversion of the yield curve is often a precursor of a potential slowdown in the economy.
But for this to happen, the yield on a government bond with a residual maturity of a year has to be higher than that on the 10-year benchmark bond. The present deviation doesn't show any sign of inversion of the yield curve. Bonds with other maturities don't show any irregularity either.
What could have caused the present deviation then?
Sometimes, technical factors affect demand and supply equations, causing deviations in the bond yields. This time it's no different.
Some market experts believe many banks have already utilised their limit in the held-to-maturity portfolio. According to the Economic Times dated 20 March 2019, the value of outstanding 7.17% 2028 G-sec bonds is Rs 1.13 lakh crore, whereas the new benchmark series has witnessed the issuance of Rs 20,000 crore.
As you might know, banks are one of the prominent participants in the G-sec market. Their investments are classified into three groups: Held-To-Maturity (HTM), Held-For-Trading (HFT), and Available-For-Sale (AFS). Debt securities earmarked for the HTM portfolio enjoy immunity from Mark-To-Market (MTM) valuation norms.
The RBI grants an intergroup transfer of securities only once a year, which usually happens at the beginning of a financial year.
The current yield differential has opened up an arbitrage opportunity for other market participants including traders. If they expect the yield differential to widen further, they might Sell 7.17% 2028 bond in the future market and buy the new benchmark bond. Once the issuance of the new bond increases, the yield differential would narrow automatically, with which the arbitrage opportunity will close.
[Read: Do Arbitrage Funds Have An Edge Over Short-Term Debt Funds? Know Here...]
What are the takeaways for investors?
The valuable lesson for investors is, bond markets are difficult to understand. Deviations in the yields can sometimes mean nothing more than an arbitrage opportunity. Since individual retail investors don't have direct access to the G-sec market, the only way for them to benefit from such arbitrage opportunities is to invest in actively managed Gilt funds.
[Read: Are Debt-Fund Investors Getting Wiser?]
Debt Fund managers are capable of spotting such opportunities and they utilise these without risking investors' interest. Nonetheless, please remember: debt funds (including Gilt funds) aren't risk-free. They too are subject to interest rate risk and may even show negative returns if the interest rates were to spike upwards. Your investment in any debt fund should be in accordance with your financial goals and risk appetite.
The recent experiences suggest that you have to be careful about the selection of a debt fund. Fortunately, G-secs don't have any Credit default risk, but you cannot ignore the interest rate risk that comes along.
Before, you invest in debt funds or gilt funds; make sure the maturity profile of the portfolio of the scheme is aligned with your time horizon. At any point in time, you should restrict your exposure to medium and long duration income funds to 20% of your debt portfolio.
PS: If you are unsure about which debt funds to invest in, PersonalFN's mutual fund recommendation service 'FundSelect' can be of help. With this you'll also be eligible for PersonalFN's report 5 Undiscovered Equity Funds for free.
In each monthly issue of FundSelect, you will also get access to our recommendations on Debt Funds selected through our proprietary SMART score process. Click here to know more about FundSelect and subscribe!.
Author: PersonalFN Content & Research Team
This article first appeared on PersonalFN here.
PersonalFN is a Mumbai based personal finance firm offering Financial Planning and Mutual Fund Research services.
Disclaimer:
The views mentioned above are of the author only. Data and charts, if used, in the article have been sourced from available information and have not been authenticated by any statutory authority. The author and Equitymaster do not claim it to be accurate nor accept any responsibility for the same. The views constitute only the opinions and do not constitute any guidelines or recommendation on any course of action to be followed by the reader. Please read the detailed Terms of Use of the web site.
More Views on News
Apr 23, 2019
PersonalFN explains the benefit of being mindful while investing for your child's future.
Apr 23, 2019
When elections come around, the markets sway like drunken sailor? If you can keep your ship upright you are in for a profitable surprise. Read on to learn how from our very own election trading analyst, Vijay Bhambwani.
Apr 23, 2019
The primary objective of diversification is to reduce portfolio risk. Before you think of diversification, know your financial goals and risk appetite.
Apr 22, 2019
Mutual fund investment plan for aggressive investors.
Apr 22, 2019
A highly successful trader with over three decades of rich experience, is ready to share his weekly cash strategy and you can't afford to miss it.
More Views on News
Most Popular
Apr 10, 2019
We have identified 3 stocks with huge wealth building potential which meet our 'Click of a Button' criteria.
Apr 10, 2019
How Dell got its mojo back.
Apr 12, 2019
This critical business strategy has enabled companies to scale their operations faster.
Apr 12, 2019
Here's how one could have generated gains of Rs 59,250 in 10 days by trading HDFC and HDFC Bank with a capital of Rs 4 lakh.
Apr 11, 2019
A must have checklist for every investor in the Indian stock market.
More