The US Regulator Just Shut Down a US$32 Million ICO
The US Regulator Just Shut Down a US$32 Million ICO
Apr 3, 2018
US authorities arrested two co-founders of an obscure crypto token called Centra, which took advantage of the euphoria surrounding cryptos and blockchain to raise over US$32 million through an initial coin offering (ICO) last year.
There has been a flurry of ICO scams, and the US Securities and Exchange Commission (SEC) is making swift moves against them.
The SEC arrested the Centra co-founders for misleading investors using a sophisticated marketing campaign to spin a web of lies about their supposed partnerships with legitimate businesses.
The regulator brought charges that include conspiracy to commit securities fraud, securities fraud, conspiracy to commit wire fraud and wire fraud.
It's worth noting that the crypto token in question - Centra was publicly endorsed by celebrities like boxer Floyd Mayweather, and music producer DJ Khaled, to millions of their followers, who fell for the company's rhetoric.
However, just a little bit of due diligence would have saved investors a lot of money.
There were a lot of warning signs and red flags surrounding Centra.
--- Advertisement ---
How to Buy Bitcoin in India?

An article in the Indian Express highlighted how Google's 'Year in Search' report for 2017 showed 'How to buy Bitcoin in India' and 'What is Bitcoin' to be among the year's top queries.

But, still Bitcoin is not regulated in India. And nobody knows what will happen next.

Whether bitcoin is a fad or here to stay, only time will tell.

But one thing is sure... that we've entered the Cryptocurrency Age.

And that's why we believe this new learning course on Cryptos could be one of the most important step to start your journey towards learning more about the mega crypto boom.

Click here to know more...
------------------------------
The New York Times even carried a full feature detailing of all the issues relating to Centra and its management.
For example, the company behind the crypto - Centra Tech, was founded by people with zero technical expertise or association with the technologies relating to cryptocurrencies. The primary business experience of the co-founders was at Miami Exotics, a luxury car rental business that the two built.
Further, the company's website claimed that it had tied up with payments processor Visa to create a debit card that would make it possible to spend cryptocurrencies in the real world. Visa publicly denied the claim, and the company flipflopped and took off all Visa related claims from their website.
Centra tech then made similar claims using Mastercard, and a partnership with a Canadian firm, which too were refuted.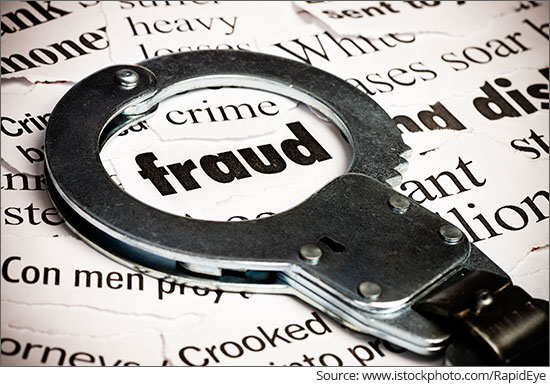 The co-founders have also had run-ins with the law, with cases of fraud and eviction against one of them.
While the SEC is doing a good job by cracking down on fraudulent ICOs, giving the crypto space a bad name, note that all of this information was in the public domain.
Yet investors in the crypto did not do any due diligence and the price went up unabated. At its peak, Centra had a market capitalization of over US$290 million!
Immediately post the arrests of its co-founders, Centra's price was down by 60% and had a total market capitalization of just over US$8 million.
That's a 97% drop from its peak!
Investors who put in their hard-earned money in Centra, have nothing to show for it now.
The moral of the story...
If investors had put in a bit more time and effort trying to learn more about the people bringing in the ICO, they would have easily seen through the fraudulent nature of these ICOs.
I have been warning my readers about this eventuality for a while now.
While some new ICOs and cryptos might have immense potential...It's for good reason that I keep saying 95% of cryptos are going to be duds in the long run.
If you take one message away from this article today let it be this same old message that every investor, everywhere, knows: Know what you are buying. Keep yourself informed. Be aware.
My newsletter and crypto learning course is designed to make sure crypto enthusiasts understand the space make informed decisions when it comes to this new asset class.
Warm regards,


Prasheel Vartak,
Editor, Crypto Confidential
PS: Crypto Confidential is a premium monthly newsletter offering insights on what's happening in the world of cryptocurrencies. Members get access to a cryptocurrency tutorial vault that is worth way more than the subscription fees. Try out the crypto services - sign up here.
Prasheel Vartak is a Certified Bitcoin Professional (CBP), and works with global Crypto Guru Tama Churchouse to bring to his readers, views, and opinions from the cryptocurrency and blockchain space. Prasheel is the editor of the premium monthly newsletter, Crypto Confidential and has authored a comprehensive learning course on Bitcoin, Blockchain and other cryptocurrencies, viewed from an Indian perspective.
© 2018 Common Sense Living Private Limited

Disclaimer:
There are no recommendations made through this article. This is not an offer to sell or solicitation to buy any crypto currencies. All data/ information contained herein is purely educative and informative Please note that you should make yourself aware that crypto currencies are not regulated in India and any action taken, investment(s) made or decisions taken/or not taken based on the information provided herein is solely at your risk and Common Sense Living Private Limited and/or its affiliate(s), associates, employees or directors will not be liable for any losses incurred or investment(s) made or decisions taken/or not taken based on the information provided herein. This is not directed for access or use by anyone in a country where such use or access is unlawful or which may subject Common Sense or its affiliates to any registration or licensing requirement.
More Views on News
Mar 22, 2018
Certain blue chips hold the potential of delivering returns comparable to small-cap stocks. With these stocks, you can get the best of both worlds.
Nov 29, 2017
Stocks that could beat Sensex returns in the long term.
Sep 21, 2018
PersonalFN explains if you should be investing in the NFO: Shriram Multicap Fund --will it multiply wealth for you.
Sep 21, 2018
Bill connects the dots between the power struggle in the US Supreme Court and the state of American politics.
Sep 21, 2018
The one factor that can make PSU stocks a compelling story...
More Views on News
Most Popular
Sep 12, 2018
Is the pharma sector poised for a comeback? Is the worst over? I believe so.
Sep 12, 2018
Richa has discovered the single most profitable opportunity in the market - read on to discover more...
Sep 11, 2018
PersonalFN explains how blindly investing in equities can prove hazardous to your wealth and health.
Sep 12, 2018
PersonalFN elucidates if you should redeem from equity mutual fund now, and the approach to follow before you decide to sell mutual funds.
Sep 14, 2018
Strong Well established Indian Brands have comfortably outperformed the index in the decade post the global financial crisis.
More