No 'Fixed Maturity' For FMPs?
No 'Fixed Maturity' For FMPs?
Apr 16, 2019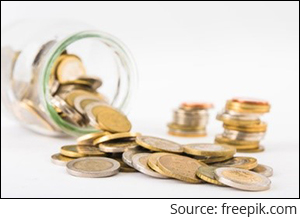 FMPs are supposedly one of the safest categories of debt funds. But bad investment decisions have come back to haunt Fixed Maturity Plans (FMPs) for sure!
It's true that a sharp pain in your chest isn't necessarily a heart attack and could be diagnosed as Acid reflux or Gas, but that doesn't mean investors are overreacting to the industry's problems.
Some players want to portray that it's just a temporary hitch; there isn't major trouble as such.
In the light of recent developments, can any sensible investor feel the same about FMPs?
Here's the trouble...
Leading fund houses of the country have either withheld some of the redemption amount due on their maturing FMPs or planned to roll them over.
If you're wondering about the reasons...
For starters, Essel group (Zee-group) companies have failed to honour their debt repayment.
According to The Hindu Business Line dated 10 April 2019, the mutual fund industry has an exposure of over Rs 8,000 crore to debt issued by Subhash Chandra, founder of the Essel group.
Approximately 55 FMPs collectively have an exposure of over Rs 1,700 crore.
So far, the mutual fund industry has refrained from selling the shares of Zee Entertainment, offered as collateral. The mutual fund houses have allowed Essel group promoters time until September 2019.
This is another instance of the mutual fund industry caught napping. If you recollect, the IL&FS and DHFL fiascos had terrified debt fund investors in the second half of 2018.
FMPs with exposure to Essel group debt...
Kotak FMP Series 187 (1146 Days)
Kotak FMP Series 189 (1154 Days)
Kotak FMP Series 193 (1098 Days)
Kotak FMP Series 194 (1099 Days)
HDFC Fixed Maturity Plans - Series XXXV - 1148 Days - Feb 2016 (1)
HDFC Fixed Maturity Plans - Series XXXV - 1148 Days - Feb 2016 (2)
HDFC Fixed Maturity Plans - Series XXXV - 1161 Days - Feb 2016 (1)
HDFC Fixed Maturity Plans - Series XXXV - 1168 Days - Feb 2016 (1)
What the FMP episode highlights?
Mutual fund houses might have relied on the creditworthiness of prominent business groups without due diligence.
They invested aggressively during the good times of the credit cycle.
Possibly, they also relied excessively on the credit ratings assigned by the independent credit rating agencies.
Mutual fund houses seem to have disregarded the risk profile of scheme category. FMPs, until now, were considered as one of the safest options due to fixed-tenure. They always carried a low-interest rate risk. But the on-going episode has highlighted that the default risk can be a more significant danger than the interest rate risk for debt fund investors.
The astonishing part is mutual fund houses unanimously decided to give a long rope to the promoter groups of troubled companies. Weren't the recurring mismatch in cash-flow on their balance sheets evident for a long time?
Mutual funds asking for the rollover of FMPs and taking their investors for granted. Aren't they first supposed to act in the interest of investors?
The present situation also raises questions about who will be responsible for the potential loss, if the Essel group promoters fail to sell their stake in the Zee Entertainment even by September 2019.
Lessons for investors...
If you carefully observe, FMPs that have held back a part of redemption payment on account of Essel group differing repayment commitments or have proposed to roll them over, are long tenure FMPs. And if you know, FMPs work as close-ended accrual funds, meaning, they hardly churn their portfolios.
It is possible that when these FMPs invested in Essel group debt about 2-3 years ago, the problems within the group may not have been evident or there may have not been financial problems at all.
This is the only benefit of the doubt investors might want to give to mutual fund houses. Are mutual funds going to compensate investors with any additional returns for waiting until September 2019?
This reinforces the fact that long-term debt funds carry more risk. They can be more prone to defaults as well as are more sensitive to the interest rate movements in the economy.
[Read: Is Your Investment In Debt Mutual Fund At Risk?]
Capital Market Regulator has swung into action immediately
In the view that the FMP fiasco could set the wrong precedent to other mutual fund categories, the capital market regular has already started probing the matter.
According to Mint dated 13 April 2019, Capital Market Regulator has called for a response from Kotak Mutual Fund on which provisions allowed it to withhold redemption proceeds of FMPs. Also, the regulator has demanded an answer from HDFC Mutual Fund on what will happen if it fails to get the consent of all investors to rollover FMPs.
If FMPs lose the favour of investors as a tax-efficient product, mutual funds might not be able to garner much Assets Under Management (AUM) in future through FMPs.
It will be interesting to follow the response of the mutual fund houses to the current FMP woes. Until then, relax! FMPs have just reached the hospital for a thorough check-up. No heart attack reported yet.
Editor's note: We have a ready solution for you if you are looking at high rewards with moderate risk: PersonalFN's Premium Report, "The Strategic Funds Portfolio For 2025(2019 Edition)".

In the 2019 Edition of PersonalFN's Premium Report, "The Strategic Funds Portfolio For 2025", you will get access to a ready-made portfolio of top recommended equity mutual funds for 2025 based on the core & satellite approach to investing. These mutual fund schemes have the ability to generate lucrative returns over the next 7-8 years. Subscribe now!
Author: PersonalFN Content & Research Team
This article first appeared on PersonalFN here.
PersonalFN is a Mumbai based personal finance firm offering Financial Planning and Mutual Fund Research services.
Disclaimer:
The views mentioned above are of the author only. Data and charts, if used, in the article have been sourced from available information and have not been authenticated by any statutory authority. The author and Equitymaster do not claim it to be accurate nor accept any responsibility for the same. The views constitute only the opinions and do not constitute any guidelines or recommendation on any course of action to be followed by the reader. Please read the detailed Terms of Use of the web site.
More Views on News
Jul 10, 2020
Become an atmanirbhar investor by listening to this market guru.
Jul 10, 2020
Rahul Shah talks about an unconventional theory that will get you into the best penny stocks more often than not.
Jul 10, 2020
Use this method to identify the right stocks to trade intraday.
Jul 9, 2020
PersonalFN explains how DIY investors can manage portfolio amid the volatility and uncertainty caused by the COVID-19 outbreak.
Jul 9, 2020
Stocks with weak fundamentals are moving up 10-20% daily. Is this a sign that the end of the bull market is near?
More Views on News
Most Popular
Jul 2, 2020
In the first of two videos, I'll show you how to identify the best stocks for intraday trading.
Jul 2, 2020
Why we have recommended two agriculture stocks for our Hidden Treasure subscribers. Read on...
Jun 30, 2020
If you are a trader, you must watch out for this dangerous addiction.
Jul 3, 2020
This is why I believe smallcaps are the place to be in the near future.
More