What Led To Gush Of Inflows In Equity Mutual Funds In March 2019
What Led To Gush Of Inflows In Equity Mutual Funds In March 2019
Apr 18, 2019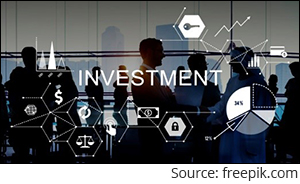 The mutual fund industry witnessed an average addition of 9.13 lakh SIP accounts every month in FY 2018-19.
A remarkable achievement for the mutual fund industry isn't it?
According to AMFI, inflows through SIPs jumped 38% from Rs 67, 190 crore in FY 2017-18 to Rs 92,693 crore in FY 2018-19.
Table: Encouraging SIP inflows
Month
SIP inflows
(Rs in crore)
18-Apr
6,690
18-May
7,304
18-Jun
7,554
18-Jul
7,554
18-Aug
7,658
18-Sep
7,727
18-Oct
7,985
18-Nov
7,985
18-Dec
8,022
19-Jan
8,064
19-Feb
8,095
19-Mar
8,055
Data as on March 31, 2019
(Source: AMFI)
As on March 31, 2019, there were 2.62 crore active mutual fund SIP accounts. But surprisingly, AUM collected through SIPs dipped in the last month of FY 2018-19.
The first-time inflows through SIPs recorded a month-on-month fall was in March FY 2018-19.
It's possible that some investors stopped investing in their SIPs.
But surprisingly, the net inflows in the equity and ELSS categories for March 2019 have been much stronger than they were a month ago.
As compared to net inflows of Rs 3,948 crore in the equity category during February 2019, the inflows for March 2019 were strong at Rs 9,014 crore. ELSS category witnessed inflows of Rs 2,742 crore in March versus Rs 1,174 crore in February.
Have investors made more lump sum investments in March 2019?
Possibly, yes.
As you know, markets have rallied fiercely in the past two months. This pre-election rally seems to have caught attention of many investors.
But you would be surprised to know, despite higher inflows through SIPs in FY 2018-19 and heavy inflows through the lump sum route in March 2019, the net annual inflows for FY 2018-19 were 30% lower than a year ago.
In FY 2017-18, equity mutual funds received net inflows of Rs 1,36,238 crore. While in FY 2018-19, they reduced to Rs 95,199 crore even after considering a massive jump in the SIP collections of the mutual fund industry.
The picture for equity-oriented hybrid funds looks grimmer. Against Rs 89,757 crore in FY 2017-18, the net inflows dwindled to Rs 6,865 crore in FY 2018-19.
Note: We have combined inflows of equity and arbitrage funds for more appropriate comparison. Until FY 2017-18 AMFI didn't provide separate figures for equity and arbitrage categories.
What does this indicate?
Although SIP investors have grown in numbers, perhaps many investors who had opened new SIPs after 2014 might have discontinued their SIPs abruptly.
Heavy inflows in March 2019 through the lump sum route suggest that investors are speculating on the election outcome.
The calendar year 2018 was a harsh one for equity mutual fund investors. A significant fall in the AUM during FY 2018-19 suggests that investors still aren't prepared to withstand a sustained downturn in the market.
And here's the danger...
Unless investors are educated enough, not only will they continue to speculate, but are likely to lose patience (and close their SIPs) just when the market tide is about to turn in their favour. After all, a sustained lull in the markets can actually help them accumulate more units, right?
Cessation of upfront commissions has adversely affected the business of many mutual fund distributors. Many of them have either stopped or have started going slow on garnering fresh business. This has affected the AUM of the mutual fund industry.
On the other hand, investors losing faith in the market and exiting, or getting enthused because of a sharp rally and going gaga over mutual fund investing are equally bad situations, for them as well as for mutual fund distributors.
As remains the question of pre-election rally, it seems to be a liquidity-driven, with hardly any change in the macroeconomic indicators. Mutual fund advisors should warn investors against the adverse effects of speculation. As it seems now, markets are possibly factoring in NDA's victory. Any different election outcome might drag markets.
How would investors react in that case, especially those doing lump sum investments now?
So, what's the way out?
Both investors and mutual fund distributors need to focus on long term. If investors ignore short term volatility and invest through SIPs for their long-term goals, they are likely to benefit immensely.
Similarly, if mutual fund distributors are prepared to make more effort and replace their business models from collecting commissions upfront to earning higher trail commissions, they would benefit as well.
Investors need to understand the importance of asset allocation and mutual fund advisers must play an active role in educating them.
The Indian mutual fund industry would see further development only if investors and distributors of mutual funds demonstrate more maturity.
Editor's note: If you already have a financial plan and want to start investing small but regularly for the long term to generate wealth, download PersonalFN's SIP - A Rewarding Strategy. In this guide you will learn of a mode of investing in mutual funds, that can prove to be rewarding if you are committed and disciplined in the journey of wealth creation.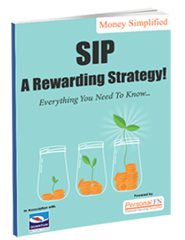 This guide tells you:
About the basic of Systematic Investment Plans (SIPS)
The 5 benefits of SIP
5 SIP features you must know
A 5-Point checklist for an effective SIP investing strategy
How to How to start SIPs offline and online
The SIP: A Rewarding Strategy - Everything You Need To Know guide explains how SIP has made life easy - for you. No terms and conditions apply. It is FREE!
Click on this link and download now!
Author: PersonalFN Content & Research Team
This article first appeared on Certified Financial Guardian.
PersonalFN is a Mumbai based personal finance firm offering Financial Planning and Mutual Fund Research services.
Disclaimer:
The views mentioned above are of the author only. Data and charts, if used, in the article have been sourced from available information and have not been authenticated by any statutory authority. The author and Equitymaster do not claim it to be accurate nor accept any responsibility for the same. The views constitute only the opinions and do not constitute any guidelines or recommendation on any course of action to be followed by the reader. Please read the detailed Terms of Use of the web site.
More Views on News
May 12, 2021
So far in 2021, IPOs in India have raised nearly US$ 3 bn, the best start to the year since 2018.
Apr 20, 2021
Here's the rundown on the company's latest quarterly results.
May 14, 2021
PersonalFN analyses the features of Parag Parikh Conservative Hybrid Fund and explains the potential this fund has to offer to its investors.
May 14, 2021
A Hollywood style cyber-attack has caused shockwaves across financial markets.
May 14, 2021
The company's FY21 earnings performance turned out better than my estimates but...
More Views on News
Most Popular
May 13, 2021
Do you think you have what it takes to be an intraday trader? Find out in this video.
May 7, 2021
I've used this trading technique for many years with great success. I'm sharing it with you today.
May 6, 2021
Why are markets discounting the economic impact of Covid?
May 7, 2021
Stocks you must consider investing in before buying your first electric vehicle.
More