Is Your Mutual Fund Scheme Investing In Yes Bank? Watch Out!
Is Your Mutual Fund Scheme Investing In Yes Bank? Watch Out!
May 21, 2019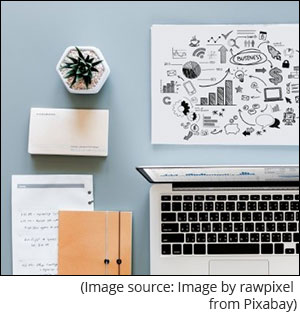 What would the Hindi film industry be like without the Kapoor family?
Perhaps, like Yes Bank without two Kapoors.
There have been many changes on the board in the past 3-4 months.
Recently, RBI nominated Mr Rama Subramaniam Gandhi, a former deputy governor of RBI, on Yes Bank's board as additional director.
Yes Bank has wholeheartedly welcomed this move. It has released an amiable note expressing its optimism about Mr Gandhi's appointment. Here's an excerpt: This is a very positive and constructive measure aimed at further strengthening the Board. This will not impede the smooth, independent, and effective functioning of the bank in any way. The RBI is supportive of a strong and successful Yes Bank and we stand committed to serving the best interests of all our stakeholders.
But, not all's well with the bank.
Although it isn't unusual to see RBI appointing its representative directors on the boards of banks, it's certainly rare in the private sector banking space.
--- Advertisement ---


The 7 Most Promising Stocks to Buy as Modi Rises to Power Again

And it looks like a Modi victory again this time around...a resounding one, at that!

This could be good news for the markets...

More importantly, we believe 7 stocks could be amongst the biggest gainers, as the Modi-led government implements their various ideas and initiatives.

Read more about these 7 stocks here...
------------------------------
Experienced investors would know the implications of such moves. After all, the decision of RBI appointing an additional director on the private bank's board isn't an easy one as it passes through many bureaucratic layers. Thus, it sends strong signals.
Moreover, the timing of independent rating agencies downgrading Yes Bank and slashing outlook to negative couldn't have been worse for India's fourth largest private lender (in terms of total assets).
As a result, shares of Yes Bank have come under heavy selling pressure in the recent months, following a series of negative development.
Chart 1: Yes Bank: A big no from investors?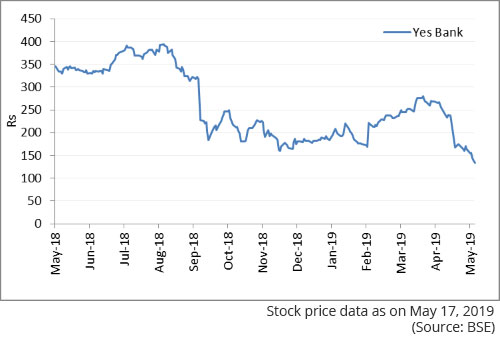 What does the future look like for Yes Bank?
Has something gone awry at Yes bank? How will this episode affect your mutual fund investments?
Addressing these questions is important, but more than that, back tracing the root causes of the Yes Bank saga is even more crucial.
Rise and fall of Yes Bank; what lies next?
November 2003: Rana Kapoor and Ashok Kapur founded Yes Bank
June 2005: Yes Bank is listed
November 2005: Rana Kapoor, Founder, MD and CEO of Yes Bank receives the EY Entrepreneur of the Year award (for start-up companies)
June 2007: Yes Bank becomes the fastest growing bank among 64 private, public, and foreign banks in India
November 2008: Ashok Kapur, the co-founder of Yes Bank, dies in a terrorist attack. Soon after his demise, Ashok Kapur's family seeks a representation on the bank's board.
December 2010: KPMG Best Bank Survey & Awards ranks Yes Bank as India's number one mid-sized bank (with a balance sheet of less than Rs 50,000 crore)
March 2013: Bank won The Asian Banker Award for the Best Managed Bank in India in for FY 2012-13
June 2013: Madhu Kapur dragged the boardroom battle with Yes Bank and Rana Kapoor to court over the dispute of her right to nominate a director on the bank's board
April 2014: The Bombay High Court asked Madhu Kapur and Rana Kapoor to resolve the matter amicably
September 2014: Becomes the first Indian bank to receive the Global Performance Excellence Award in the Services Category by APQO, Chicago, USA
March 2015: Yes Bank becomes a part of Nifty 50 Index
March 2017: RBI found massive divergence in the reporting of Non-Performing Assets (NPA). As against the gross NPAs of Rs 749 crore reported by the Bank for FY 2015-16, RBI found the gross NPAs were much higher at approximately Rs 4,925 crore
October 2017: RBI found gross NPA divergence even of Rs 6,355 crore for FY 2016-17
June 2018: Yes Bank board reappointed Rana Kapoor as CEO for three years
August 2018: RBI approves the reappointment only until further notice
September 2018: RBI gives bank time until January 2019 to find his successor, denying Mr Rana Kapoor any term beyond January 31st, 2019
October 2018: RBI refuses to extend the term of Mr Kapoor, despite the repeated requests of the Bank and reiterates that Mr Kapoor can continue as MD and CEO only until January 31st, 2019
October 2018: Madhu Kapur and Rana Kapoor looked for out-of-court settlement of a decade-old legal battle
October 2018: Moody's cut Yes Bank's ratings to Junk status citing governance issues. Following this, the dollar-denominated bonds of the bank fell sharply
January 2019: Yes Bank appointed Ravneet Gill, Ex-Deutsche Bank MD, as MD&CEO
February 2019: Bank issues a press release stating that RBI found no divergence in its NPA classification as well as in the NPA classification. Following this, RBI lambasted the bank calling it a deliberate attempt to mislead the public
February 2019: RBI issues a clarification for pulling up Yes Bank over making public statements about RBI's findings. Risk Assessment Report (RAR) identifies several other lapses and regulatory breaches in various areas of the bank's functioning and, therefore, the disclosure of just one part of the report, RBI revealed
March 2019: Yes Bank's core equity Tier-1 capital declined to 8.4% which has been marginally above the regulatory requirement of 7.4%
April 2019: Bank appointed Shagun Kapur Gogia, daughter of Ashok Kapur, as (Non-Executive Non-Independent) Indian Partner Representative Director
April 2019: Yes Bank reports its first-ever quarterly loss of Rs 1,507 crore.
May 2019: India Ratings lowers Yes Bank's long-term issuer rating to 'IND AA-' from 'IND AA+'. However, affirmed short-term issuer rating at 'IND A1+'. While ICRA downgraded various bond programmes aggregating to a debt worth Rs 53,065 crore.
May 2019: RBI nominates Mr R Gandhi as an additional director on Bank's board
If you treat all the above developments as a series instead of considering them in isolation, you would find that Yes Bank has always been an aggressive bank with a strong corporate face.
In Yes Bank's formative years, India had experienced a huge boom in private sector capex. The bank's aggressive expansion strategies paid off handsomely during the first 5-7 years.
Soon after the tragic demise of Ashok Kapur, the tide started turning against the bank, albeit slowly.
Various media reports suggest that Mr Ashok Kapur was the strategic brain of Yes Bank in early days and Mr Rana Kapoor was the face of the Bank.
This equation changed gradually after Mr Kapur's death. Yes Bank management virtually became one-man management. Family feuds for the board positions started taking a toll on business. In the quest of high-growth, Bank's concentrated exposure to stressed companies in media, infrastructure, housing finance, and real estate sector increased substantially. And, it eventually landed Yes Bank into big trouble.
Q4 FY 2019 result: A sentiment dampener
It has reported gross slippages of Rs 3,480 crore for Q4, FY 2018-19. The overall gross NPA has been Rs 7,880 crore. In other words, the credit quality of advances of India's fourth-largest bank has declined substantially in the last few months. It lent to troubled business groups including IL&FS, Essel Group, Reliance ADAG, and Jet Airways among others.
The Bank expects its credit cost to rise by 125 bps through FY 2019-20 and believes the normalisation is possible only in FY 2020-21.
Yes Bank will have to do exceptionally well to come out of its current state. Although it's common to see aggressive provisioning after leadership changes, a sudden increase in gross NPAs might substantiate RBI's concerns about Bank's governance.
It seems to be paying a hefty price for its envious growth in the past.
Are mutual funds deeply invested?
Like that of most other private sector banks, the shareholding pattern of Yes Bank is also dominated by institutional investors. To add to worries, 625 Foreign Portfolio Investors hold 40.3% stake in Yes Bank. Such heavy reliance may cost other investors a pretty penny if they beeline to exit.
As remains the question of mutual funds, it could be a double-whammy for them. If something goes wrong with the lender, mutual funds will struggle with both debt and equity investments.
Chart: 2 Exposure of mutual funds to Yes Bank debt
| Month | Mutual fund exposure (Rs in crore) |
| --- | --- |
| Apr-18 | 13,200 |
| May-18 | 14,111 |
| Jun-18 | 11,847 |
| Jul-18 | 11,495 |
| Aug-18 | 15,588 |
| Sep-18 | 13,237 |
| Oct-18 | 9,772 |
| Nov-18 | 4,806 |
| Dec-18 | 4,639 |
| Jan-19 | 3,684 |
| Feb-19 | 2,874 |
| Mar-19 | 2,745 |
| Apr-19 | 2,706 |
(Source: ACE MF)
It's reassuring to see mutual funds have been cutting back on their exposure to Yes Bank debt consistently over the last one year. However, that's mainly on account of lack of CD (Certificate of Deposit) issuance September 2018 onwards-concurrently since IL&FS debacle came to forth.
When it comes to mutual fund exposure to Yes Bank's equity, the story is different. In the first 6 months of FY 2018-19; the aggregate equity exposure of the mutual fund industry was 26.3 crore shares. In the last six months, it fell to 22.6 crore shares. This looks like a deliberate attempt to cut equity exposure. Nonetheless, the mutual fund industry holds 9.5% of the total outstanding shares of the bank.
Thirty-three mutual funds held 22.1 crore shares of Yes Bank as on 31st March 2019. UTI Mutual Fund, Franklin Templeton Mutual Fund, SBI Mutual Fund, and HDFC Mutual Fund held 13.2 crore shares collectively, under various schemes.
Did the mutual fund industry view Rana Kapoor's image synonymous with Yes Bank?
Looks like.
A sharp slide in the shareholding after September 2018 suggests that mutual fund houses were betting big on Rana Kapoor's leadership. But don't you think, with or without Mr Kapoor at the helm, Jet Airways and IL&FS debacles were unavoidable?
So far, the Yes bank has enjoyed the valuations of that of a growth stock in the sector. If the Bank management decides to compromise on growth to achieve stability, the stock trajectory might change entirely.
Market seems to have sensed this.
What should investors do?
If you have chosen mutual fund schemes wisely, you need not worry.
However, it's noteworthy that India's financial system is vulnerable to cascading effects of the poor credit quality of corporates.
Corporate-facing banks such as Yes Bank may have to bear the brunt of worsening of fundamentals if liquidity remains scarce and the economy fails to revive.
Speaking about debt funds with exposure to Yes Bank, as of now, defaults look unlikely as of now, but if the crisis aggravates further, debt funds might go under the weather. When it comes to equity mutual fund schemes with exposure to Yes Bank, a lot depends on the portfolio concentration. Mutual fund schemes with concentrated holding to India's fourth largest private sector lender may suffer.
Under such an environment, you should stay with mutual fund houses that follow strong investment processes and systems. You should continue to invest in mutual fund schemes having a dependable track record through Systematic Investment Plans (SIPs).
Editor's note
Our premium mutual fund research service FundSelect Plus underwent a major overhaul (as demanded by our research team)and it looks more powerful than ever.
Focusing on new-age investment strategies, instead of mere portfolios, it aims to provide you with an all-in-one investment solution to meet your almost EVERY financial goal.
Comprised of SEVEN investment strategies (added with FREE bonuses worth in thousands), this is probably the best investment you could make.?

And for the time being, we are giving it away at a HUGE 50% discount.
Want to start building your financial future today itself? Click here to know more.
Author: PersonalFN Content & Research Team
This article first appeared on PersonalFN here.
PersonalFN is a Mumbai based personal finance firm offering Financial Planning and Mutual Fund Research services.
Disclaimer:
The views mentioned above are of the author only. Data and charts, if used, in the article have been sourced from available information and have not been authenticated by any statutory authority. The author and Equitymaster do not claim it to be accurate nor accept any responsibility for the same. The views constitute only the opinions and do not constitute any guidelines or recommendation on any course of action to be followed by the reader. Please read the detailed Terms of Use of the web site.
More Views on News
Jun 14, 2019
PersonalFn explains about how can one add lesser known funds to their portfolio to earn big gains.
Jun 14, 2019
Smallcaps have gone nowhere even as the Sensex makes new all-time highs. Find out why Richa believes this a good opportunity to invest in smallcaps.
Jun 14, 2019
PersonalFN explains how you will be rewarded if you are patient with your investment.
Jun 14, 2019
Real life lessons in investment frauds.
Jun 14, 2019
The DHFL saga only highlights the fact that the NBFC crisis won't go away anytime soon...but you can still profit from it.
More Views on News
Most Popular
Jun 3, 2019
In the sometimes good sometimes bad market of small caps, there are strong buying opportunities available today. But this great opportunity won't last forever.
Jun 11, 2019
One chart that predicted the NBFC crisis back in 2016.
Jun 13, 2019
We are living in an era of disruption. Are your stocks well equipped to adapt to changes that disruption will bring along?
Jun 3, 2019
The long-term India story looks promising with the Modi government back in power. Which stocks are likely to go up the most?
Jun 6, 2019
Coca Cola is arguably one of Warren Buffet's best stock picks. But did you know that small investors picked up the stock five decades before Buffet? Read on...
More