Should You Be Investing In Offshore Funds?
Should You Be Investing In Offshore Funds?
Jun 3, 2019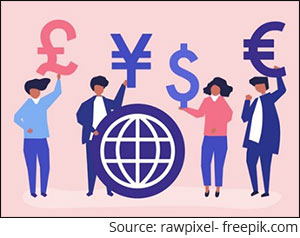 Offshore funds (also known as foreign/overseas/international funds) are mutual funds that invest in international markets. Investments can be made in equities or debt and can be invested directly or in the form of fund of funds (FoFs).
Offshore funds allow you to choose from funds that can be based on geographies like US, Europe, Brazil, Japan, or it can be theme specific like consumption, mining, agriculture, real estate and so on. Some funds do not restrict investments to some geography or theme and invest in companies across globe.
Among the many reasons, an investor may choose to invest in an offshore fund for the following purposes-
If economic conditions in the domestic market are not attractive, investors look for opportunities in overseas market to gain higher returns
The investor may be looking for diversification of the portfolio by having an international exposure
Investor may want to take advantage of exchange rate difference
---

Advertisement

---

Acche Din Are Here Again…Sensex 100,000 To Follow

Modi's win has already caused the Sensex to soar significantly in celebration.

And we have no doubt that we could be looking at Sensex 100,000 in the years to come.

Early investors have the potential to get immensely rich…as long as they can identify the right opportunities.

Here's how we identify the best stocks to profit from.

Click here for full details on the 4 stocks that stand to benefit in the years to come…and lead to huge potential profits for investors.
------------------------------
Benefits of investing in international markets through Mutual Funds are:
You do not have to go through the difficult task of selecting stocks on your own because mutual fund is a simple way to invest in international markets.
Get exposure to stocks of global corporation giants like Apple, Google, Amazon, etc.
Higher returns when other economies grow at a faster pace than the domestic economy,
Investing in a particular opportunity only available in offshore markets.
The advantage of the exchange rate differential between the two economies. For instance, if you have invested in a fund that's US-centric, you will benefit if Rupee depreciates and US Dollar becomes stronger.
However, just like any investment option, investing in overseas funds does carry certain risks.
What are these risks involved?
Market risk - Performance of the investment in international markets will be impacted by various micro and macro-economic factors of the country the mutual fund house invests in. You must be aware of the country-specific risk involved.
Any changes in government regulations and policies relating to companies, industries, investments, and so on may make the investments unattractive. Geopolitical events such as trade wars between US and China, as well as Brexit can impact the performance of the fund.
Currency risk-International investments have exposure to foreign currency assets. Fluctuations in exchange rate can impact your returns. For example, if you have invested in a fund focused on US, your returns may drop if Indian Rupee appreciates and US Dollar becomes weak.
[Read: Should You Invest In International Funds To Benefit From Weak Rupee?]
Apart from risks and benefits, one should also be aware of the tax implication of investing in such avenues. For the purpose of taxation, offshore funds are treated as non-equity mutual funds.Therefore, short-term capital gains will be taxed as per the income tax slab applicable to the investor, whereas long-term capital gains will be taxed at 20% with indexation benefits or 10% without availing indexation benefit.
Should you invest in offshore funds?
Offshore funds can form a part of your portfolio if it provides diversification. Just keep in mind, aimless diversification will not benefit your portfolio. Additionally, the assets of your existing portfolio should have a low correlation with the asset you are looking to invest in.
If you are an Indian investor, it will make more sense to invest in economies like US or Europe, rather than in emerging economies whose market/s movement is frequently parallel with Indian markets.
If your existing portfolio is well in place, offshore funds need not form a part of your portfolio. You may however, allocate a small portion towards offshore funds to diversify across geographies. Having said that, it should not form part of your `Core portfolio'. Your Core portfolio should contain a well-diversified domestic allocation of equities.
Before investing, understand the risk involved in investing in offshore funds and specific countries, region, themes, etc. Invest only if the risk profile of the fund aligns with your own. Also be aware of the international cyclical and seasonal trends of investment that impact a particular country. Ideally, the benefits of such investment should outweigh the risks involved.
The mutual fund houses invest part of their assets in domestic companies. Some may retain a higher allocation towards foreign companies, while others may tilt the allocation higher towards domestic companies. So, make sure to check the allocation before you invest in the fund.
It is beneficial to stay invested for long-term to avoid short-term volatility. You can check the past performances of various offshore funds to select the right fund as per your needs.
Lastly, do not exit the funds as soon as the international markets turn volatile. Check the reason for the volatility. If it is a short-term volatility, you need get worried about it. In such situation, review the performance of your fund so that you make an informed financial decision.
Editor's note: Do you want to own an Ultimate Strategic Ready-made Portfolio based on the Core and Satellite approach of investing?
Yes?
PersonalFN offers you this great opportunity: The 2019 Edition of PersonalFN's Premium Report, "The Strategic Funds Portfolio For 2025"

If you're looking for "high investment gains at relatively moderate risk", this report is extremely worthy.
In this report, PersonalFN will provide you with a ready-made portfolio of its top equity mutual funds schemes for 2025 that have the ability to generate lucrative returns over the long term.
PersonalFN's "The Strategic Funds Portfolio for 2025" is geared to potentially multiply your wealth in the years to come. Subscribe now!
Author: Divya Grover
This article first appeared on PersonalFN here.
PersonalFN is a Mumbai based personal finance firm offering Financial Planning and Mutual Fund Research services.
Disclaimer:
The views mentioned above are of the author only. Data and charts, if used, in the article have been sourced from available information and have not been authenticated by any statutory authority. The author and Equitymaster do not claim it to be accurate nor accept any responsibility for the same. The views constitute only the opinions and do not constitute any guidelines or recommendation on any course of action to be followed by the reader. Please read the detailed Terms of Use of the web site.
More Views on News
Apr 13, 2021
PersonalFN explains the outlook for Banking & PSU Debt funds and the best Banking & PSU Debt funds that can be considered for investment in 2021.
Apr 13, 2021
Ajit Dayal on how India's vaccine strategy will impact the markets.
Apr 13, 2021
In this video, I'll you what I think is the real reason behind yesterday's market crash.
Apr 13, 2021
Price is the only due diligence one might require to buy this business.
Apr 12, 2021
PersonalFN explains whether the second wave of COVID-19 infections impact your mutual fund investments.
More Views on News
Most Popular
Mar 31, 2021
A tiny chemical company, started in the Licence Raj era, is a great example of a new wealth creating opportunity.
Mar 31, 2021
In this video I'll show you exactly how I go about picking stocks for trading.
Apr 6, 2021
Rather than predicting the market, successful investing is more about preparing well and placing your bets accordingly.
Apr 1, 2021
What should you do if the market falls? In this video, I'll tell you what I will do.
Apr 13, 2021
Ajit Dayal on how India's vaccine strategy will impact the markets.
More