Is HDFC Mutual Fund Absorbing Losses Out Of Compulsion?
Is HDFC Mutual Fund Absorbing Losses Out Of Compulsion?
Jun 19, 2019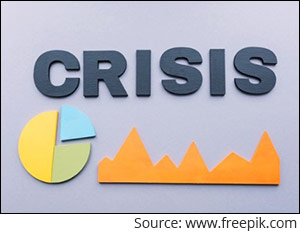 When an Asset Management Company decides to buy debt securities from its schemes to provide an exit route to mutual fund investors, it becomes a big development.
According to several media reports, HDFC Mutual Fund has made up its mind to buy Rs 500 crore worth Non-convertible debentures (NCDs) of Essel Group from its Fixed Maturity Plans (FMPs).
HDFC Asset Management Company (AMC) has clarified its stance in the briefing to exchanges, "This liquidity arrangement shall only apply in case of FMP schemes (having an exposure to the NCDs issued by the Essel Group), which have either already matured in the month of April, 2019 and/or will mature until the standstill arrangement entered into by the company with Essel Group is in force."
If you remember, Essel Group promoters had made a deal with mutual fund houses (including HDFC Mutual Fund) early this year asking time until September 2019 to repay their outstanding loans. Mutual funds had also agreed not to sell promoters' pledged shares offered as collateral for "additional concessions", including personal guarantees of promoters and secured upside sharing agreements.
Some fund houses such as Kotak Mutual Fund partially held back maturity proceeds of FMPs to an extent of their exposure to Essel Group debt. But HDFC Mutual Fund decided to roll over its FMPs having illiquid investments in Essel Group debt.
These actions didn't go down well with the capital market regulator. According to Media reports, the regulator did not only send out legal notices to these fund houses seeking an explanation about dealing unconventionally with FMP investors, but also sought details of their contracts with the Essel Group.
Mutual fund houses had tried to convince their investors that they were acting in the best of their interest. But all their efforts seemed to have gone in vain.
Below could be the possible reasons why HDFC Mutual Fund decided to bail out its FMPs
It might be privy to some developments in the Essel Group that might have hinted at a possible delay in the debt recovery.
Or the capital market regular might have decided to pull the plug on mutual fund houses' careless behaviour and might have directed the AMC to pay the FMP investors in full.
Remote but the third possibility could be HDFC Mutual Fund might have decided to honour the payment of FMP proceeds just to save its face.
Naturally, the decision of HDFC Mutual Fund to absorb the losses, for whatever reasons, has made the investors of HDFC AMC anxious. As you would know, HDFC AMC is a listed entity. The stock tanked 7% after markets learned about this development.
What are the implications of HDFC AMC's action?
If HDFC AMC is trying to save its face by allowing the exit route to FMP investors and to avoid regulator's wrath; it's an injustice to investors of its other debt schemes (excluding those of credit risk funds).
Mutual fund houses may shrug off their responsibilities citing the disclaimer: "mutual funds are subject to market risk". But fiascos such as DHFL, Reliance ADAG, and Essel Group occur not because of market risks, but perhaps because of the combination of the fund managers' overconfidence in their abilities, ignorance about the credit evaluation, and the over reliance of credit ratings assigned by the independent credit rating agencies.
The question remains-why must investors pay for the fund manager's ignorance?
Key points to remember:
Investing in debt funds isn't risk-free.
You shouldn't invest in schemes only because they have outperformed their benchmarks in the recent past.
You should consider your financial goals, risk appetite, and time horizon before investing in any debt-oriented scheme.
Following your personalised asset allocation is the key.
Ideally, you should invest only in schemes that have a maturity profile resembling with your time horizon, to avoid negative surprises.
Last but not the least, invest only in debt schemes offered by mutual fund houses which follow robust investment processes and have adequate risk management systems in place.
PS: If you want to invest in funds that can create wealth for you but hardly get time to evaluate all of them before shortlisting a few.
If you are serious about investing in rewarding mutual fund schemes- equity funds and debt schemes.
You still have a chance to invest in some of the most reliable schemes available through PersonalFN's flagship Unbiased Mutual Fund Research service.
We are offering this Special Pre-Anniversary Offer, only for our esteemed readers like yourself.
Author: PersonalFN Content & Research Team
This article first appeared on PersonalFN here.
PersonalFN is a Mumbai based personal finance firm offering Financial Planning and Mutual Fund Research services.
Disclaimer:
The views mentioned above are of the author only. Data and charts, if used, in the article have been sourced from available information and have not been authenticated by any statutory authority. The author and Equitymaster do not claim it to be accurate nor accept any responsibility for the same. The views constitute only the opinions and do not constitute any guidelines or recommendation on any course of action to be followed by the reader. Please read the detailed Terms of Use of the web site.
More Views on News
Oct 18, 2019
I closed my latest auto stock recommendation with gains of 6.91% in 9 days.
Oct 18, 2019
Like online discounts, the stock markets offers discounts too every now and then. Here is what a retail investor needs to do when it happens...
Oct 17, 2019
What does Saudi Aramco IPO mean for crude oil prices?
Oct 17, 2019
PersonalFN explains whether SIP investment can lead you accurately to achieve your goals.
Oct 17, 2019
PersonalFN explains how the merger of Bank of Baroda and BNP Paribas' asset management units impact investors.
More Views on News
Most Popular
Oct 14, 2019
This is once in a decade opportunity to make a killing from smallcap rebound.
Oct 7, 2019
Here's what every individual investor must know about Yes Bank...
Oct 11, 2019
Discounts are not just limited to E-tailers. You can buy stocks at 50% off too. Here are two stocks to buy now.
Oct 18, 2019
Equitymaster's smallcap guru and editor of Hidden Treasure, Richa Agarwal, talks to us about the rebound in the stock market, and the best stocks to profit from it. Listen in...
Oct 10, 2019
There are rare periods in markets when you get good quality stocks at attractive valuations. Is this one such period?
More