NFO: Essel Multicap Fund - Can It Multiply Your Wealth?
NFO: Essel Multicap Fund - Can It Multiply Your Wealth?
Jun 28, 2018
Editor's note: Dear reader, we are celebrating 500,000 downloads of the Equitymaster Android App! Thank you for your support. To show our appreciation, we have a great offer for you today. If you download the Equitymaster Android App... you will be immediately eligible to receive our premium report - How to Pick Money-Spinning Stocks Like Warren Buffett (worth Rs 950) for FREE! You will also be eligible for exclusive 'App Only' offers...the latest offer will be available tomorrow!
All this is in addition to the complete Equitymaster experience on your Android smartphone. All our recommendations, two e-newsletters - The 5 Minute WrapUp and Profit Hunter - Chart of the Day, Intelligent Portfolio Tracker, the daily market commentary and more. If you're reading this on your mobile, head over to Google Play Store and download the app right away!
---
Summary
Type
An open-ended equity scheme investing in across large, mid, and small cap stocks
Benchmark Index
NIFTY 500 TRI Index
Min. Investment

Lump sum - Rs 1,000 and in multiples of Re 1 thereafter
Additional purchase - Rs 100 and multiples of Re 1 thereafter
Systematic Investment Plan -
Fortnightly: 24 instalments of Rs 500/- each and in multiples of Rs 100/- thereafter
Monthly: 12 instalments of Rs 500/- each and in multiples of Rs 100/- thereafter
Quarterly: 4 instalments of Rs 1,000/- each and in multiples of Rs 100/- thereafter
Half-yearly: 2 instalments of Rs 2,000/- each and in multiples of Rs 100/- thereafter

Plans
Options

*default option
Min. Redemption
Rs 1000/- or 100 Units or account balance, whichever is lower.
Expense Ratio
Up to 2.85 %
Face Value
Rs 10 per unit
Entry Load
NA
Exit Load
Nil
Issue Opens
18-June-2018
Issue Closes:
02-July-2018
Investment Objective of Essel Multicap Fund*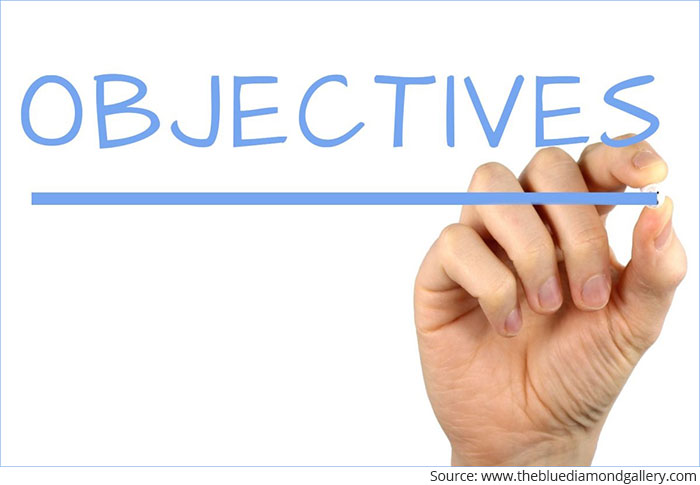 To generate capital appreciation in the long term through equity investments by investing in a diversified portfolio of large cap, mid cap and small cap companies as defined by SEBI from time to time. However, there is no assurance or guarantee that the investment objective of the Scheme will be achieved. The Scheme does not assure or guarantee any returns.
*Source: Scheme Information Document
[Read: What You Should Read In A Scheme Information Document]
Is Essel Multicap Fund for you?
Essel Multicap Fund (EMF), a scheme from the stable of Essel Mutual Fund (formerly Peerless Mutual Fund), is an open-ended equity-oriented mutual fund with a mandate to invest across the market capitalisation spectrum.
--- Advertisement ---


Grab Reliable Small Companies Before Others Find Out About Them

Did you ever find yourself thinking, "We wish we had invested in Titan while it was still young?" Or even in Pidilite for that matter?

These were once-unknown-small companies that have grown rapidly in the last decade to become household names in India today. But there was no way you could have known that sooner… until now…

Through our Hidden Treasure service, we're providing opportunities like that today.

Click here to know all about Hidden Treasure…
------------------------------
The capital market regulators, defines a multicap fund as "an open ended equity scheme investing across largecap, midcap, smallcap stocks."
EMF will invest upto 65% of its net assets in equity and equity related instruments (including derivatives), upto 10% in REITs (Real Estate Investment Trusts) and InIVTs (Infrastructure Investment Trusts), and remaining (i.e upto 35%) in debt & money market instruments.
However, the scheme shall not invest in securitised debt, foreign securities, equity-linked debentures, ADRs/GDRs, and not undertake repo/reverse repo transactions in Corporate Debt Securities.
Usually, multicap funds maintain a stable allocation to large cap and mid cap stocks. So, investors potentially get the best of both worlds --the stability of large caps and the agility of mid-and-small caps. In the risk-return curve they fit in between large-cap funds and mid- and small-cap funds.
Nonetheless, a multicap fund is ultimately high risk-high return investment proposition. Hence, consider a multicap fund only if you have a high risk appetite, and provided your investment time horizon is minimum 5 years.
Asset Allocation of Essel Multicap Fund
The asset allocation of Essel Multicap Fund under normal circumstances will be as under:
Instruments
Indicative Allocation (% of total assets)
Risk Profile High/Medium/Low
Minimum
Maximum
Equity and Equity Related Instruments#
65
100
High
Debt & Money Market Instruments#
0
35
High
Investment in REITs and InvITs@
0
10
Low to Medium
#The scheme may invest into derivatives upto 50% of the net assets of the Scheme. Investment in derivatives shall be for hedging, portfolio balancing or any other purposes as maybe permitted by SEBI from time to time. The scheme shall not invest in (i) Securitized debt, (ii) Foreign Securities including securitized debt of foreign companies, (iii) Equity Linked Debentures, (iv) ADRs/GDRs, (v) not undertake repo/reverse repo transactions in Corporate Debt Securities.

@A mutual fund may invest in the units of REITs and InvITs subject to the following:
(a) No mutual fund under all its schemes shall own more than 10% of units issued by a single issuer of REIT and InvIT; and (b) A mutual fund scheme shall not invest -

more than 10% of its NAV in the units of REIT and InvIT; and
more than 5% of its NAV in the units of REIT and InvIT issued by a single issuer.

Provided that the limits mentioned in sub-clauses (i) and (ii) above shall not be applicable for investments in case of index fund or sector or industry specific scheme pertaining to REIT and InvIT.

(Source: Scheme Information Document)
Investment Strategy Of Essel Multicap Fund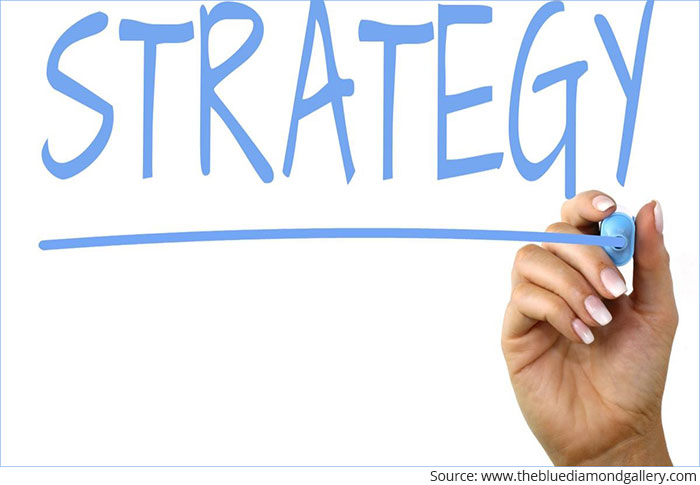 Equity Strategy
EMF will adopt a top-down and bottom-up approach to stock picking with an aim of being diversified across various industries and/or sectors and/or market capitalization.
The investment emphasis would be on identifying companies with sound corporate managements and prospects of good future growth. Essentially, the focus would be on stocks driven by long-term fundamentals. The stock identification process would include:
Company and business analysis;
Industry analysis;
Future plans projections;
Technical analysis; and
Valuations
Based on analysis of various financial and non-financial parameters, the stocks will finally be shortlisted for portfolio construction process. Apart from in-house research, external research will be used as an important source of information. Various magazines, journals, newspapers and databases also help in the research process.
The fund manager of the scheme would also take cues from the global macroeconomic trends, Government policy and monetary policy actions to decide on the asset allocation.
However, short term opportunities would also be seized, provided the underlying values support these opportunities. A portion of the scheme will also be invested in IPOs, emerging sectors, concept stocks, and other primary market offerings that meet our investment criteria.
In addition, the scheme may have prudent exposure to Futures & Options (F&O) to capture opportunities arising out of market imperfection and to hedge the portfolio, whenever necessary.
Risk and investment being two sides of the same coin of fund management, effective risk management is crucial for achieving good performance. EMF will endeavour to manage the various risks associated with investing in equity and equity related instruments. Risk is expected to be reduced through diversification of portfolio across various sectors and market capitalizations. Adequate safeguards would be incorporated in the portfolio management process, the offer document says.
Debt Strategy
The fund manager would seek to provide risk-adjusted returns by optimizing the trade-offs between liquidity, duration (interest rate movement), and credit quality, depending on the macro-economic, technical, and market factors including future course of system liquidity, interest rates, and other fiscal and monetary variables.
For constructing the debt portfolio, EMF will conduct macroeconomic analysis (including fiscal and economic factors, impact of global and local events on India's macro-economy and fixed income market), technical analysis, market activity analysis (to determine liquidity of specific securities), and credit analysis. All these will be sieved through limit filters set by the investment committee, and based on the results, the portfolio construction and rebalancing will be carried out.
EMF may also use derivative instruments such as interest rate swaps (Overnight Indexed Swaps or "OIS"), forward rate agreements, interest rate futures (as and when permitted) or such other derivative instruments as may be permitted under the applicable regulations.
Who will manage Essel Multicap Fund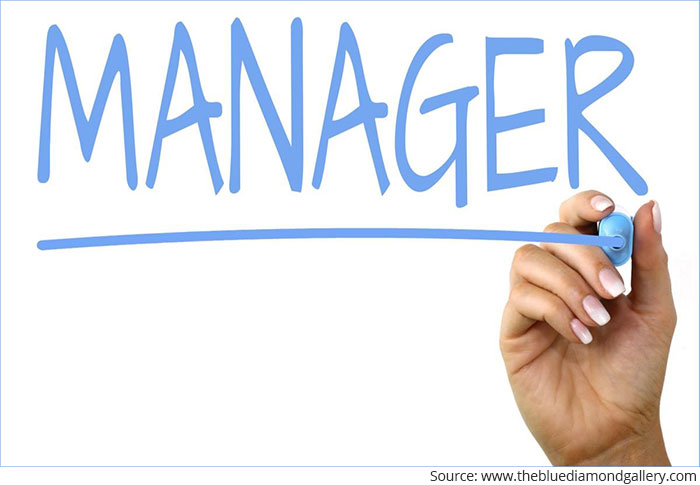 EMF will be managed by the Essel Mutual Fund's Chief Investment Officer (CIO), Mr Viral Berawala
Mr Berawala has over 18 years of experience in capital markets, corporate finance, and IT services. Prior to joining Essel Mutual Fund, Mr Berawala served as a CIO of Reliance Nippon Life Insurance Co. Ltd.
Mr Berawala holds a Post Graduate Diploma (PGPX) from IIM-Ahmedabad, and is Chartered Accountant (CA) and holds a bachelors' degree in commerce (B.Com).
Currently, at Essel Mutual Fund he manages Essel Large Cap Equity Fund, Essel Large & Mid Cap Fund, Essel Long Term Advantage Fund, Essel Equity Hybrid Equity Fund, among the equity-oriented schemes.
Among the debt-oriented ones, are Essel Regular Savings Fund and Essel 3-in-1 Fund, which Mr Berawala jointly manages with Mr Killol P. Pandya.
Fund Outlook for Essel Multicap Fund
Being a mutlicap fund, although EMF finds place between large-cap funds and mid-and-small cap funds on the risk-return curve, EMF is expected to expose its investors to high risk while it endeavours to achieve its stated investment objectives.
If corporate earnings fail to live up to market expectation, it may cause turbulence. For ensuing corporate earnings, the Indian rupee movement against major currencies, RBI's monetary policy stance, credit growth, India Inc's capex cycle, etc. will be some of the deciding factors. In such a scenario where the margin of safety seems to have reduced, portfolio construction could pose to be challenge for Essel Multicap Fund.
[Read: Why You Should Be Careful About Investing In NFOs]
Editor's note:
If you are unsure which mutual fund schemes to invest in, I suggest give PersonalFN's unbiased mutual fund research services a try. Along with quantitative parameters such as performance, PersonalFN also considers qualitative parameters such as portfolio characteristics while analysing mutual fund schemes.
One such service is PersonalFN's 'FundSelect'.
Every month, PersonalFN's FundSelect service will provide you with an insightful and practical guidance on equity funds and debt schemes - the ones to Buy, Hold or Sell; thus assisting you in creating the ultimate portfolio that has the potential to beat the market.
So, don't hesitate...give FundSelect a try.
This article first appeared on PersonalFN here.
PersonalFN is a Mumbai based personal finance firm offering Financial Planning and Mutual Fund Research services.
Disclaimer:
The views mentioned above are of the author only. Data and charts, if used, in the article have been sourced from available information and have not been authenticated by any statutory authority. The author and Equitymaster do not claim it to be accurate nor accept any responsibility for the same. The views constitute only the opinions and do not constitute any guidelines or recommendation on any course of action to be followed by the reader. Please read the detailed Terms of Use of the web site.
More Views on News
Mar 22, 2018
Certain blue chips hold the potential of delivering returns comparable to small-cap stocks. With these stocks, you can get the best of both worlds.
Nov 29, 2017
Stocks that could beat Sensex returns in the long term.
Nov 14, 2018
PersonalFN explains about Side-pocketing, an accounting method and its impact if that comes into play the with approval from Capital Market Regulator.
Nov 14, 2018
Are the wealth management divisions of banks really interested in managing the wealth of their customers?
Nov 14, 2018
Why seeing the current situation in the right background can mean the difference between big money and lost opportunity.
More Views on News
Most Popular
Nov 9, 2018
All blue chip companies are large caps but all large caps are not blue chips.
Nov 6, 2018
If you turn the clock back, the current macroeconomic climate is nothing new. The markets have seen them all, and every downcycle has been succeeded by gravity defying gains...more so in the small cap space. This time will be no different.
Nov 2, 2018
We believe insider buying is one of the strongest smart money indicators.
Nov 1, 2018
PersonalFN explains the importance of being prepared for your child's future.
Nov 2, 2018
PersonalFN sheds light on FY 2018-19 so far, the mutual fund industry has collectively launched 84 New Fund Offers (NFOs), of which some are still open for subscription.
More