Why You Should Buy A Health Insurance Policy For Your Newborn Asap!
Why You Should Buy A Health Insurance Policy For Your Newborn Asap!
Oct 1, 2019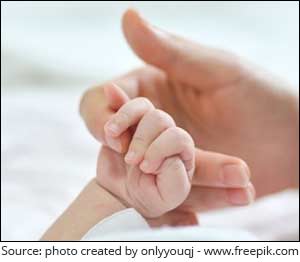 Neha, a general physician in Mumbai, is over the moon because her sister Shweta will soon be welcoming her first bundle of joy. She and her sister have been busy buying a crib, clothes, blankets and other essentials to provide the utmost comfort to the little one when it comes home.
At the same time, Neha is equally anxious. Being a doctor, she is well aware of health complications some new mothers and babies go through, especially in the first few weeks post-birth.
While Shweta is covered under the family floater medical insurance plan, Neha advised her sister to buy a health insurance cover for her baby. But like any parent or parent-to-be, Shweta was reluctant to accept that any harm could come in the child's way.
--- Advertisement ---
READ: FULL Transcript of Our Urgent Broadcast

The full transcript of our urgent broadcast on India's Revival is available for a limited time now.

In case you missed watching our broadcast LIVE...

You can see all the important highlights from our broadcast in this transcript.

Please note that we may take this transcript off the internet any minute.

So it is highly recommended you read it immediately.

Click Here to Read the Transcript NOW
------------------------------
To make her realise the importance of health cover for her newborn, Neha recalled the time when one of her patient's baby was born underweight and needed incubation. The hospital bill turned out to be very steep and the new parents faced lot of difficulties to pool funds to pay the bills.
[Read: Have You Built A Rainy Day Fund Wisely?]
This had Shweta worried. Not willing to take any risk, she decided to buy a health cover for her child immediately.
Quality healthcare expenses have reached the skies. Medical emergencies come unannounced and if you are unprepared, it can drain your savings. Newborns are at a high risk of developing birth related health issues and therefore it is important to opt for a health insurance for them.
--- Advertisement ---
[Watch Now] 3 Little-known Stocks We are Super Bullish On




Click Here to Watch Now
------------------------------
Most insurance companies only provide a health cover for babies after they have turned three months old. But it is possible to provide health cover to them right from the time of birth, by adding your child to your existing family floater policy. Some insurers allow addition of the member without additional premium. Maternity health insurance can also be extended to cover newborns at an additional premium.
[Read: All You Need To Know About Section 80D]
Make sure you inform your insurer about the birth of your child (as soon as possible) to add your child to the existing health cover because there is usually a waiting period for the child to qualify for the protection. You will be required to submit documents such as birth certificate and other medical records to the insurer.
The child will be eligible for a regular health cover after completion of three months.
JUST IN: Limited-Time Access to Full Transcript of Our Urgent Broadcast on India's Revival
Buying a health insurance policy has become easy and convenient, you can now purchase it online. So should you buy health insurance online or would it be better to purchase it offline?
Online insurance lets you compare policies of different insurers based on their cost and features. They are also relatively cheaper as there is no middleman involved.
On the other hand if you purchase a policy offline, your insurance agent will be able to advice a policy best suited for your needs. The agent can help you decide what will be the optimum cover you need to take for yourself and for your family.
[Read: How To Insure Life Optimally]
Whichever mode of purchase you choose, make sure to carefully go through the fine print of the policy and clear any doubts you may have.
Since the terms and conditions of insurance companies differ from one another, it can become difficult to find the right cover for your child. You can consider the following points to choose the best policy:
Types of expenses covered- hospitalisation, tests, room charges, intensive care charges, medications, and so on
Illnesses covered and excluded (whether congenital disorders and vaccinations are covered)
Premium amount
Policy term
Availability of cashless facility
Wide network of hospitals
[Read: Why Endowment Plans are Useless: A Case Study]
Financial and health security is the best gift that you can give to your newborn. As you and your spouse begin this wonderful new chapter of your life having an insurance will make sure that journey ahead is smooth and stress-free.
PS: The last few years have not been among the best for equity mutual funds. While most funds have underperformed or are struggling to match the returns of the benchmark, there are few funds that have the potential to constantly generate alpha for its investors. And we have recently identified five such high alpha generating funds, in our latest report 'The Alpha Funds Report 2019'. Do not miss our latest research finding. Get your access to this exclusive report, right here!
Author: Divya Grover
This article first appeared on PersonalFN here.
PersonalFN is a Mumbai based personal finance firm offering Financial Planning and Mutual Fund Research services.
Disclaimer:
The views mentioned above are of the author only. Data and charts, if used, in the article have been sourced from available information and have not been authenticated by any statutory authority. The author and Equitymaster do not claim it to be accurate nor accept any responsibility for the same. The views constitute only the opinions and do not constitute any guidelines or recommendation on any course of action to be followed by the reader. Please read the detailed Terms of Use of the web site.
More Views on News
Apr 16, 2021
A look at what India's top equity mutual funds bought and sold in March 2021.
Apr 16, 2021
PersonalFN's analysis on the features and performance of Kotak India EQ Contra Fund.
Apr 16, 2021
Those who don't learn from financial history are doomed to lose their money.
Apr 16, 2021
There is no stopping this 11-bagger stock from significant upside.
Apr 15, 2021
Rahul Shah on whether another big crash is likely and the ideal strategy to counter it.
More Views on News
Most Popular
Apr 13, 2021
Ajit Dayal on how India's vaccine strategy will impact the markets.
Apr 6, 2021
Rather than predicting the market, successful investing is more about preparing well and placing your bets accordingly.
Apr 9, 2021
This could take India to the position of 3rd largest economy.
Apr 13, 2021
In this video, I'll you what I think is the real reason behind yesterday's market crash.
Apr 12, 2021
This ignored sector could deliver big short-term profits.
More