How You Can Own Some Hidden Gems In Your Mutual Fund Portfolio
How You Can Own Some Hidden Gems In Your Mutual Fund Portfolio
Oct 29, 2018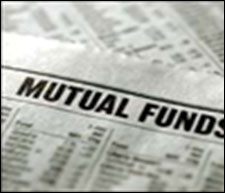 This is a buyer's equity market.
Sellers are ready to exit at any price.
But buyers seem to be unwilling to bet on the stock markets.
Those who are investing in equity markets through mutual fund SIPs (Systematic Investment Plan) are relatively less affected by the rollercoaster ride. For a simple reason that SIPs facilitate mitigating the risk involved in volatile times such as these in the journey of wealth creation. Indeed, this serves as a worthy investment strategy in itself.
But how about generating 3-digit returns in the next 10-15 years?
This would perhaps boost your retirement savings.
"Is that possible?" you may ask.
Yes, but you need to be ultra-careful about the selection of mutual fund schemes you invest in.
[Read: 5 Bad Ways to Pick Mutual Funds - And One Good Way]
You would appreciate to know that only a handful of mutual fund schemes generate market-beating returns year after year. So, why not invest in schemes that are not in limelight today, but have the potential to become tomorrow's superstars?
Do you know unusual and lesser-known funds are capable of generating big gains for you, the investor?
--- Advertisement ---


7 Stocks To Profit From This Market Crash

What if we tell you that you could potentially make double, triple or four digit gains without taking a lot of risk.

Sounds unreal, right?

But it's TRUE, we have found 7 stocks which could potentially help you buy your dream home, support your children's education or build a retirement nest-egg.

Click here for full details on these stocks.
------------------------------
But, any small sized fund will not do. After all, you do not want to pick lesser-known funds that have delivered a one-off performance. Also, over the long-term, poor quality funds can lead to disappointing returns. Therefore, you need to find and invest in the 'right' ones.
Now you might wonder- how does one find undiscovered funds?
Let's understand what undiscovered funds are in the first place...
Undiscovered funds aren't underperformers. They aren't even conviction bets.
However, compared to others, they have not reached the tipping point yet. Meaning, they haven't been very popular amongst investors, nevertheless have the potential to be star performers of tomorrow.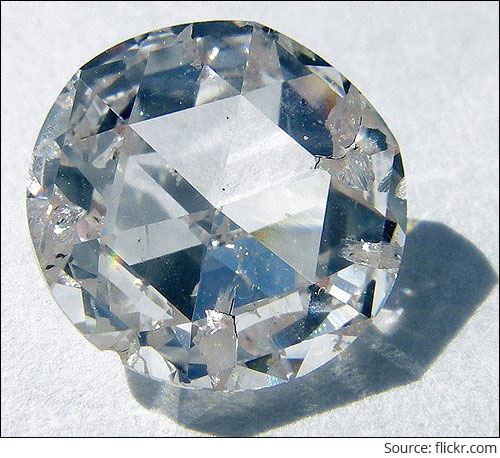 So, it can be said that undiscovered funds are the like hidden gems. If you identify them early, you can earn luring returns over the long run, in the next 8-10 years.
One of the traits of undiscovered funds are that they prove their mettle by performing well across timeframes and market cycles and manage their risk well. This is because they are more actively managed by fund managers and hold a liquid portfolio.
So, along with quantitative parameters, they depict strength as regards to the qualitative aspects. And as mentioned before, they are small sized- typically have Assets Under Management (AUM) around Rs 2,000 crore or thereabouts, as of now.
Can undiscovered funds outperform today's star-performers?
"You are neither right nor wrong because the crowd agrees or disagrees with you. You are right because your data and reasoning are right." - Benjamin Graham
You see, most mutual fund research entities follow the passive rating methodology. Basically, they give very high weightage to quantitative factors such as the past performance and risk-adjusted returns over a period of say 3-5 years, and then compare this data with their peers to arrive at the best return generators in the lot.
These stars, derived from passive numbers at best, reflect how the fund in a particular category has performed vis-a-vis its peers over the last few years. Moreover, with the change in performance cycle, the ratings can change dynamically.
While looking at the past performance data of mutual funds is rational, what about the future growth potential and consistency of the fund?
Where is the much-needed analysis about the portfolio characteristics; fund managers' skills and experience; funds-to-fund manager ratio; the investment systems and processes followed at the fund house, and the efficiency with which the fund house is managing your hard-earned money (the proportion of AUM actually performing)? These qualitative factors, in our view, are of utmost importance than just quantitative ones (such as risk-returns), to judge the future growth potential and long-term consistency of the fund. Ignoring them completely, while arriving at the stars you probably use to select the funds for your portfolio, may never get you the real stars of tomorrow.
The interesting part is, with the new classification and re-categorisation of mutual fund schemes, star ratings would be completely redundant and misleading if they were derived only on the basis of past performance data.
[Read: Why You Should Stop Looking At Mutual Fund Star Ratings Now]
At PersonalFN we follow a SMART Score Matrix, where the mutual fund schemes are selected on the basis of five variables: Systems and Process, Market cycle performance, Asset management style, Risk-reward ratios and Performance Track Record.
If you have the time and skills, the job of identifying future leaders isn't that difficult.
You should always look for five elements to discover the hidden gems:
The fund manager possesses decent experience and is not overloaded with multiple schemes. Moreover, the fund house should have well defined investment systems and processes in place.
The fund has successfully generated positive returns across market cycles, viz. bulls and bears. It is important for the fund to limit your losses during market downswings.
The track record of the fund in terms of generating return on investment over various time periods like 1-year, 3-years, 5-years, and so on.
The fund must offer adequate return for the risk incurred. It should not be exposing you to undue risk.
The portfolio should not be too concentrated, highly churned, or low quality. It should be managed efficiently.
But before you discover the undiscovered funds make sure that;
You have identified your financial goals
You have calculated the amount you may require achieving the financial goals
Know the time horizon before the envisioned financial goals befall
Know your investment objectives
Have assessed your risk profile
You have chalked out a personalised asset allocation plan based on the above
And the investments you do are in line with your financial goals.

Finally, when you invest in lesser known equity mutual fund schemes, prefer the Direct Plan. Because the lower expense ratio of a Direct Plan compared to a Regular Plan can contribute significantly in the process of wealth creation in the long run.

Editor's note:

If you think that picking undiscovered funds would be a tough task or you do not have the time and skills to pick the hidden gems of tomorrow, don't lose heart.

PersonalFN's brand new research report: 5 Undiscovered Equity Funds - With High Growth Potential is meant just for you.

Recognize hidden gems before the crowd discovers them. These lesser known funds are capable of generating big gains for you, the investor. Subscribe now!

Happy Investing!

Author: PersonalFN Content & Research Team

This article first appeared on PersonalFN here.

PersonalFN is a Mumbai based personal finance firm offering Financial Planning and Mutual Fund Research services.

Disclaimer:

The views mentioned above are of the author only. Data and charts, if used, in the article have been sourced from available information and have not been authenticated by any statutory authority. The author and Equitymaster do not claim it to be accurate nor accept any responsibility for the same. The views constitute only the opinions and do not constitute any guidelines or recommendation on any course of action to be followed by the reader. Please read the detailed Terms of Use of the web site.

More Views on News

Mar 22, 2018

Certain blue chips hold the potential of delivering returns comparable to small-cap stocks. With these stocks, you can get the best of both worlds.

Nov 29, 2017

Stocks that could beat Sensex returns in the long term.

Nov 12, 2018

PersonalFN explains whether investing in 5-star mutual funds a good strategy, especially considering the current downtrend in the market and factors to take into consideration to select best mutual fund schemes for your investment portfolio.

Nov 12, 2018

Despite Indian imports from Iran continuing, with the Saudi led OPEC deciding to cut production in December, the situation isn't looking too good.

Nov 12, 2018

The inability to delay gratification takes away a golden chance to create wealth, lots of it, safely.

More Views on News

Most Popular

Oct 31, 2018

The market is offering many strong opportunities in the small cap space right now. Don't miss out. This is the time to get rich.

Nov 9, 2018

All blue chip companies are large caps but all large caps are not blue chips.

Nov 2, 2018

We believe insider buying is one of the strongest smart money indicators.

Nov 1, 2018

PersonalFN explains the importance of being prepared for your child's future.

Nov 2, 2018

PersonalFN sheds light on FY 2018-19 so far, the mutual fund industry has collectively launched 84 New Fund Offers (NFOs), of which some are still open for subscription.

More