Is It Best to Hold Mutual Funds In A Demat Account?
Is It Best to Hold Mutual Funds In A Demat Account?
Nov 7, 2019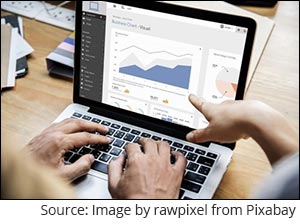 It is a common knowledge that one needs a demat account to hold shares, but did you know that you can hold your mutual fund units in a demat form as well?
Mutual fund investors have the option to hold their units in statement of account (SOA) form or in a dematerialised (demat) account. In both cases, the units are held in digitised form and no physical certificates are involved.
Is it beneficial to hold mutual fund units in demat form? Let's find out ...
Unlike shares, holding mutual fund units in demat form is not mandatory. In case of SOA, the units are controlled by the respective asset management company (AMC) while in a demat form, it is controlled by a depositary participant (DP) such as Central Depository Services and National Securities Depository. Units in demat form can be purchased and sold through stock exchanges, broker or through your DP.
Having a demat account is beneficial if/when you want to invest in exchange traded funds (ETFs) frequently because these funds can only be traded on stock exchanges.
--- Advertisement ---
You're missing out on a profit source that's up to 200X bigger than stocks

Stocks have been performing terribly over the last 2 years...And it's probably cost you a lot of money.

But what if we told you that instead of stocks - there's another profit source that you can tap into...

One that's up to 200 times bigger than stocks...

And has the potential to deliver explosive payouts like Rs 63,400 in 1 day, Rs 18,250 in 1 day, Rs 13,950 in less than 12 hours and a lot more.

When you can tap into a profit source like this, you won't need to rely on stocks to build a fortune.

Now over the last 30 years, India's #1 trader has been using a special Blueprint to trade these profit sources...And we've convinced him to share it with you.

All you need to do is register for a special summit we're holding on the 26th of November.

Register now – it's free.

*Past performance does not guarantee future results.
*Two lots of each trade have been assumed to calculate the returns of all the backtest examples used.
------------------------------
Transmission of units to the nominee is simpler in demat form in case of death of the unit holder. If you have units in SOA, you need to submit a transmission request to the registrar and transfer agents (RTAs) of various funds.
[Read: How To Transmit Mutual Fund Investments Of Your Parents, As A Legal Heir]
However, there are certain drawbacks to holding mutual funds in demat form:
If you hold units in demat form, you cannot opt for a systematic transfer plan (STP) or systematic withdrawal plan (SWP). STP and SWP can be a necessary requirement for some investors for better financial planning. However, systematic investment plan (SIP) is permitted.
[Read: STP And SWP: How Do They Work]
You have to pay annual maintenance charges for holding a demat account, which is usually in the range of Rs 300-700, besides transaction charges (around 0.05% per transaction). Mutual funds in SOA form allows you to transact though investor service centres of mutual funds or its RTA, or you may transact online with no annual fees.
In case of demat account, one cannot have multiple account holders for a particular investment. This restriction can make it difficult to distribute investment amongst more than one heir.
When it comes to the purchase and redemption of liquid funds in demat form, the processing takes time as it is done at the DP's end. If you hold liquid funds with AMCs, purchasing and selling is facilitated on the same day.
--- Advertisement ---
Our No. 1 Recommendation for 2020

This tiny company is Richa Agarwal's No. 1 Small Cap Stock for 2020…

It is a little-known company which trades around Rs 300, but is the backbone behind industry giants like Asian Paints, Vadilal and Heinz…

And has immense profit potential for early investors.

Get all the details here.
------------------------------
Earlier, one of the main advantages of holding a demat account was that you could view all your investments, including mutual fund, shares, bonds, etc., in a single statement. Nowadays, you can get a consolidated account statement from NSDL CAS for all your investments in securities including mutual funds, regardless of whether they are in demat form.
In addition, CAMS issues consolidated statement of your mutual fund holdings with detailed information of each holding.
[Read: How To Read Your Mutual Fund Account Statement Correctly]
The benefits of holding mutual fund units in SOA form far outweigh the benefits of demat account. Thus, it would be wise to opt for SOA mode.
If you wish to convert your mutual fund units from demat to SOA form, you will have to fill out a rematerialisation request form with your DP.
Editor's note: If you want to add winning and the best mutual fund schemes to your investment portfolio, subscribe to PersonalFN's unbiased premium research service, FundSelect, a credible mutual fund research service with a track record of over 15 years.
Every month, PersonalFN's FundSelect service will provide you with insightful and practical guidance on equity mutual funds and debt schemes - the ones to Buy, Hold, or Sell.
And as we enter the 20th year of providing Unbiased Mutual Fund Research, we present to you this Special Pre-Anniversary Offer only for our esteemed readers, like you.

If you are serious about investing in rewarding mutual fund schemes, subscribe to PersonalFN's flagship mutual fund research service FundSelect today!
Author: Divya Grover
This article first appeared on PersonalFN here.
PersonalFN is a Mumbai based personal finance firm offering Financial Planning and Mutual Fund Research services.
Disclaimer:
The views mentioned above are of the author only. Data and charts, if used, in the article have been sourced from available information and have not been authenticated by any statutory authority. The author and Equitymaster do not claim it to be accurate nor accept any responsibility for the same. The views constitute only the opinions and do not constitute any guidelines or recommendation on any course of action to be followed by the reader. Please read the detailed Terms of Use of the web site.
More Views on News
Nov 14, 2019
PersonalFN explains that investors are getting environment conscious while investing.
Nov 14, 2019
Small-cap stocks are selling at bargain prices today and are poised to generate a lot of wealth in 2020 and beyond...
Nov 14, 2019
Recent reforms by the Modi government can give a big boost on your stocks, provided you buy the right ones.
Nov 14, 2019
How to compliment your core long-term portfolio with regular short-term trading profits.
Nov 13, 2019
This gentleman's blueprint for trading isn't very different from core value investing principles.
More Views on News
Most Popular
Nov 1, 2019
After PI Industries, Hawkins has put up a stellar show so far.
Nov 7, 2019
Is this the beginning of the end of multibagger gains in quality stocks like Nestle, HUL, and Asian Paints?
Nov 5, 2019
How to avoid the most common investing mistake and make the most of the smallcap rebound.
Nov 5, 2019
Charlie Munger's favorite fictional character, Mr Glotz, picks stocks using this metric.
Nov 8, 2019
Investors who took cues from Moody's rating downgrade in 1992 and 2002 created some of the biggest wealth of their lifetime.
More