Canara Robeco Flexi Cap Fund: Yielding Higher Returns From a Diversified Portfolio
Nov 19, 2021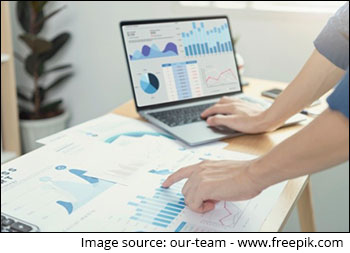 After a stellar broad-based rally that continued for more than a year, the Indian equity market has turned volatile amid weak global cues and stretched valuations. The market is likely to witness further correction when the focus shifts from momentum to quality stocks.
Investors who do not have a very high risk profile and long term investment horizon can consider booking profits in riskier categories like Mid-cap Funds and Small-cap Funds. But since it is important to maintain a diversified portfolio of stocks spread across market caps to mitigate risk and earn optimal returns, investors can consider investing in Flexi-cap Funds.
Flexi-cap funds follow a dynamic investment approach and have the flexibility to invest across market cap segment, as per the conviction of the fund manager. This gives Flexi-cap funds the opportunity to take advantage of changing dynamics to generate higher alpha for investors without taking excess risk.
Canara Robeco Flexi Cap Fund is an actively managed Flexi-cap fund that stood strong during the recent market crash and has participated the current bull phase to reward investors with superior gains.
Graph 1: Growth of Rs 10,000 if invested in Canara Robeco Flexi Cap Fund 5 years ago
Canara Robeco Flexi Cap Fund, the erstwhile Canara Robeco Equity Diversified Fund, is among the many Multi-cap funds that have been recategorized under the newly introduced Flexi-cap funds category. The change in mandate didn't have a significant impact on its portfolio strategy as it allowed the fund to hold a diversified portfolio across market capitalisation with predominant bias towards large caps. The fund's large-cap orientation and focus towards index heavyweights helped it sustain the midcap crash of 2018 as well as the market crash of 2020, and ride the ensuing market rally. Since then Canara Robeco Flexi Cap Fund has managed to deliver consistently on the returns front, generating superior risk-adjusted returns for its investors. An investment of Rs 10,000 in Canara Robeco Flexi Cap Fund five years back would now be worth Rs 27,151, as against a valuation of Rs 23,916 for the simultaneous investment in the broader S&P BSE 500 - TRI index. Notably, the fund trailed the index for the most part of its existence and managed to catch up only in the last few years.
Table: Canara Robeco Flexi Cap Fund's performance vis-a-vis category peers
Returns are point to point and in %, calculated using Direct Plan - Growth option. Those depicted over 1-Yr are compounded annualized
Data as on November 17, 2021
(Source: ACE MF)
*Please note, this table only represents the best performing funds based solely on past returns and is NOT a recommendation. Mutual Fund investments are subject to market risks. Read all scheme related documents carefully. Past performance is not an indicator for future returns. The percentage returns shown are only for indicative purposes.
Canara Robeco Flexi Cap Fund recorded turnaround performance in the last few years which has helped it to improve its overall performance track record. Over the longer horizon of 5 years and 7 years Canara Robeco Flexi Cap Fund has generated a lead of around 1-2 percentage points over the benchmark. Even over the shorter 2-year and 3-year period, it has outperformed the benchmark by a healthy margin and stood strong against its popular category peers. Notably, Canara Robeco Flexi Cap Fund has outperformed at a time when most of its prominent peers found it difficult to even match the market returns.
Canara Robeco Flexi Cap Fund has fared better in terms of risk-adjusted returns too. With a Standard Deviation of 18.98%, Canara Robeco Flexi Cap Fund has encountered much lower volatility when compared to its peers and the benchmark while its Sharpe ratio (0.31) ranks among the highest in the flexi-cap funds category.
Investment strategy of Canara Robeco Flexi Cap Fund
Being a Flexi-cap fund, Canara Robeco Flexi Cap Fund has a mandate to hold minimum 65% of its assets in equity and equity related instruments with the flexibility to dynamically allocate assets across market caps without any limit or restriction. Canara Robeco Flexi Cap Fund is a market cap agnostic fund that focuses on large caps with few high conviction mid-cap and small-cap ideas.
The fund has positioned itself as an 'All Season Fund' that invests across industries and market capitalization to reduce the impact of volatility. It aims to provide an investment opportunity in the 'Best in Class' Indian companies that have sustainable business. It utilises the top-down as well as bottom-up approach to stock picking with focus on high growth-oriented stocks available at reasonable valuation.
While evaluating companies, the fund management team gives importance to qualitative features, management and governance. They also look at quantitative parameters such as cash flows and balance sheet to determine the weight i.e. underweight / overweight position. Focusing on long term growth, the fund follows buy-and-hold investment strategy until the full potential of its holdings are derived.
Graph 2: Top portfolio holdings in Canara Robeco Flexi Cap Fund

Canara Robeco Flexi Cap Fund usually holds a well-diversified portfolio of stocks spread across market caps, but with a large-cap bias. As on October 31, 2021, Canara Robeco Flexi Cap Fund held as many as 59 stocks in its portfolio. The top 10 stock holdings in the portfolio accounted for around 43.4% of the total assets. Large cap names like ICICI Bank, HDFC Bank, Infosys, Reliance Industries, and Bajaj Finance appear in the list of its top portfolio holdings. Most of these stocks have been part of the fund's core holding for over 2 years now.
In the last one year stocks of ICICI Bank, Infosys, Bajaj Finance, and HDFC Bank, among others have turned out to be major contributors to its returns. It also booked profits in stocks of Whirpool of India, Shree Cement, Dr Lal Pathlabs, etc. The fund's portfolio turnover has ranged between 45-70% in the last one year, signifying occasional churning of a portion of its portfolio.
Around one-third of the fund's portfolio is concentrated to Banking and Finance sector, followed by Infotech, Engineering, Consumption, Pharma, and Auto. It also has substantial exposure in Petroleum, Auto Ancillaries, Cement, Chemicals, Consumer Durables, Retail, etc. having an allocation in the range of around 2% to 4% of its assets. While the fund's portfolio is biased towards cyclicals, it holds substantial exposure to sensitive and defensive sectors as well.
Suitability
Canara Robeco Flexi Cap Fund has registered superior outperformance over the benchmark and the category peers over the last few years, and has found place among the top performers in the Flexi-cap funds category. The fund has proven its ability to deliver strong returns across longer time periods and has scored exceptionally well in terms of risk-adjusted returns.
Despite being an aggressive growth-oriented fund, Canara Robeco Flexi Cap Fund avoids taking large momentum bets and focuses on picking quality stocks. Although the fund has a penchant to churn a portion of its portfolio, it has shown a lot of patience with many of its stocks and sectoral calls which have paid off its investors in the due course.
Given the fund's high exposure to large-caps along with significant exposure to mid-cap and small-cap stocks Canara Robeco Flexi Cap Fund is suitable for investors having high risk appetite and a long term investment horizon of at least 5 years.
PS: If you are looking for quality mutual fund schemes (including Equity-linked Saving Schemes) to add to your investment portfolio, I suggest you subscribe to PersonalFN's premium research service, FundSelect. PersonalFN's FundSelect service provides insightful and practical guidance on which mutual fund schemes to Buy, Hold, and Sell.
Currently, with the subscription to FundSelect, you could also get Free Bonus access to PersonalFN's Debt Fund recommendation service DebtSelect.
If you are serious about investing in a rewarding mutual fund scheme, subscribe now!
Note: This write up is for information purpose and does not constitute any kind of investment advice or a recommendation to Buy / Hold / Sell a fund. Returns mentioned herein are in no way a guarantee or promise of future returns. As an investor, you need to pick the right fund to meet your financial goals. If you are not sure about your risk appetite, do consult your investment consultant/advisor. Mutual Fund Investments are subject to market risks, read all scheme related documents carefully.
Author: Divya Grover
This article first appeared on PersonalFN here.
Join Now: PersonalFN is now on Telegram. Join FREE Today to get 'Daily Wealth Letter' and Exclusive Updates on Mutual Funds
PersonalFN is a Mumbai based personal finance firm offering Financial Planning and Mutual Fund Research services.
Disclaimer:
The views mentioned above are of the author only. Data and charts, if used, in the article have been sourced from available information and have not been authenticated by any statutory authority. The author and Equitymaster do not claim it to be accurate nor accept any responsibility for the same. The views constitute only the opinions and do not constitute any guidelines or recommendation on any course of action to be followed by the reader. Please read the detailed Terms of Use of the web site.
More Views on News
Jan 18, 2022
Rakesh Jhunjhunwala is holding these penny stocks in his portfolio for several years now.
Jan 17, 2022
Foreign investors seem bullish on these five stocks where they substantially increased exposure.
Jan 13, 2022
Sunil Singhania owned Abakkus acquired an additional 2.9% equity stake in Rupa & Company via open market transactions.
Jan 18, 2022
How lessons from poker can improve your trading strategy.
Jan 18, 2022
Here's all you need to know about these five Tata group stocks that aren't as popular as the others.
More Views on News
Most Popular
Jan 7, 2022
Modern wars are fought with semiconductors. India's best semiconductor stocks have big tailwinds from defence and manufacturing.
Jan 10, 2022
These companies have been consistently paying higher dividends for several years.
Jan 13, 2022
With government initiatives set to boost the steel sector, find out who has a better chance of coming out on top.
Jan 6, 2022
These companies have generated mind boggling returns for investors over the years.
Jan 11, 2022
The upside in supply chain players could be huge but a delay in the transition to EVs, or any policy related hiccups could end the momentum.
More