Principal Midcap Fund: Should You Invest?
Principal Midcap Fund: Should You Invest?
Dec 9, 2019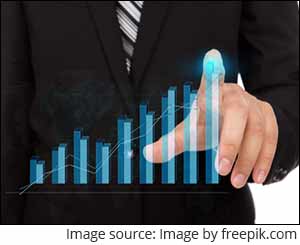 The recent corporate tax rate cut did boost the Inc's earnings of several heavyweights of bellwether index-the Nifty 50-which were in line with street expectations or have beat the estimates, in turn reviving the market sentiment.
[Read: How to Make the Most of Market High With Best Mutual Funds]
A correction is seen in Midcap space and this offers a value buying opportunity. So, among several fund houses, Principal Mutual Fund launched Principal Midcap Fund because it sees this as an opportunity to create wealth for investors.
The fund house is of the view that Midcaps have the potential to generate wealth. Midcaps are basically sweet spots; they are leaders in small sectors that will grow to be a future large cap. Hence despite the short-term volatility, they are better multipliers in the long term.
Image 1: Midcaps are sweet spots

(Source: Principal Midcap Fund Presentation)
Principal Midcap Fund is an open-ended equity scheme that will invest predominantly in midcap stocks.As per SEBI's categorisation norms, an equity-oriented scheme is characterized as a midcap fund only if it invests a minimum of 65% of its total corpus in equity & equity related instruments of midcap stocks (i.e. companies from 101st to 250th on full market capitalisation basis).
But being an equity scheme this fund does carry extreme risk. On the risk-return spectrum, it is placed below Small-Cap and Thematic funds.
[Read: How to evaluate your risk appetite and risk tolerance level?]
Thus, invest if you have the stomach for moderately high-risk appetite and investment time horizon of at least 5 years, then you may skew your equity portfolio to a midcap fund.
Table 1: Details of Principal Midcap Fund
Type
An open-ended equity scheme predominantly investing in mid-cap stocks
Category
Midcap Fund
Investment Objective
To generate long term capital appreciation by predominantly investing in equity and equity related instruments of midcap companies.
However, there is no assurance or guarantee that the investment objective of the scheme will be achieved.
Min. Investment
Rs 5,000 and in multiples of Re 1 thereafter
Face Value
Rs 10 per unit
Plans
Options

Growth
Dividend (Pay-out, Reinvestment and Sweep)

*Default option
Entry Load
Nil
Exit Load
If redeemed/ switched on or before 365 days from the date of allotment:

Nil for redemption/ switch out of units upto 20% of the units allotted (the limit)
1% on redemption in excess of 20% of the limit stated above- Redemption of units would be done on First in First out Basis (FIFO)

Fund Manager
Mr Ravi Gopalakrishnan and Mr Sudhir Kedia
Benchmark Index
NIFTY Midcap 100 Index - TRI
Issue Opens:
December 06, 2019
Issue Closes:
December 20, 2019
(Source: Scheme Information Document)
--- Advertisement ---
From X to 2X: How to Double Your Income in the Long Run

How would you like to potentially double your income...

– Without working longer hours
– Without asking your boss for a raise
– And without even cutting expenses

What if we said this was achievable...over the long run?

Our Co-Head of Research, Rahul Shah, recently shared his latest strategy with a small group of readers...it is a way to potentially double one's income in the long run.

Rahul has put down a note explaining, step by step, how this strategy works, how it beats conventional investments, and how readers like you can use it to potentially generate an additional source of income.

Click here to read Rahul's detailed note on his strategy.
------------------------------
How will the scheme allocate its assets?
Under normal circumstances, it is anticipated that the asset allocation of PMF will be as follows:
Table 2: PMF 's Asset Allocation
Instruments
Indicative Allocation
(% of net assets)
Risk Profile
High/Medium/Low
Minimum
Maximum
Equity and equity related instruments of midcap* companies
65
100
High
Equity and equity related instruments of companies other than midcap companies
0
35
High
Debt and Money Market Instruments including units of debt & liquid schemes
0
35
Low to Medium
*The fund will predominantly invest in Mid cap stocks. In terms of SEBI circular SEBI/ HO/ IMD/ DF3/ CIR/ P/2017/ 114 dated October 6, 2017, the universe of "Mid Cap" shall consist of 101st -250th company in terms of full market capitalization and that the Scheme will be required to adhere the following:
The list of stocks of Mid Cap companies prepared by AMFI in this regard will be adopted.
The list of stocks of Mid Cap companies prepared by AMFI in this regard will be adopted.
Subsequent to any updation in the said list as uploaded by AMFI, the portfolio of the Scheme will be rebalanced within a period of one month.
(Source: Scheme Information Document)
What will be the Investment Strategy?
The Principal Midcap Fund seeks to generate capital appreciation by investing predominantly in midcap companies. The fund managers will follow a bottom-up approach to stock selection and will aim to build a diversified portfolio with exposure across sectors.
The universe of stocks will be selected to include companies having a robust business model and enjoying sustainable competitive advantages as compared to their competitors. Midcap companies, as they are in a stage of growth, may not be valued at their fair price. However, the Fund intends to identify such strong growth companies & take advantage of their future appreciation.
Who will manage the Principal Midcap Fund?
Principal Midcap Fund will be co-managed by Mr Ravi Gopalakrishnan and Mr Sudhir Kedia.
Mr Ravi Gopalakrishnan has done his MS in Finance with a specialisation in Investments and has an MBA to his credit.
Mr Gopalakrishnan has over 25 years of experience in research and asset management business. He has a very strong research background and has sound knowledge of the fund management business. He has managed several funds across Large Cap, Multi-cap and Midcap Strategies.
Prior to joining the Principal AMC, now as Head of Equities, during his career, he has worked across many Asset Management Companies, including Canara Robeco AMC, Pramerica AMC, and Sun F&C AMC.
Some of the schemes Mr Gopalakrishnan manages/co-manages currently at the fund house include Principal Hybrid Equity Fund (Equity Portion), Principal Retirement Savings Fund - Conservative Plan, Principal Retirement Savings Fund - Moderate Plan, Principal Retirement Savings Fund - Progressive Plan, Principal Multi Cap Growth Fund, Principal Balanced Advantage Fund (Equity Portion), Principal Small Cap Fund, Principal Emerging Bluechip Fund, Principal Focused Multicap Fund and Principal Dividend Yield Fund.
Mr Sudhir Kedia is a Chartered Accountant (CA), Cost and Works Accountant (CWA), and an MBA to his credit. He has over 13 years of experience in research and asset management business. He has a very strong research background and has a sound understanding of the fund management business. He has managed Hybrid strategies and other Multi cap portfolios in his earlier organisations.
During his career, he has worked with Mirae India AMC and ASK Investment Managers, before joining Principal AMC as an Associate Fund Manager.
Currently, at Principal Mutual Fund Mr Kedia co-manages/manages Principal Personal Tax Saver Fund, Principal Tax Savings Fund and Principal Equity Savings Fund (Equity Portion).
The outlook for Principal Mid Cap Fund
In an endeavour to achieve the stated objective of the scheme, the fund manager will construct a diversified portfolio predominantly of midcap stocks (65% asset allocation) along with approximate 35% exposure to small-cap and large-cap stocks. This flexibility of investing in large-cap stocks shall aid in managing volatility and aid reasonable liquidity.
Note that, midcap and small-cap stocks give the investor an opportunity to go beyond the usual large-cap stocks and may provide possible higher capital appreciation. But midcap and small-cap stocks are riskier and more volatile as compared to large caps, that invest in stocks of large well-established companies.
Currently, the Indian economy is showing no signs of recovery ( indicated by the recent GDP figure of 4.8% shared by MOSPI ) from weak consumer demand faced due to liquidity constraints and rising unemployment levels. Owing to the corporate tax rate cut, only few index heavyweights has posted good earnings to drive indices further up.
Although the market corrections provide an opportunity to do some value-buying, valuations seem stretched. The trailing 12-month P/E of the S&P BSE Sensex is hovering around at 28.6x and the Midcap Index, is now at 29.9x.
[Read: The Best Mid-Cap Funds For 2019]
Hence, the fortune of the Principal Midcap Fund would closely be linked to how the fund managers play out the investment strategy in the endeavour to accomplish the stated investment objective.
[Read: Best SIPs To Invest in 2019]
Editor's note: The last few years have not been among the best for equity mutual funds. However, if you want to retire blissfully, invest in equity mutual funds for it rewards handsomely in the long run.
Hence, what we have in store here is something that will help you secure your retirement. You can get two of our premium, tested and successful services- FundSelect and FundSelect Plus.
These are PersonalFN's two of the oldest, most successful flagship services, with an impeccable track record and can generate appealing inflation-adjusted returns.
Author: Aditi Murkute
This article first appeared here on Personalfn. Certified Financial Guardian.
PersonalFN is a Mumbai based personal finance firm offering Financial Planning and Mutual Fund Research services.
Disclaimer:
The views mentioned above are of the author only. Data and charts, if used, in the article have been sourced from available information and have not been authenticated by any statutory authority. The author and Equitymaster do not claim it to be accurate nor accept any responsibility for the same. The views constitute only the opinions and do not constitute any guidelines or recommendation on any course of action to be followed by the reader. Please read the detailed Terms of Use of the web site.
More Views on News
Jan 29, 2020
He had pledged never to touch stocks in his life but now...
Jan 29, 2020
The Union Budget is simply a blip - be a value investor and you will have a great investing future. I believe one smallcap is all set for a sharp rebound - learn more here.
Jan 29, 2020
There are two kinds of trades in the market: long and short. Which one is better?
Jan 28, 2020
PersonalFN explains what the senior citizens expect from the Budget 2020.
Jan 28, 2020
The gains in Mahanagar Gas is just the beginning of more upside to come in many other stocks.
More Views on News
Most Popular
Jan 17, 2020
Don't fall for the safe stocks narrative going around in the stock market these days.
Jan 17, 2020
This is how the biggest trading profits are made.
Jan 24, 2020
Why I'm most bullish on this asset class above all else in 2020.
Jan 17, 2020
As always Apurva will predict the best asset class to invest in in the coming year, last year he predicted gold and he was bang on! And this year he predicts... wait, you have to read to find out! Don't miss this.
Jan 21, 2020
The best smallcap stocks to bet on to get rich in this market rebound.
More