Small and Mid Caps Take a Beating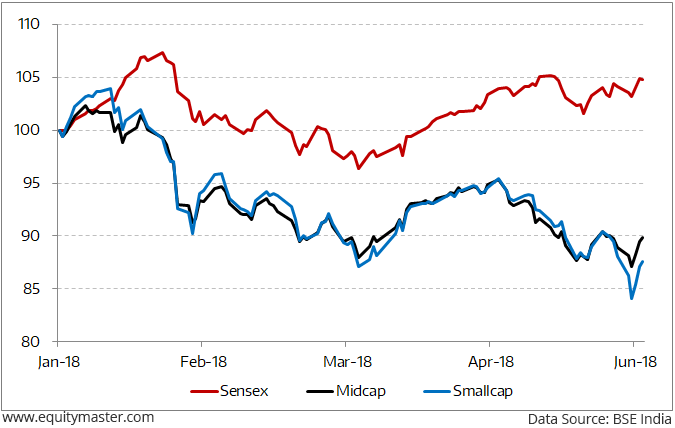 One thing stands out in this chart. The correction in mid and small caps has been brutal. Ankit believes a 30% correction can't be ruled out.
Even 400-baggers like Avanti Feeds have crashed 50%...as Tanushree rightly pointed out.
But the benchmark indices are trading close to their all-time highs!
This strange state of the market is what I would like to call 'a stealth bear market'.
It's as good as a bear market because majority of stocks in the broader market is down more than 20% (the standard definition of a bear market).