The leher has vanished.
Blame it on North Korea.
Blame it on the rumored surgical strikes.
Blame it on the official acknowledgment that not all's well with the economy.
Blame it on what you will.
But the fact is... It was all hawa to begin with.
I wrote to you last week about this.
There was nothing to support the euphoria in the stock market. No corresponding earnings growth.
And in such situations Mr. Market does what you would expect it to...
React sharply to every piece of news.
Good or bad.
And incidentally, it's been all bad.
So, where does this leave us?
Here's what happened this week.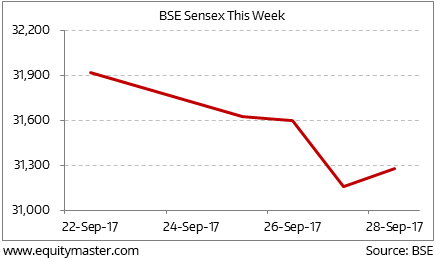 Quite a fall you could say.
So, are stocks not pricey anymore?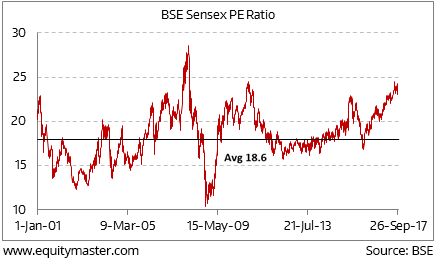 No, stocks are still pricey by long-term standards.
And there are two other things of note...
First, there are no concrete signs of overall earnings growth returning anytime soon.
Second, the government finally admitted that all was not well with the economy. What was unfortunate, however, was the unconfirmed report the Government could spend even more money to kick start the economy (in the long term, this tends to end badly).