Prepare for 2019's 2 Big Market-Quaking Events
Jan 11, 2019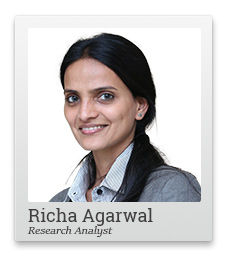 The Indian share markets tend to react sharply to two big events - the Union Budget and General Elections.
The budget announcement last year triggered a sharp 10% correction in the Sensex in just two months.
This time will be no exception. While this year's budget will be an interim one, it will set the tone for the elections and poll promises in the next few months.
As we enter 2019, election season has begun in earnest. Opinion polls and election pundits have all started to give their predictions.
Even brokerages are not far behind in predicting who will form the next government.
Now, elections are a key event for stock markets. Hence, most investors trying to read the outcome in advance. And large brokerages are showing them the carrot by coming out with pre-election sector themes. These brokerages indulge in predicting the poll outcome and then listing out sectors which are expected to do well based on that outcome.
--- Advertisement ---


4 Small Caps You Could Consider Buying In 2019

As we enter 2019, we have 4 Solid Small Caps which you could consider buying.

Small Caps which hold the potential to become the Blue Chips of tomorrow!

We call such stocks – Junior Blue Chips.

In fact, due to the recent market dip, all four of these are available far below their Real Value.

However, they might not remain this attractive for long…

So, do not delay…

Click Here To Know More about These 4 Junior Blue Chips…
------------------------------
This really ends up being more of a guessing game rather than analysis.
While India may be a bi-polar country, regional political parties have a big role to play in forming the government. Very rarely has a single party got a clear mandate. Thus, coalition politics is the nature of Indian democracy. This makes poll prediction difficult.
When Elections Shake the Markets, Hold Steady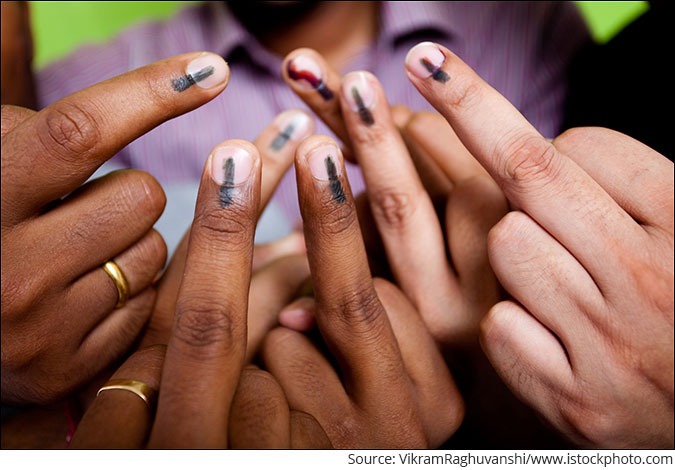 As a result, predicting the course of the markets based on poll results is akin to speculation.
Trying to predict the poll outcome in 2019 is an attempt to know the unknown. Even if the investors are able to get their prediction right, it will not necessarily translate into higher returns. For one, the poll verdict could already be in the price. Secondly, even if it is not, there is no guarantee that a new government will do a better job than existing one which is the basic premise of buying now.
At Equitymaster, we are not in the business of predictions.
In fact, no one can predict who will come into power in 2019 and how the stock markets are going to perform in 2019 and beyond. Anyone doing so, is merely resorting to speculation.
Hence, rather than indulging in such a speculative exercise which is futile, investors should base their investing decisions on fundamental factors.
What I can say from my experience is that fundamentally strong stocks will not only survive but thrive in the long term, irrespective of the government in power.
--- Advertisement ---


Get Details Of Solid Small Caps In Your Inbox For Just Rs 245 A Month

A year's subscription to our hugely popular small cap recommendation service, Hidden Treasure, costs just Rs 2,950.

Rs 2,950 for a year comes to just Rs 245 per month.

That is an extremely small price to pay for details of high-potential small cap stocks in your inbox every month. In fact, there are some stocks you could consider investing in right now too.

So hurry, click here to grab this offer before it closes!
------------------------------
One can make good gains with a careful selection of stocks and long-term horizon, irrespective of the index levels.
Since its inception, my service, Hidden Treasure has beaten benchmark indices nearly three times over a period of more than 10 years. This period covered multiple elections and both upcycles and downcycles in the index.
And that is because we don't care where the markets are headed, what government is in power or try to time our recommendations. We simply focus on the fundamentals and wait for stocks to catch up to their intrinsic value.
The key is to stay invested and add quality stocks as and when the opportunity presents itself.
I have been keeping an eye out for attractive smallcaps to recommended to my Hidden Treasure subscribers.
So, whatever the outcome of the election, these 4 smallcap stocks will only come out of it stronger.
What should your investment strategy be for the Union Budget and Elections 2019?
Relish the volatility but keep your focus on the fundamentals and buy stocks where quality meets value.
Regards,



Richa Agarwal (Research Analyst)
Editor, Hidden Treasure
PS: The 4 stocks that you need to consider buying right now early in the year, before the market starts doing its usual dance can be found here. Get in now and ensure you have a profitable 2019.
Recent Articles