You Could Be the Best Fund Manager of the Decade
Jan 20, 2021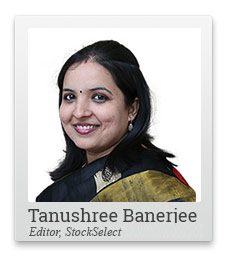 The Soaring Sensex.
This was the title in the India Today magazine.
It talked about how the BSE Sensex had continuously made new highs over past few months.
Heavyweight IPOs are around the corner too. The article claimed they were attracting investors across the board, thanks to the soaring Sensex.
But is this about Sensex at nearly 50,000?
You are not alone in mistaking this to be the magazine's latest issue. Most readers would do so.
But no.
I am referring to the July 1994 issue of India Today, when the Sensex was barely at 4,000 points.
--- Advertisement ---
Replay Available: Super Smallcaps Summit

Today, we went LIVE with Richa Agarwal's Super Smallcaps Summit.

Richa revealed details about the 3 'dark horse' stocks that could potentially hand you hundreds or even thousands of percent in gains over the long term.

However, you missed the Exclusive event for some reason.

And because we don't want you to miss out on this rare opportunity, we have a replay of the event arranged for you.

Click the link below to watch the replay now.

Watch the Replay

or click here to read the transcript
------------------------------
Assume you had been in a slumber between 2004 and 2021. Once awake, the overall market environment would hardly surprise you. Rather things would seem eerily similar.
The Sensex valuation is at nearly 40 times. The IPO frenzy, the love for high-risk stocks would all seem intact.
But what could be the takeaway from the markets that were eerily similar?
Well, 1994 does offer some important reminders to investors. The next 25 years of the Sensex tell us exactly what you should expect in 2021.
Near Term Volatility in Sensex Compensated by Long Term Gains

Look at the two charts carefully, in the order they have been placed.
What do you find?
The year on year change in the Sensex was hardly predictable but someone who stayed invested multiplied every lakh nearly 14 times.
2021 may be no different.
The next couple of years are going to be extremely tormenting for an investor attempting quick short-term gains.
Equitymaster's Stock Screener: Identifying High-Potential Stocks Has Never Been this Easy
Timing the markets could be suicidal as valuations and volatility put the markets in a see-saw mode.
But there is a silver lining.
2021 could be one of the best years for individual investors.
You read that right. Investing is one of those rare pursuits where amateurs can have an advantage over professional fund managers.
It happens in almost no other field. If you compete against a professional sports person, you'd lose every time. As an amateur doctor or scientist, you need years of training before performing highly specialised tasks.
However, individual investors who have a strategy to create long term wealth, stand a good chance at outperformance.
Most professional fund managers can't afford to have long time horizons. A year or two of poor performance and they risk the sack.
But an individual investor can sit tight over high conviction stocks and invest consistently to see the magic of compounding.
--- Advertisement ---
REVEALED: Multibagger Stock Ideas for The Next 10 Years...

Electric vehicles...

Renewable energy...

E-commerce...

From where will the biggest winners of the next decade come from?

The Answer Will Surprise You
------------------------------
Just like the investors in Titan saw their wealth creation unfold since 2004.
So, 2021 could be extremely profitable, over time, provided you reset your portfolio with the right kind of safe assets and safe stocks.
For the next decade, your best fund manager could none other than you!
Prepare well and ensure you make the most of it.
I will be right here guiding you all through.
Here's a video for more on this...
Warm regards,

Tanushree Banerjee
Editor, StockSelect
Equitymaster Agora Research Private Limited (Research Analyst)
PS: Join Richa Agarwal, our smallcap stocks guru, at the Smallcap Revival Summit on 28 January to find out the 3 best smallcaps in the market. Register for this free summit here.
Recent Articles