Insiders are Buying Up this Stock - And You Should Too
Jan 22, 2020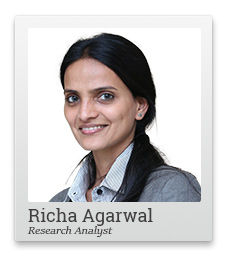 Like I wrote to you yesterday, many strong smallcap companies are trading at ultra-low levels these days.
This makes them very attractive bets to multiply your money.
The good news: A small cap rebound is underway - yesterday I showed you that 13 of my stocks have gone up over 20% - and almost 30 have gone up in double digits since December 2019.
But here's the great news: Even the ones that have already jumped in recent weeks are still available at great prices because they were just so beaten down.
The stock market cannot see it yet. But those 'in the know' have realized this fact - and even though they own these stocks already - have gone out and bought more.
Indeed, I'm talking about the promoters of many of these companies.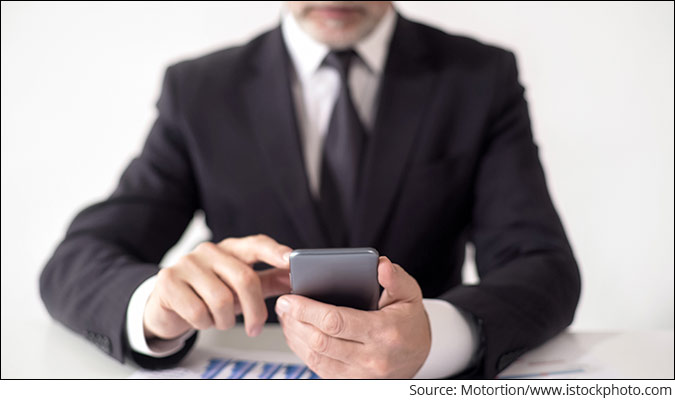 Promoters, of course, understand their own companies like no one else in the market does.
They've realised their company's stock is selling for a steal in the stock market.
And they haven't let the opportunity go by without buying up their own stock from the market, even though they already own huge chunks of it.
Like the promoters of these companies, have you ever dreamt of owning your own business?
If your answer is yes, you are not alone in the dream.
Nothing comes close to the wealth building potential of owning a profitable business.
--- Advertisement ---

Oops...Did you miss this?

We are sure you have been reading about the MEGA Summit that's happening at Equitymaster...

It's going to be huge, with over 10,000 readers expected to join.

Now we are told that for some reason you are yet to sign up...

If you miss it, it will be a lost opportunity.

We again recommend you Click Here to join our upcoming Rebirth of India Mega Summit with Tanushree Banerjee
------------------------------
You may have, at some time or the other, looked at the wealth of the promoter of a company with awe or envy. The value of the average promoter's stake in his listed company runs into hundreds or even thousands of crores.
That's the power of owning equity in a good business which grows big.
The stock market gives you the opportunity to become co-owners in such great businesses.
But investors seldom look at it that way. They look at owning a stock very differently than they would owning their own business.
As they don't manage the businesses they can buy on the stock market, they don't consider stocks to be the same thing.
Also, they don't know if the managers have aligned their interests with that of shareholders.
But here's the most interesting thing... Both these problems can be easily solved.
Since listed stocks have strict disclosures, it becomes easy to study their financials in great detail.
They give out most of the information you would need in regular filings on the stock exchange and once a year in their annual reports.
Studying these can tell you everything you need to know...
Are they managing the operations well?
Do they have the qualifications to do so?
Are they taking excessive financial risks?
Are they being efficient with costs?
Are they maintaining a strong balance sheet?
They even have to disclose any related party transactions with the company. You can find out if they're doing anything which raises eyebrows.
Basically, you can find out anything and everything about the guys running the show.
If you do this, you will find there are many listed businesses out there which tick every single one of the points above.
And of course, you should avoid the ones that don't.
Now, do the guys running the show have their interests aligned with yours or not?
For that, you can always have a look at how much stock they own in the company.
If it is large enough, it is fair indication that they do.
But you don't have to stop at that. Like I told you, there's another weapon you can use that most don't see...
It tells you if they believe in the business and if they would buy their own stock today: Insider buying activity.
Insiders in listed businesses are mandated by law to make these disclosures promptly to stock exchanges.
Tracking this activity is a fabulous way to know if they - just like you - would be buyers of their stock today.
Peter Lynch has said: Insiders might sell their shares for any number of reasons, but they buy them for only one: they think the price will rise.
And guess what?
There's one company whose promoter came out and bought its stock when it fell a lot a few months back.
But it gets better. Today, you are getting the golden opportunity to buy the stock for a price even lower than what the promoter bought it at recently.
So while the promoter sees the stock as very attractive, you can get it today for an even more attractive price!
This company has such a strong business, I have a buy recommendation on it. Existing Hidden Treasure subscribers can access the report here.
Bought for those who haven't taken advantage of this lucrative money multiplying opportunity yet, the way the markets have been going let me tell you this opportunity might not last for long...
Get in before this golden window closes!
Warm regards,



Richa Agarwal
Editor, Hidden Treasure
Equitymaster Agora Research Private Limited (Research Analyst)
PS: Dear reader, claim Richa Agarwal's special report on the top 3 small-cap stocks to profit from the market rebound. Get the report here.
Recent Articles