At Least Now Forget the Budget: Focus on Riding the Markets to Build your Wealth
Feb 1, 2020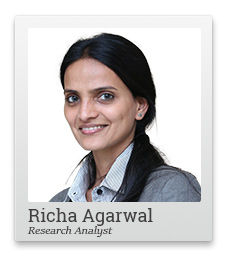 I'm just back at my desk after listening to the longest Budget speech ever...with the least amount of meaningful communication.
The anticipation of the Budget has had everyone bustling for weeks...and for what?
Just a whole lot of keywords and buzzwords - and very little substance.
A Non-Stimulating Budget...
This is indeed not the 'stimulus' Budget the market was hoping for amid turbulent times. As I write this, the Sensex is down over 1,000 points (2.65%). The smallcap index is down 2.4%. Ahead of the Budget, the Sensex was up 150 points.
I'm a little disappointed for no relief on the Long term capital gains (LTCG) tax front in the Budget.
...But the Opportunity in Smallcaps is Bigger Than Ever...
My conviction in the smallcap rebound remains as strong as ever. And now with this giant distraction out of the way, we can get back to focusing on building long-term wealth.
But to really get this out of the way properly, let's do a quick recap of what we got from today's budget speech. And how we can in fact take advantage of whatever little opportunity it does offer - and even though it did not seem that way it actually does give us some advantages - as I explain below...
As I have shared before - Budget speeches - while powerful enough to influence markets in the short term, do little to change the long-term fundamentals of any business.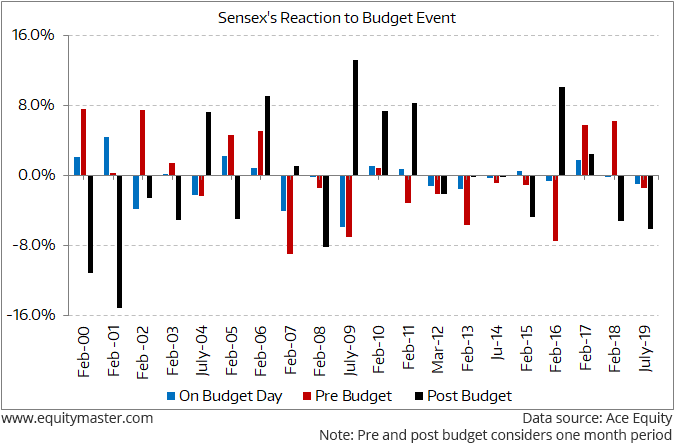 In fact, with the recent correction, I believe the buying opportunity in some selective rebound stocks has become even more attractive
A Brief Look at the Budget Specifics....
While there is a lot to talk about, I don't want to commit the cardinal sin our Finance Minister Nirmala Sitharaman did. For today, I'll limit myself to talking about what I believe matters to my readers and subscribers the most.
Here are the takeaways and actionable ideas you need to know...
Dividends will now be taxed in the hands of recipients, and companies will be exempted. For you, the implication here depends on the tax slab you fall under.
If you are in the higher income tax bracket of 25% or more, it's a net negative.
However, for investors in high dividend yield and quality companies, it's a big positive.
--- Advertisement ---
FREE Event on Equitymaster's New Project

On May 17, we are holding a FREE event to reveal Equitymaster's Great Indian Wealth Project.

At this event, we'll reveal the details of your first stock for a potential Rs 7 crore in long-term wealth.

Seats for this event are filling up fast.

Since there are limited seats, we urge you to register at the earliest.

Click here for free sign-up
------------------------------
It's now a great time to get into some high dividend quality plays.
Now you can benefit not just from a rebound in the long term, but keep getting steady dividend checks as well amid these volatile times.
I'll be sharing a separate update with Hidden Treasure subscribers on dividend stocks they could consider buying now. If you aren't one yet, do consider this a very good time to join us.
Despite its long list of disappointments...
...the Budget empowers the middle class and common man with its revised tax rates and slabs.
It comes with a rider though. You will be allowed no exemptions if you avail the new rates (Yes, it's optional).
All in all, this is positive for India's consumption story. More income in the hands of the common man is likely to boost consumption growth.
[To learn how to benefit from this join me for my One Stock Crorepati mega summit - where I will talk about a winning stock that is a key beneficiary of growth in the consumption sector].
But then there are some second order impacts of this revision and options. I'll be writing more on these impacts and some stock specific opportunities in the coming week. So stay tuned...
Warm regards,



Richa Agarwal
Editor, Hidden Treasure
Equitymaster Agora Research Private Limited (Research Analyst)
PS: Don't miss Richa's One Stock Crorepati mega summit - where she talks about a winning stock that could set you up for huge wealth in 2020.
Recent Articles