Budget Disappoints... Market Falls... But India Growth Story Still Going Strong
Feb 4, 2020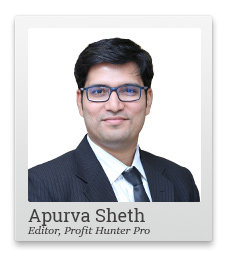 Finance Minister Nirmala Sitharaman spoke at length last Saturday - and when I say 'at length' I'm not joking... She broke her own record and delivered the longest budget speech ever.
The Indian stock markets were not impressed at all despite the tedious effort by the minister. The benchmark Sensex and Nifty witnessed...
...The largest single day drop since 5 October 2018.
The selloff surprised many market participants but not me.
Last week I wrote to tell you that
...even if the Finance Minister (FM) delivers on all the expectations there won't be anything left to surprise the markets which means profit booking would kick in. And if the FM doesn't meet expectations then it would disappoint the market participants leading to a sell off. So, either ways markets are placed on tender footing.
Now if you switch on your TV or check WhatsApp messages on your phone you will see several people haggling on their views about the budget. I am sure there will be some positives and lot more negatives.
But arguing over the budget doesn't help you make money.
It only leads to a waste of time and energy. The budget was a big event and it's out of the way now.
So, let's focus on what helps us make money - Price Action.
--- Advertisement ---
The Best Way to Retire Rich

According to a one estimate... one needs about Rs 6.8 crore at 60 to be able to live a comfortable life till the age of 90.

And the best way to accumulate this money and retire rich is to buy the stocks of extraordinary companies in their early stages.

That's it.

And if you get it right... then even a single stock could fund your entire retirement.

Especially if the stock is riding a mega trend.

We revealed the details of 3 such stocks at our special event - The Great Indian Wealth Project.

These 3 stocks could lay the solid foundation to build your potential Rs 7 crore wealth in the long term.

Click Here to Get the Details of These Stocks Right Away...
------------------------------
Last week, I also told you that Bank Nifty is becoming a bigger worry for the markets as it hasn't performed like the benchmark Nifty.
The measuring implications from this pattern suggested a fall of 1,500 points from the neckline level of 31,000.
Bank Nifty dropped by 1,400 points since last week and hit a low of 29,612 yesterday. Price action helped us identify this fall much in advance.
Now let's focus on price action once again and see what's in store for the markets in February.
Nifty was trading in a rising channel over the last 4 months. The index broke below the lower edge of this channel last week.
It may seem all gloom and doom after the disappointing budget.
But the market is not down because there are too many negatives in the budget - it is down more because the high expectations are not met.
Now I am sure the Finance Minister will have noticed this disappointment. The minister is famous for coming out with rabbits from her hat in press conferences every Friday. The good thing is we have a Friday coming up every week. 😊
So, relax, the India growth story is still on.
Markets are not coming to an end after this budget.
The price action also suggests that a bounce back could be coming soon. Nifty is currently placed just above the 50% retracement level of the move from 10,670 in September 2019 to the high of 12,430 in January 2020.
Markets often bounce back from 50% retracement levels. We have seen this happen on several occasions. The daily and hourly RSI is already hitting the oversold zone.
Thus, one could wait and watch how markets behave around levels of 11,550 which is the 50% retracement support. I believe there is scope for a pullback once the market spends a couple of days around this level.
If it does then this could be a perfect time to go out shopping for some good quality stocks in the bounce back.
At Breakout Profits, I recommend only fundamentally strong stocks picked by the Equitymaster research team. You could join me and enjoy the benefits.
Warm regards,

Apurva Sheth
Editor, Breakout Profits
Equitymaster Agora Research Private Limited (Research Analyst)
PS: Richa Agarwal, our head of smallcap research, recently released her special guide: Small Caps That Will Race Ahead of the Sensex. As her reader, you can get it for free, just click here to learn how.
Recent Articles