Corona Virus Won't Help You Make Money...This Will
Feb 28, 2020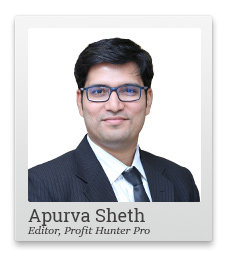 The Indian stock market witnessed its second nasty blow in a month. The markets crashed after Nirmala Sitharaman took centerstage in the parliament on 1 February 2020.
The FM spoke at length but failed to impress the market participants. The markets had already run up in anticipation of the budget so there was little left to surprise.
I expected that all this won't end on a good note. The markets moved as per expectation and Nifty dropped by 300 points on budget day.
Most market participants would have thrown in their hat and written off the India growth story. But I stick my neck out and told you that the markets could pullback.
The Nifty bounced back sharply from a low of 11,614 to a high of 12,246. But then the situation on Coronavirus started becoming gloomier with each passing day.
Investors across the world started panicking. They pulled out money from emerging markets and hard metals which are considered as riskier assets and invested in safe havens like gold and government bonds.
--- Advertisement ---
READ: FULL Transcript of Our Urgent Broadcast

The full transcript of our urgent broadcast on India's Revival is available for a limited time now.

In case you missed watching our broadcast LIVE...

You can see all the important highlights from our broadcast in this transcript.

Please note that we may take this transcript off the internet any minute.

So it is highly recommended you read it immediately.

Click Here to Read the Transcript NOW
------------------------------
Although everyone may be pulling money out of the markets I believe there could be a bounce back soon.
I'll show you why I think so...
Nifty moved from a low of 10,670 in September 2019 to a high of 12,430 in January 2020. It crashed to a low of 10,614 after the disappointing budget.
However, it bounced back against everyone's expectations.
Now why did the market bounce back?
Because it was placed just above the 50% retracement level of the move from 10,670 to 12,430. Markets often bounce back from 50% retracement levels. I have seen this happen on several occasions and even recommended trades based on it.
The markets are once again trading near the 50% retracement support which means there is a scope for a pullback once again.
If the market spends a couple of days around this level then there could be bright chances of a pullback.
Now we will wait and watch whether this happens or not.
But the 50% retracements aren't the only thing that repeats in the markets. There are price patterns which keep on repeating on various time frames.
There are technical indicators which swing in a range repeatedly. Now why do these repetitions occur?
Simple, because everything is based on human emotions which haven't change even after thousands of years of evolution. We react to the emotions of greed and fear in the same way we did earlier.
This repetitive nature of humans makes life and markets predictable for everyone. It is what enables traders to make money from the markets.
Over the next few days I will write more about how repetitive nature of markets can help you make huge money.
So, stay tuned...
Warm regards,

Apurva Sheth
Editor, Breakout Profits
Equitymaster Agora Research Private Limited (Research Analyst)
Recent Articles