Charge Your Portfolio with this Smallcap Proxy Play on India's EV Revolution
Mar 5, 2021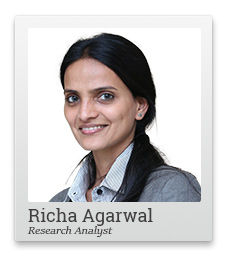 A few days ago, tired of the monotony of working from home for almost a year now, I shifted base to a remote village in North Goa.
It's wonderful to be away from the city crowds and noise. To wake up in a spacious apartment to greenery and chirping birds. To finish work while watching beautiful sunsets.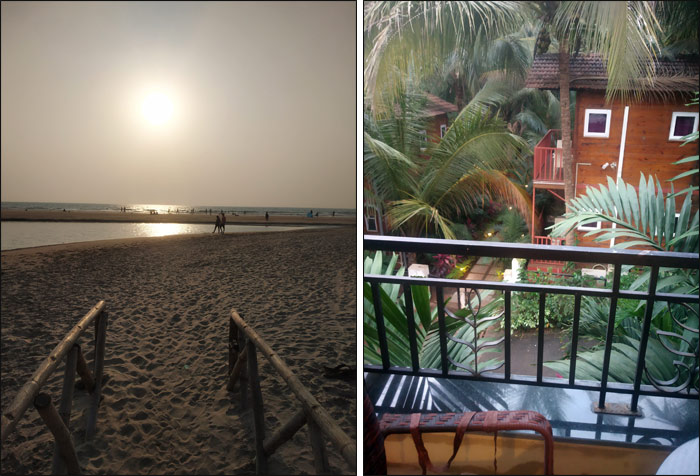 Most importantly, I can afford all this at a lower cost than what I paid in Mumbai.
'Beachfront' was a key filter I used while finalising accommodation, along with a kitchenette, and strong Wi-Fi, good enough to be working from remote.
There were a few other facilities that I was not particular about. Nonetheless, one of these that caught my attention was 'Electric Vehicle Charging Station'. Almost 15% of the beachfront accommodations offered that option.
--- Advertisement ---
One stock to add to your portfolio asap

Our co-head of research, Tanushree Banerjee, has uncovered this one stock, which she believes is a must have in your portfolio.

Tanushree is very bullish on this stock.

It could potentially multiply invested money 12 to 13 times over the long term.

Tanushree will reveal details of this stock at her upcoming special event.

You can click here to sign-up. It's free.
------------------------------
It's one thing to read and see ministers talk about EV revolution.
But you know it's more than a fad when you start noticing them in places where you did not expect them in the first place.
While I had always been excited about this, it's been with a shade of skepticism when it comes to investing opportunities.
After all, we all have had bitter experiences in investing where we get carried away with themes that never played out as expected.
But this one could be different.
Yesterday, the Union Transport Minister Nitin Gadkari made a claim that India could turn out to be the lowest production center for Tesla cars..., even cheaper than China.
The only condition - Tesla has to 'make' them in India and not just 'assemble' them.
Tesla was recently rebuked and received a regulatory summon from Chinese authorities over public dissatisfaction with quality issues in its cars. It won't be surprising to see Elon Musk hunt for new manufacturing grounds.
As per recent reports, Tesla is already set to set up a manufacturing unit in Karnataka and launch EV cars in 2021.
A year ago, this must have sounded far-fetched.
Revealing Tomorrow: The Great Indian Wealth Project
But then the world has changed a lot since.
The entire ecosystem for electric vehicles has evolved in India. For example, India makes 80% of lithium-ion battery components locally.
Tata Motors is setting up charging infrastructure across the country for its all-electric SUV, Jaguar I-PACE, to be launched later this month.
Most importantly, global players are looking for manufacturing options beyond China in a post pandemic world. Cheaper costs, quality along with reliability, is the key to new alliances.
And this trend is not limited to the auto sector.
In the last decade, India has proved its mettle in the chemical sector too.
Investors who spotted this trend early and latched on to it made huge profits.
Will this decade be for auto as last decade was for chemicals?
EV revolution apart, I am quite hopeful of it.
You see, there is a confluence of multiple factors that might make this happen.
The most important of this is PLI (production linked incentive) scheme. This aims to bolster domestic manufacturing, promote exports, and increase India's share in global value chains.
--- Advertisement ---
How to Earn a Fortune in Gold, the Smart Way

Gold is on 'the verge of a decadal run' says Vijay Bhambwani, India's #1 Trader and Editor of Fast Profits Daily at Equitymaster.

He says gold has the potential to generate staggering gains in the coming years...And those who are betting on gold right now will hit the jackpot.

But wait.

While gold is an attractive investment destination, there's a very specific way to play this opportunity...

A way that ensures you rake in maximum profit and perhaps hit the jackpot...while minimizing potential pitfalls. Thankfully, Vijay - India's #1 Trader - can guide you step-by-step in the upcoming gold rush and help hit the jackpot just at the right time.

Sure, you don't want to be an average trader. That's not how you make a fortune.

Here's how you can get Vijay's guidance...
------------------------------
With Rs 1.45 trillion of funds earmarked, this scheme could be a big game changer for the domestic manufacturing industry.
But it will be auto and auto ancillary that are likely to be its biggest beneficiaries. Auto and auto products manufacturing alone accounts for around 40% share of the budget for PLI.
That was the macro picture.
Now, let me tell you about specific investing opportunities in the smallcap space ...
A niche smallcap market leader we recommended has entered a new venture in the battery and energy storage space. It will help expedite the electric vehicle revolution in India.
This company does not belong to either the auto or the auto ancillary spaces. Nonetheless, it could be a great proxy play on the increasing investment in the electric vehicle charging infrastructure.
And this is not just a speculative play on India's EV revolution.
In its conventional businesses, its products cater to multiple industries - agriculture, irrigation, housing, infrastructure, construction, telecom, and flexible packaging.
In fact, it has reported over 100% YoY growth in the operating profit in its latest results compared to the pre-covid phase.
Hidden Treasure subscribers can read the report here.
I believe there are more opportunities like this to make smallcap fortunes.
I'll write to you about more stock specific opportunities in the smallcap space.
Stay tuned...
Warm regards,



Richa Agarwal
Editor and Research Analyst, Hidden Treasure
PS: To know more about my best smallcap recommendations, join me at the Smallcap Fortunes Summit.
Recent Articles