A Pick and Shovel Investing Strategy to Ride the EV Megatrend Without Disrupting Your Portfolio
Mar 9, 2021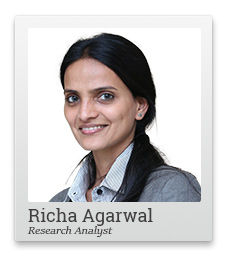 A few months ago, I took a premium Ola ride from the airport to my home.
I had time to kill. So I surfed the channels and videos on the screen placed at behind the front seat. An interview with Bhavish Aggarwal caught my eye.
This man needs no introduction.
He is known not just as the co-founder of Ola Cabs, but also as someone who turned down an over US$ 1 billion offer from SoftBank Group to maintain his control and independence.
You won't see his face flashing on the TV too often as he is media shy.
This was the first time I saw him talking on screen. It made an impression quite different from what I get by just reading another article about the difference Ola has made.
What stood out was his humility and lack of any pretensions. It's something that can be difficult to maintain when you achieve so much at the age of 30 something.
--- Advertisement ---
Equitymaster's 25th Anniversary Special Steal Our Premiums FREE Today

As we mark the 25th Anniversary milestone today, we're giving away premiums worth Rs 13,950 as FREE gifts...

PLUS - The first 500 to act are also eligible to claim a hardbound book (worth Rs 1,950) from our trading guru - Vijay Bhambwani as a bonus. Act NOW...

Hurry. Claim All Benefits Now
------------------------------
I do remember the underlying message of the interview. What he has done so far is just the beginning. There remains a great opportunity to scale up.
But I must say that I was positively surprised to come across a piece in Bloomberg this morning on his expansion plans.
Under his venture Ola Electric Mobility Pvt, he is working on a 500 acre expanse to build world's largest electric scooter plant.
The idea is way ahead of the conception stage. The first scooter is expected to be rolled out this June.
The plan is to introduce mass market, premium, and self-balancing versions. Mr. Aggarwal aims to compete with scooters selling at US$ 1,000. That's close to what my sister paid for her Honda Activa.
In the next 2 years, he aims for the first electric cars to be on Indian roads.
In my last piece, I spoke about the incentives that Mr. Gadkari had offered to woo Tesla and Elon Musk to manufacture, and not just assemble electric vehicles in India.
It's Our 25th Anniversary: Look What We Have for You...
Looks like the big disruptor Tesla and Musk have found their match in India.
And this could be a tough one to beat.
This is indeed a big development in the auto space. Also, a big disruption that conventional 2-wheeler auto OEMs should be prepared to deal with.
The impact of this will be seen beyond the auto space.
Rolling out these vehicles at a mass level will need an entire EV ecosystem.
The rise of EV is likely to bring huge investments and growth in batteries and storage systems, software, robotics, sensors that enable automation, and components that lower the weight of the vehicle while offering better functionalities.
There is going to be a lot of disruption amid the existing 2-wheeler and car makers. So what is the best way to play it?
I think following a pick and shovel strategy will be a good way to make money from this trend.
In this strategy, you don't buy the stock of the company making the final product.
--- Advertisement ---
[Watch Now] 3 Little-known Stocks We are Super Bullish On




Click Here to Watch Now
------------------------------
Instead, you buy a stock of a company which makes tools or services that an industry uses to produce the final product
In my last letter, I wrote to you about a smallcap company that has ventured into energy storage systems, that could give momentum to the electric mobility drive.
There is another company in the smallcap space that is investing in EV space and smart transport systems.
In 2017, this company acquired an entity that got orders from the government to supply components for electric vehicles. Overtime, its investment in the space has only gone up.
This firm designs products and offers technology that will be an integral part of electric vehicles.
It enables higher automation in vehicles. As the numbers of EVs increase, so will its content per vehicle. Besides, the company also expects premium products to lead to better margins.
As I write this, the stock is 'just' within the Buy zone. Hidden Treasure subscribers can access the recommendation here.
For more such interesting opportunities in the smallcap space, stay tuned.
Warm regards,



Richa Agarwal
Editor and Research Analyst, Hidden Treasure
PS: To know more about exciting profit opportunities like this, join me at the Smallcap Fortunes Summit on Monday.
Recent Articles