How Much Will Global Markets Suffer from Corona Crash?
Mar 20, 2020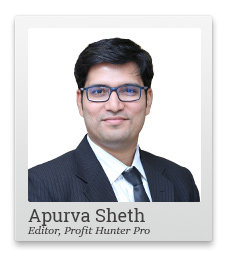 Do you want to know when will the carnage end?
Are you fed up of seeing the markets crash daily?
How long before your portfolio stops bleeding daily?
If the answer to all the above questions is yes then read on....
Coronavirus which originated in Wuhan city of China is spreading across the globe. The death toll outside China is increasing. Hundreds of people are dead in Italy and the virus is showing no signs of stopping.
It seems that world markets are factoring in an end of the world scenario the way they are falling for last few days.
I don't know how the virus will impact our lives or the economy but these are the possibilities I can foresee at two extremes.
Everything becomes normal in a few months and its business as usual.
The virus affects most of the world's population and we face a high chance of an apocalypse.
In the first case, the economy suffers a major setback but we are back on our feet. The world will still need products and services. Some businesses will die while others flourish in the new environment.
--- Advertisement ---
FREE Event on Equitymaster's New Project

On May 17, we are holding a FREE event to reveal Equitymaster's Great Indian Wealth Project.

At this event, we'll reveal the details of your first stock for a potential Rs 7 crore in long-term wealth.

Seats for this event are filling up fast.

Since there are limited seats, we urge you to register at the earliest.

Click here for free sign-up
------------------------------
In the second case, the economy goes for a toss. The world fights for survival daily. All your wealth is useless as the only thing that matters is putting food on the table for your family. The only thing you'll need is canned food and a gun.
I know such binary approach isn't the right way to think. The answer to our current problems probably lies somewhere in the middle of these two possibilities.
But it seems that markets across the world are behaving as if the end of the world is near.
I am an optimist and would like to go with the first option which means business would return to normalcy sooner or later.
So, you must buy stocks and invest for your future.
Even if the world is about to come to an end all your wealth will be worthless. So just buy enough food and invest the rest. So, in both the cases you must invest for your future.
FREE Event: The Great Indian Wealth Project
Now global markets are in panic mode and bottom is nowhere in sight. For most of us 2008 is the only precedent which was like the current fall.
Today, I am sharing a unique way to measure how we are currently placed with respect to the fall in 2008.
In the world of trading, perception often swings from flawless to hopeless. The 200-day simple moving average (SMA) is a tool to gauge the general perception of markets. If prices are trading above 200 day SMA then the market is bullish. If they are trading below it then market is bearish.
The relationship between 200 SMA and price is like a dog tied from a leash. The dog can go only so far as the length of the leash. Same with price. It can stretch far above or below the 200 SMA but it eventually moves closer to the average.
How Far Global Markets Can Stretch
Indices
Last Low Price
200 Day Simple Moving Average (SMA)
% difference Between Last Low Price and 200 SMA
Farthest % Price has ever dropped below 200 SMA [4]
[1]
[2]
[3]
Dow Jones
18,917
27,122
-30.25
-34.76
Frankfurt Dax
8,400
12,530
-32.96
-38.14
FTSE 100
5,006
7,277
-31.21
-34.26
Hang Seng
22,167
27,044
-18.03
-52.52
NIFTY
7,833
11,590
-32.42
-51.16
Nikkei 225
16,698
22,059
-24.3
-45.76
Paris CAC 40
3,726
5,636
-33.88
-35.72
S&P500
2,281
3,043
-25.06
-39.46
Shanghai Composite
2,729
2,943
-7.27
-50.3
The above table shows last low price [1] of global indices along with their respective 200 SMA [2]. We measure the % difference between the last low price and 200 SMA [3] to see where the markets stand right now. We can also get a perspective by seeing how far prices have ever dropped below their respective 200 SMA [4].
The last time prices were stretched more than now was during financial crisis in 2008.
All the European indices like Dax, FTSE and CAC are almost stretched from their respective 200 SMA as much as they were in 2008. Dow Jones is also near the 2008 levels.
Asian indices like Hang Seng, Nifty, Nikkei etc. are still not stretched as much as they were in 2008.
There isn't a rule which says that an index can stretch only to a certain number below the 200 SMA. But looking at what the markets have done in the past it seems that bottom may be closer for American and European indices than it is for Asian indices.
What does this mean for your investments?
This suggests that though the developed markets may be closer to their bottom but it may not necessarily be the case for Indian markets.
One should be nimble footed and buy in a staggered manner since one could get the benefit of buying at better prices.
Warm regards,

Apurva Sheth
Editor, Breakout Profits
Equitymaster Agora Research Private Limited (Research Analyst)
PS: The market is increasingly fearful, and you must gird your loins at this time and be greedy. It is not easy - but for the sake of your wealth it is important. Just start with Richa's highest conviction small cap stock and take it from there. You can get it here.
Recent Articles