My Money-Making Mantra in These Times: Focus on Probabilities and Not Possibilities
Apr 6, 2020
'Rahul, please spare me this Rambo attitude. Can you for once take this seriously and do as I tell you.'
That was my wife trying to make me see reason.
I was returning home after running a few errands. She wanted me to head straight to the washroom and take a shower. Why? Well, we are living in the times of the deadly coronavirus after all.
I refused to do so.
I had already taken a shower a couple of hours back. Besides, I had taken all the precautions against the virus while stepping out of house and coming back in. I was in no mood to go into the shower again.
'I know you have taken all the precautions, Rahul. However, this is not just about you. We have kids and senior citizens also staying here. And you would do everything possible to keep them out of harm's way, wouldn't you?', she shot back.
--- Advertisement ---
We are Bullish on These 3 Little-known Stocks

Our research has uncovered 3 tiny stocks.

You won't hear about these stocks from the mainstream media or your stock broker.

They generally ignore such small size companies.

But our research says, these 3 little-known stocks are set for a massive rally over the coming months and years.

They can potentially offer solid double and triple digit gains to investors.

So, if you are an investor looking to buy good stocks to invest in...when the markets are at all-time high...

Then you must seriously consider these 3 stocks.

You can get the details of these 3 stocks at our free online summit.

We would recommend you to sign-up at the earliest. Because we have limited FREE seats and they are filling up fast.

Click here to sign-up instantly. It's free.
------------------------------
I guess she was right after all.
There was no big upside for me for not taking the shower again. At the most, it would have saved me a few minutes of my time.
But the downside was almost catastrophic. There was a possibility, no matter how small, that the virus has attached itself to me when I was out. Thus, by not taking a shower, I was exposing my family to a huge risk from this deadly virus.
It was only later that I realised why I made this error of judgement.
I confused possibility with probability. The probability of me catching the infection was indeed very small. And I was basing my decision of not taking a shower based on this.
However, it was entirely possible that I could catch the infection. The possibility was very low but it was a possibility nonetheless with some disastrous consequences.
Well, this is what happens when you start using investing models to your everyday problems. It took my wife's coaxing to make me see the light.
In investing too, people get utterly confused between probability and possibility. However, unlike in real life, obsessing too much on possibility is what gets you into trouble here.
Anything is possible in investing. The world can go to a war, taking stocks all the way down to zero. Or a meteorite could hit earth and reduce everything to a rubble. How about something like the current lockdown lasting for a few months and the economy taking years to recover?
Each of these is a possible event. However, focusing on every possible event in investing is often a recipe for disaster.
Take this friend of mine for example. He was so devastated by the 2008 financial crisis that he sold all his stocks and vowed never to invest in the market again. He thought that there's a possibility that we are entering a very long recession and therefore, it is better to have a lot of cash in the bank than to remain invested in stocks.
Well, what a mistake it turned out to be. Had he looked at the market through the prism of probability, he would have realised that such bear markets usually don't last long. Sooner or later, markets do recover and go on to make new highs.
The market recovered within a year of the Indian stock market hitting a low in 2009 and most of the losses were recouped. In fact, it went up almost 5-fold over the next 10 years or so.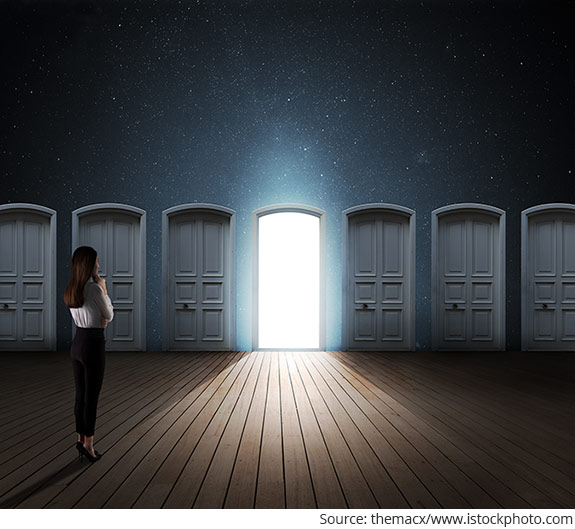 In conclusion, he viewed the situation using the lens of possibility. However, probability is what would have served him much better.
I see an similar situation today. Lot of people seem spooked by the coronavirus and believe the world is heading to hell in a hand basket. Of course, this is a possibility. But the one with a very low probability and worth ignoring completely.
Focusing on probability instead of possibility will make you realise this is one of the best times in years to start investing money into stocks aggressively.
Of course, there is a downside in the form of stocks falling further. However, the potential upside is far too attractive for you to miss this opportunity.
Therefore, get off the high horse of possibilities. Accept that there will always be possibilities we can do nothing about and that are best pushed under the carpet.
Focus instead on the probabilities. Figure out when it is good to take a bigger exposure to stocks and when it is good to sell and head for the exits.
In other words, follow a strategy that has given market beating returns historically and is likely to do so in the future as well.
Good Investing,



Rahul Shah
Editor, Profit Hunter
Equitymaster Agora Research Private Limited (Research Analyst)
PS: A single stock can potentially make one Rs 1 crore or more in the long term. Find out more...
Recent Articles