These Dividend Stocks Could Boost Your Returns Better Than You Can Imagine
May 7, 2019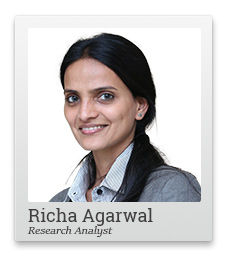 Ignore the noise... Focus on the long-term returns.
I have been urging you to follow this in almost all my letters, sounding like a broken record.
But what if you need some income every year, apart from an expected princely gain after 3 to 5 years?
That's doable too.
The richest man in human history has vouched for it.
John D. Rockfeller, founder of Standard Oil Co., later broken down into multiple oil companies including Chevron and Exxon Mobil Corp, has said...
'I have ways of making money that you know nothing of'
As per experts, the secret ways he was referring to were dividends.
'Do you know the only thing that gives me pleasure? It's to see my dividends coming in.'
And we need not look outside for the effectiveness of dividends.
Here is an in-house example...
When we recommended Page Industries in 2009, the dividend yield on the stock was 3.2% (dividend per share of Rs 10 and recommendation price of Rs 305).
Now dividend was not our investing rationale. We were interested in the long-term potential of the company.
And the stock more than met the expectations with over 7,100% returns.
But here is another interesting point that often gets missed.
The total dividends per share since the recommendation stand at Rs 596.
That's a 195% gain on the recommendation price itself...just from dividends which we were not counting on.
Now that's what I call having your cake and eating it too.
Dividends not just offer regular income. When reinvested in well-run businesses, they can boost long term investing returns with the magic of compounding.
And here's the most important thing....
While earnings can be manipulated, healthy and consistent dividends reflect high quality of earnings. Further, they reflect management's intention to share the profits with minority shareholders.
Someone has rightly said: Earnings may be human, but dividends are divine.
However, dividend investing as a strategy is not as simple as it sounds.
A 4% dividend yield (dividend per stock price) in a highly indebted company will only make you poorer when the company's earning potential is highly doubtful and the stock itself is doomed to lose value.
You must assess if the high dividend payments are sustainable.
The key is to bet on bargain stocks with solid fundamentals that are led by competent and ethical managements, and offer healthy dividends too.
Post the correction in the small cap space and ahead of election results, there are quite a few potential wealth compounders with mouthwatering dividend yields. And these could add to your regular income without you needing to sell your stocks.
Do watch out for my report - Steady Income Small Caps - due for release this week, to catch hold of these stocks.
Warm regards,



Richa Agarwal
Editor and Research Analyst, Hidden Treasure
PS: Dear reader, I strongly urge you to download and read - Rebirth of India: The First Step to the Biggest Investment Opportunity of Your Lifetime. It has the potential to dramatically change your life for the better. When you download it, you will automatically get a seat at the Rebirth of India MEGA SUMMIT where Tanushree will reveal full details about the Rebirth of India.