Of India's 20 Trillion Stimulus Package and the Swoosh Index for a Swoosh Recovery
May 13, 2020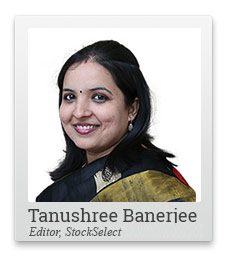 It's neither going to be V, U, W nor L, they say.
India's economic recovery patten is predicted to be unique. Economists have coined the term 'Swoosh recovery' for India.
Yes, it refers to the logo of the global sportswear company, Nike. It implies that India's post Covid-19 economic recovery could be sharp uptick.
Now that reminds me of the Swoosh index.
Back in the mid-1990s, Jardine Fleming Securities (now part of JP Morgan Chase) came up with the Swoosh Index. It was a theory that suggested the rationale for Nike's geographic selection of factories.
It claimed that once Nike selects a country for its newest factory site, economic growth, rising stock markets, and other foreign companies follow.
In fact, it also claimed that Nike's entry into a country is a clear signal of the country's manufacturing prowess over the next few decades.
That Nike set up factories in Japan in 1960s, went to South Korea and Taiwan in 1970s, followed that up with China and Indonesia in 1980s and finally went to Vietnam in 2000s, proves the point.
The reason I am referring to the Swoosh index is because Nike's exposure to India is currently abysmally low.
But the company has expressed desire to move out of Vietnam and has already moved a lot of its capacity from China.
Therefore, for India to show any signs of a Swoosh recovery, hopping on to the Swoosh index is a must.
--- Advertisement ---
Here's an urgent profit opportunity from us that no mainstream media is revealing...

The #1 Stock for 2021.

...An innovative stock with the industry giants chasing it for its technology to touch millions and millions of people every day.

It serves several clients across the globe, but what got me is this...

The stock is leaving all its competitors behind despite the COVID crash, and now the price has already started to move.

There's actually one more reason why this stock could take off and make its early investors rich.

It's revealed here in this note with transparency.
------------------------------
And there lies the importance of the Rs 20 trillion Covid-19 recovery stimulus package announced yesterday by Prime Minister Modi.
Unlike the previous stimulus packages, this one is no longer a tiny fraction of India's GDP.
At about 10.2%, its among the biggest stimulus packages announced over the past few months by governments all around the world.
Will India's Stimulus Stoke the Swoosh Index?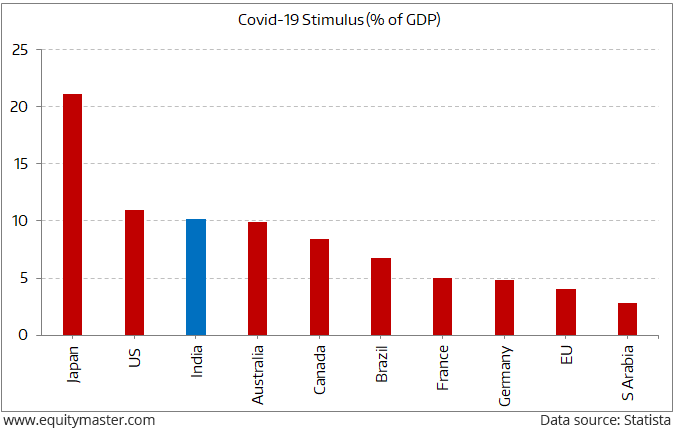 Executing the package, keeping India's long-term economic interests in mind, will be key.
It's also a fact that India's importance in the global supply chain has never looked better. PM Modi himself referred to that.
Therefore, utilising the stimulus package to tighten India's presence in the global supply chain will be the fastest way to move up the Swoosh index. Any delay or disregard would cost India dearly.
--- Advertisement ---
Going Live on 30th September 6pm To Answer A Burning Question

Economies across the globe have collapsed.

However, despite all the weak economic data, the stock markets have rallied.

But how sustainable is this rally?

The burning question of the hour is

"Where are the Stock Markets Headed?"

And that is exactly where our upcoming live and exclusive free webinar will help you.

Join Nilesh Shetty, Associate Fund Manager, Equity Funds and I.V. Subramaniam, Director, Quantum AMC LIVE as they address your most pressing concerns...and try and fulfill your need for the next big investment opportunity.

If you are a serious investor, you cannot afford to miss this opportunity.

Register FREE for this upcoming webinar in 1-click
[Yes! I want to attend this Exclusive Webinar]

Yes, also send me your financial planning newsletter, Quantum Direct, free of charge.

Date: 30th Sept. | Time: 6pm | Venue: Your Computer
------------------------------
True that Apple, Samsung and several smartphone manufacturers are already considering an expansion of their Indian capacities.
But the land, labour, liquidity, and legal reforms cannot remain on paper if the Make in India dreams are to be realised.
I expect to gather more cues about India's prospects on the Swoosh index over coming months.
Watch this space as I track these Rebirth of India megatrends closely.
Also read this editorial to know more about the Rebirth of India stocks which can help you create wealth.
Warm regards,

Tanushree Banerjee
Editor, StockSelect
Equitymaster Agora Research Private Limited (Research Analyst)
PS: Did you miss Tanushree's Mega Summit - One Stock Crorepati? Access the summit as well as details of the one stock here...
Recent Articles