What Does the Rs 20 Trillion Stimulus Package Mean for Small Cap Stocks?
May 14, 2020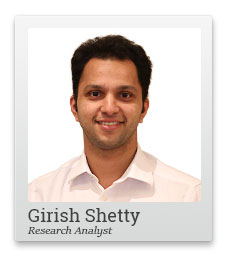 A message popped up on one of my whatsapp groups on Tuesday afternoon. It said PM Modi will address the nation at 8 p.m.
Everyone was worried. They thought of a further extension of a lockdown. But no one expected what was to follow at 8 p.m.
As I tuned in with my family, a huge surprise was in store. A 20 lakh crore package. I certainly did not expect this. Talks of a stimulus were doing the rounds. But the size of the package took everyone by surprise.
The finance minister laid out few details of the package yesterday. A lot of it was focused on making life easy for Micro, Small and Medium Enterprises (MSMEs). Apart from this relief measures were also provided for real estate, NBFCs, infrastructure and power sectors.
Some tax relief measures were also announced to enable more money in the hands of the common taxpayer.
The debate will now go on about if this relief package is sufficient or appropriate during this crisis. The answer will be clear only in hindsight.
What does it mean for the Indian stock market?
Will this relief package be the magic pill that will take the stock markets higher, especially the battered smallcap stocks?
Or will this relief package announcement lead to a short-term rally that will fizzle out sooner rather than later?
What should you do in the current situation, dear reader?
--- Advertisement ---
FREE Event on Equitymaster's New Project

On May 17, we are holding a FREE event to reveal Equitymaster's Great Indian Wealth Project.

At this event, we'll reveal the details of your first stock for a potential Rs 7 crore in long-term wealth.

Seats for this event are filling up fast.

Since there are limited seats, we urge you to register at the earliest.

Click here for free sign-up
------------------------------
I would suggest this...
Imagine there is no relief package for the business you're interested in investing in. Will the business you're looking at survive?
What if this coronavirus impact continues for 6 months to 1 year? Will your business sustain without any sales for a year? Does it have enough cash to pay its employees for a year without any sales?
Once the lockdown is lifted and normalcy resumes, will the business function as normal? In a post Covid world, a lot of businesses might change forever. Some of them might find it difficult to recover from this change to the new normal.
That is how we are looking at smallcaps. My colleague Richa recently spoke about a company with a strong brand we've recently recommended to our subscribers. This company sells an essential item that will have a demand irrespective of the crisis.
Discover Now: One Stock for Potentially Life-changing Gains
Similarly, our focus recently has been on essential businesses that will survive no matter how long the lockdown extends.
Once we are out of this crisis, the survivors will be stronger. A lot of competitors of these survivors will get damaged in a way that will take long to recover.
The relief package recently announced will be an added benefit.
But that is something we are not depending on when picking small cap stocks.
Our focus will be to pick the right business from the right sector in the current scenario. If we get it right, the wealth creation opportunity in the small cap space will be huge.
Warm regards,



Girish Shetty
Research Analyst, Hidden Treasure
Equitymaster Agora Research Private Limited (Research Analyst)
PS: Read about Richa's #1 stock pick for 2020 here.
Recent Articles