Paytm IPO: Will it Deliver Profits?
Jun 10, 2021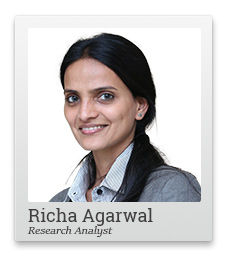 Two very interesting trends have unfolded in the recent years in India.
First, the startup culture. The growth in India's unicorn club is something to marvel at.
Thanks to cheap money, rising aspirations, internet penetration, and a promising demographics, the stories of humble startups and ideas becoming billion dollar empires are ubiquitous now.
The power and potential of these ideas can hardly be debated. They are a part of our lives now.
The second is the rise of retail of investors.
The numbers of demat accounts have surged. Retail investors are now a force to reckon with, with 45% share in trading volumes.
The post pandemic market rally been a big driving factor for this boom. In a market like India, this could just be the beginning of a big megatrend.
These two trends are about to intersect.
Thanks to a bull market, some of these loss making mobile and internet based business empires, are planning to go public.
First, it was Zomato.
The next to announce an IPO is Paytm.
--- Advertisement ---
The Hidden Opportunity in EV Stocks No One Knows About

With today's fast-changing technology and concern about the environment, the popularity of electric vehicles (EVs) has been on the rise.

Most investors go the usual route of investing in large companies and waiting to rake in profits.

We believe that's not the best approach.

In fact, our research has uncovered a hidden way to make potentially windfall gains from this EV opportunity.

Interested to know more? You can get all details by clicking the link below:

Equitymaster's Latest Research Project - Details
------------------------------
It's being touted as India's most valuable startup. The capital raising is expected to be about US$3 bn.
At this valuation, it will command a marketcap of US$25 bn. It will rank higher than many of the Sensex companies.
The year 2016, when high value currency was declared no more a legal tender, and ATMs were running dry, Paytm saw its fortunes take off.
It became a household name, with many active downloads. The term 'Paytm' became for payments what 'Google' is to internet search.
As mobile payments have become a norm, the payment space looks flooded now - Google pay, phone pe, WhatsApp payment, Facebook, Amazon, and UPI.
Paytm still managed to climb to the top spot in India's mobile payments market.
And yet, maintaining its market share is a constant struggle.
Its streak of losses continues year after year. In the last financial year, its revenue fell about 10% to Rs 32 bn. The losses stood at Rs 17 bn - a loss margin of 53%.
And at this rate, it's anyone guess when it will make profits, if at all.
Welcome to the world of internet based disruptive models - Zomato, Paytm, Policybazaar, Delhivery, and Pharmeasy.
These are the inspiring startups that are planning to go public this year.
They share the same story - rising internet penetration, scalable models, cultural changes, convenience, and consumer delight.
And last but not least - bleeding financials.
FREE Event: Discover Your First Stock for a Potential Rs 7 Crore in Long-term Wealth
I'm a big admirer of these companies as a consumer.
However, looking at them through an investor's lens, I'm skeptical.
These successful disruptors aren't anti-fragile themselves.
In a world of cheap money and deep pocketed private investors willing to burn cash on promising ideas, they are facing brutal competition.
Their only chance of survival is their ability to raise more money. Hence the IPOs.
The winners in this battle will be few. The profitable entities will be even fewer.
And it may not be the one that's going public this year. It may not be the one you plan to bet on.
The startups that are doing well don't need public funds anyway.
Here's is Mr Nitin Kamath, the founder of Zerodha, on why Zerodha won't be going public:
'We have no plan for an IPO as such. We haven't really raised outside money. There is no need to raise capital to grow. The edge we have is how nimble we are'.
Zerodha is barely a decade old. Yet its already profitable. It's truly a unique startup.
The rest have relied on external funds. Even after years and growth, they are still burning cash.
Most of these names have been backed by private capital and savvy investors, who have offered billions to give them the scale.
And it's the perfect payback time for these private investors.
--- Advertisement ---
What CNBC Won't Tell You...


The next 10 years would be a golden period for Indian investors...

The "Big Bull" Rakesh Jhunjhunwala claims it could be one of the largest stock market bull runs in India ever...

And veteran investor Raamdeo Agarwal says the S&P BSE Sensex could even reach 200,000 points in the next 10 years... All thanks to these...

Highly Powerful Wealth-Building Mega-Trends
------------------------------
Amid the market rally, IPOs will give them the much awaited exit at a good valuation. It makes these loss making startups a profitable deal for them.
What is the probability that you, with almost no insight into these complex business models, will get a favorable deal?
I am not talking about listing gains and what's happening in the grey market or speculative run-ups till the time market sentiments remain bullish.
That's not what I count under investing.
Not that these speculations have paid off well in any case.
Here's how some of the internet and mobile based IPOs have performed since listing, in India and abroad.
| | Change in price since listing (%) | Benchmark index gains (%) |
| --- | --- | --- |
| Matrimony.com | 4% | 62% |
| Easy Trip Planners | 81% | 5% |
| Doordash | -28% | 14% |
| Airbnb | 2% | 14% |
| Uber | 20% | 50% |
| Makemytrip | 8% | 23% |
Data Source: Ace Equity, Yahoo Finance
In most cases, the returns have been underwhelming, and below the benchmark index returns.
So here's what I think.
Investing in a company is like owning a piece of business.
And a loss-making business with no clear road to profits isn't one I would recommend.
And certainly not at the time of its IPO.
'It's almost a mathematical impossibility to imagine that out of the thousands of things on sale on a given day, the most attractively priced is the one being sold by a knowledgeable seller (company insiders) to a less-knowledgeable buyer (investors)'. - Warren Buffett.
If any of these loss making companies with upcoming IPOs comes closer to profitability, I believe there will be a better time in future to own them rather than at the time of IPO.
In the meantime, I'll focus on companies with proven business models and managements, where profits and cash flow generation is a norm, and not a distant dream.
I'm currently working on a smallcap company that has been in existence for decades.
It's fundamentally strong and caters to essential sectors of the economy.
I'll be sharing more on this stock in my upcoming editorials.
Stay tuned...
Warm regards,



Richa Agarwal
Editor and Research Analyst, Hidden Treasure
Recent Articles