8 out of 10 Market Beating Strategies Are Fake. Are You Using the Right One?
Jun 15, 2020
If there was any Copernican moment in the field of finance recently, I think it was this one.
You see, Nicolaus Copernicus fundamentally changed our understanding of the world.
Before he burst on to the scene in the 16th century, it was believed the earth was the centre of our universe. The sun and the other planets merely played a supporting role by revolving around the earth.
Copernicus turned this view on its head.
He proposed a new model. One which had sun at the centre and all the other planets moving in uniform motion around it.
--- Advertisement ---
Here's an urgent profit opportunity from us that no mainstream media is revealing...

The #1 Stock for 2021.

...An innovative stock with the industry giants chasing it for its technology to touch millions and millions of people every day.

It serves several clients across the globe, but what got me is this...

The stock is leaving all its competitors behind despite the COVID crash, and now the price has already started to move.

There's actually one more reason why this stock could take off and make its early investors rich.

It's revealed here in this note with transparency.
------------------------------
Needless to say Copernicus faced stiff resistance in getting his model accepted. The earth-centric model of the universe was far too entrenched in the people's psyche. Replacing it with a new one was going to be a herculean task.
However, as the sun-centric model started explaining the celestial phenomena more accurately than its predecessor, people started warming up to the new model.
Slowly and steadily, the sun-centric model became the dominant model of the day. It's how we see our solar system today.
There was an attempt to cause a similar paradigm shift in the world of finance about three years back. Three gentlemen collaborated on a paper that destroyed the pervasive myth of the day.
They argued that almost 85% of the market beating strategies highlighted by various academicians and asset managers over the years, were nothing but hot air.
--- Advertisement ---
Going Live on 30th September 6pm To Answer A Burning Question

Economies across the globe have collapsed.

However, despite all the weak economic data, the stock markets have rallied.

But how sustainable is this rally?

The burning question of the hour is

"Where are the Stock Markets Headed?"

And that is exactly where our upcoming live and exclusive free webinar will help you.

Join Nilesh Shetty, Associate Fund Manager, Equity Funds and I.V. Subramaniam, Director, Quantum AMC LIVE as they address your most pressing concerns...and try and fulfill your need for the next big investment opportunity.

If you are a serious investor, you cannot afford to miss this opportunity.

Register FREE for this upcoming webinar in 1-click
[Yes! I want to attend this Exclusive Webinar]

Yes, also send me your financial planning newsletter, Quantum Direct, free of charge.

Date: 30th Sept. | Time: 6pm | Venue: Your Computer
------------------------------
Put differently, it was already known that beating the market is a very difficult exercise. What this paper did was raise the bar many times higher.
Their key takeaway was this: Most of the market beating strategies have a very substantial component of small caps and penny stocks in them.
Due to the illiquid nature of these stocks, these strategies cannot be replicated as effectively in real life as in academic studies.
Therefore, once you reduce the influence of these stocks to what is possible in the real world out there, more than 8 out of 10 market beating strategies identified over the years, fall flat in the face.
In other words, if you consider only the sufficiently liquid stocks, only 15% of the huge 447 strategies they analysed, were able to earn market beating returns.
More than 8 out of 10 anomalies identified by research papers are impossible to implement in the real world.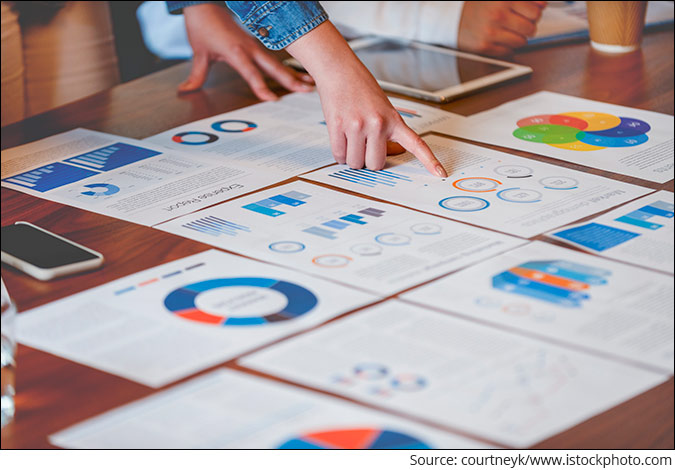 This is easily the strongest and the most cogent case anyone has made for investing in index funds and give up trying to beat the benchmark index.
However, it is not all dark and gloomy in this new world.
The paper does admit that the tried and tested factors like value investing did hold themselves well to scrutiny.
Yes, that's correct. Value investing continues to pack a mean punch.
UNLOCKED: Up to 3x More Gains During the Corona Crisis...
The weapons of value investing may have changed from price-to-book value to price-to-earnings or enterprise multiples.
But a dyed-in-the-wool value investor still has a great shot at slaying the benchmark index. Ditto for other well-known strategies like momentum and buying quality at a reasonable price.
But if someone is trying to sell you a strategy that sounds different from the ones mentioned above and is flaunting a solid back test that goes back many years, don't take him at face value.
There is a strong chance the study is rigged and is just another ploy to make money at your expense.
A fancy PhD degree and a robust algorithm is no guarantee that the strategy has strong legs. Like in most other areas of life, simple is more rewarding than complex in the world of investing too.
Good Investing,



Rahul Shah
Editor, Profit Hunter
Equitymaster Agora Research Private Limited (Research Analyst)
PS: Dear Profit Hunter reader, get Vijay Bhambwani's #1 trading recommendation of 2020 here...
Recent Articles