These Videos Will Increase Your Trading Lifespan and Profits
Jun 19, 2020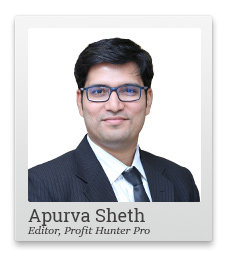 Indian stock markets made a stellar move yesterday after chopping around for a few days. Nifty managed to end the session above 10,000 levels and ended with gains of 210 points.
But the highlight of the session was the participation of the broader market. Out of the total 2,118 stocks that traded on the NSE, 1,358 stocks ended in the green.
We haven't seen such kind of market breadth in several weeks.
Retail investors are happy with the participation of broader market. This will help people who have recently opened demat accounts and started trading.
Economic Times reported that 1.2 million new demat accounts were opened in the month of March and April during the lockdown.
This is a record jump considering that 4.2 million new demat accounts were opened in the 11 months between April 2019 and February 2020.
Out of these 1.2 million new accounts, nearly 3 lakh accounts were opened with Zerodha, which is a discount broker popular among traders.
Most people are drawn to trading because of the availability of free time during the lockdown. It doesn't take much of an effort to enter the markets.
But it would take hell of an effort to survive and more importantly, to profit from the market.
Advertisement
India's Next War
Recently, both China and Pakistan have started amping up tensions at the border.

So, now India faces a possible 2-front war scenario.

And this calls for a heavy deployment of future-ready and highly advanced weapons at our borders.

We are talking next generation tanks, guns and even high-tech equipment like drones.

Now unlike in the past where all this money was spent with foreign companies, now, it's being redirected to Indian companies.

For a few Indian defence companies...this is a mega growth opportunity.

And for investors... it's a rare opportunity to make potentially huge gains as select defence companies see their growth, and therefore stock prices, potentially shoot up.

To learn everything about this new, and huge, opportunity, Click Here to join Equitymaster's Explosive Profits Summit.

At this exclusive summit, you will also get to access details of what we call our #1 defence stock pick.

It's a potential 10x opportunity in the long term.
If you are one of those new to trading then you must know that nearly 90% of traders do not survive more than a year after they start trading.
That's probably the reason why 75% of the total demat accounts are inactive. (No activity for a year.)
One of the reasons why most traders perish in the first year itself is that they don't take much effort to learn the art of trading.
At Equitymaster, one of my goals has been to help our readers become the best traders they can be.
As a part of this mission, I have directly interacted with hundreds of traders through our investor conferences and over emails.
I have noticed a common thread among those who have just started trading.
First, they don't know where and how to look for trades.
Some start with following tips from friends, brokers or media houses. Eventually, they realise none of it works and they need a method of their own.
I have always recommended to focus on price action over anything else. There's a reason why traders say 'Bhav Bhagvan Che' - Price is God.
#1 Small-Cap Stock: Biggest Opportunity in the Indian FMCG Market
Second, when they begin focusing on price, they don't know what to look at.
Do they look at candlesticks or bar charts? Do they look at daily or weekly charts?
You need a proper system in place, depending on the kind of trader you are, before you start picking trades yourselves.
A swing trader would use different charts than a positional or day trader. How do you select the charts that suits you?
If you don't have answers to any of these questions, don't worry. I have shared some of my secrets of trading in a couple of videos on YouTube.
Viewers are already loving them. A total of 5,000 viewers have already benefitted from it.
In the first video, I talk about the process that swing traders must follow. Swing trading is where you hold stocks for 3-20 days with profit objective of 6-20%.
On the other hand, intraday trading is relatively difficult and complicated.
In my second video, I talk about a way to simplify it with the use of three charts.
I have also recorded another video today where I show the screens and the indicators that I recommend using while day trading.
If you want to watch more videos like these, just sign up to our free newsletter the Fast Profits Daily. You will receive a new video every weekday.
Don't miss it. Many traders have benefitted from our videos on trading. I am sure it will help you too.
Warm regards,

Apurva Sheth
Senior Research Analyst, Fast Profits Report
Equitymaster Agora Research Private Limited (Research Analyst)
PS: Tanushree Banerjee, our expert on safe-stock investing, has identified a Crorepati stock. Get the details here.
Recent Articles