Is It Time for Caution in the Stock Market?
Jul 9, 2020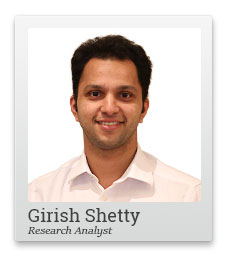 Try searching this online - Top unsolved mysteries in the world?
Most likely you'll find the Bermuda triangle, UFO's, how did life on earth start etc.
But there's one unsolved mystery you'll rarely find online or being talked about much...
How to find the end of a bull or bear market?
Like the world's major unsolved mysteries, no one has been able to crack the market.
Despite powerful computers, loads of data available, hardly anyone has been able to crack the market cycle.
The market does provide hints...but only if we keep our eyes and ears open.
There's one common trait seen in the end of all past bull markets i.e. stocks going up regardless of fundamentals.
You will see shares of loss making firms also going up 10-20% every day. Companies with questionable corporate governance will see their stock prices hit lifetime highs.
Take the current Indian share market for example. Is it trying to tell us something?
Let's take MTNL for example..
As I write this, the MTNL share price is up nearly 100% since its low on March 24, 2020.
--- Advertisement ---
Smallcaps have been very volatile in recent days.

The amateur investor is probably scared...and thinking of dumping smallcaps.

But if you're a seasoned, long-term player, you know that moments like these are great buying windows.

In fact, the recent correction has opened a rare buying window in Richa Agarwal's 3 'Dark Horse' Stocks.

Watch This Free Video for More Details
------------------------------
I was astonished when I looked at this price rise. Surely, there has to be some fundamental reason behind this, I thought.
I checked but couldn't find any.
In fact, MTNL has been consistently making losses since a decade. The fundamentals haven't changed.
But the stock market doesn't care right now.
When retail investors are lured into stocks like these, it is a sign. We saw this in the 2000 and 2007 bull runs as well. Stocks going up 10-20% daily without any rhyme or reason.
Is history about to repeat itself? And what should investors do in such a situation?
FREE Stock Screener: Find India's Most Exciting Smallcap Stocks
I wrote to you in my previous editorial that taking extreme positions in any market might not be sensible.
I'll tell you how we are trying to navigate the market now for our Hidden Treasure subscribers.
First and foremost, we've filtered out stocks with weak fundamentals be it in their business models or corporate governance issues.
Also, with the uncertainty around Covid-19, our main focus has been on businesses catering to essential needs.
I wrote to you last week about two food and agri stocks we've picked recently. These have done well and are likely to do well in the future.
--- Advertisement ---
What CNBC Won't Tell You...


The next 10 years would be a golden period for Indian investors...

The "Big Bull" Rakesh Jhunjhunwala claims it could be one of the largest stock market bull runs in India ever...

And veteran investor Raamdeo Agarwal says the S&P BSE Sensex could even reach 200,000 points in the next 10 years... All thanks to these...

Highly Powerful Wealth-Building Mega-Trends
------------------------------
Another thing we're trying to do is weed out the bad stocks. We've shortlisted a few stocks where our thesis hasn't worked as expected.
The current market rally gives us the chance to get rid of these businesses, which most likely won't recover. Subscribers should watch out for our update.
For you too, dear reader, now might be the best time to get rid of weak stocks in your portfolio.
If you've bought fundamentally strong stocks, you need not worry about where the market is headed next. Yes, there might be temporary corrections in your stocks too if there is a market crash.
But as my colleague Richa wrote to you recently, if you pick the good ones, they most likely will bounce back.
You would do well to focus on your stocks right now. As long as humans are alive, predicting bull and bear markets will remain an unsolved mystery.
Warm regards,



Girish Shetty
Research Analyst, Hidden Treasure
Equitymaster Agora Research Private Limited (Research Analyst)
PS: Join India's #1 trader, Vijay Bhambwani, tomorrow at the Instant Income Summit, online at 5 pm. Vijay will show you how to make thousands of rupees in steady monthly income. Register for free here...
Recent Articles