Should You Be an Aggressive or Conservative Investor (In This Market)?
Jul 12, 2018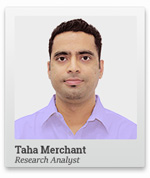 I know this can be a confusing decision for you - or anyone - to make as an investor. Especially in a market as rocky as the one we're in right now...
You'd obviously like to be whatever makes you the most money over the course of time, right?
So, which would lead to that?
Let's look for some cues...
What kind of an investor do you think Warren Buffett is?
Is he an aggressive investor or a conservative one?
Well, if you answered conservative, how about the fact that he is not afraid to risk as much as 25% of his net worth on a single stock?
Yes, that's right. When he first bought American Express, he absolutely backed up the truck on it. In fact, American Express is not an isolated case.
Every so often, when he invests in a company, he invests big.
And sometimes he does that in an environment of extreme fear, the kind that paralyses even the most experienced investors.
--- Advertisement ---


Don't Buy Any Blue Chip Before Reading This…

We both know that Blue Chips are some of the safest stocks in the stock market…

And we also know that for BIGGER Gains, the answer lies in solid small caps…

But what if you could take some risk and get both?

Yes, we are talking about a Special category of small caps which are effectively GIANTS in their small niche and thus, offer a lot more safety than other small caps. PLUS, they also offer the great money-making potential that lies in small caps…

We call such small caps - Junior Blue Chips - And we have 3 Junior Blue Chips you could consider adding to your portfolio right away.

Click here for full details…
------------------------------
Who can forget the 2007-08 sub-prime crisis? While the rest of the world was liquidating anything they could get hold of, Buffett was busy shelling out billions and investing in companies like GE and Goldman Sachs.
Consequently, the theory that Buffett is a conservative investor stands on shaky ground.
So, if he is not a conservative investor, is he aggressive?
Well, we have our doubts on this as well. The man who's known to go years without investing in a single stock can be anything but aggressive.
Besides, what about the fact that he often has a sizeable chunk of his portfolio in cash. In fact, the last we heard, his investment vehicle Berkshire Hathaway had amassed a cash pile worth more than US$ 100 billion!
And he's always quick to point out that he doesn't mind sitting on an even bigger cash pile if there aren't any opportunities that lie within his circle of competence.
Therefore, what we finally have is quite an enigmatic portrait of arguably the world's greatest investor. One cannot simply fit him into one mould.
Bulls Or Bears, Which Side Should You Be On?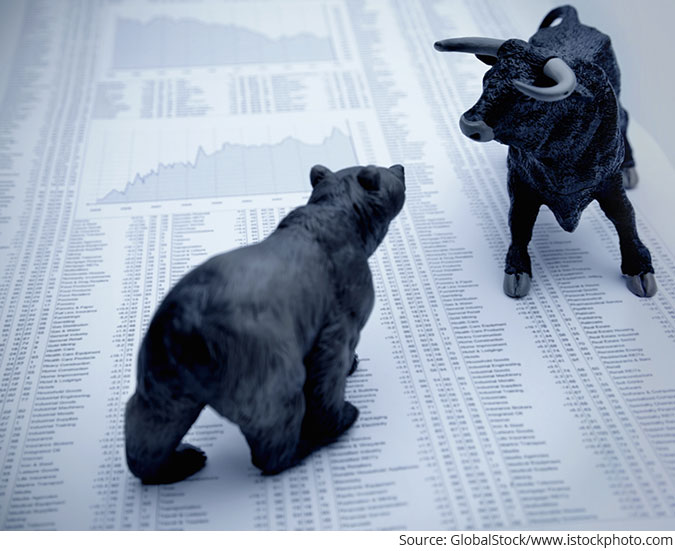 Honestly, if you ask us, it is this quality of Buffett, the ability to play the role of an aggressive as well as a conservative investor, that makes him such a successful investor.
A successful investor is not going to be just someone who's either too careful or too reckless.
One has to have both a conservative as well as an aggressive disposition.
Conservative when share markets are expensive and there aren't many stocks that you understand and can buy into.
And aggressive when big opportunities presents themselves. For one can then simply swoop in and go for a big kill.
This is precisely what we do in our Benjamin Graham inspired service Microcap Millionaires, too.
We use pre-set valuation indicators for the broader stock market that do a very good job of telling us when to be aggressive and when to turn conservative and lie low.
Thus, when the markets turn cheap from a valuation perspective, we try to take maximum opportunity out of it and be 75% in stocks and when they turn expensive, we do the reverse and go 75% in cash.
This value investing strategy, like it has done for Warren Buffett, has served us pretty well since the inception of the service. The system has beaten the Sensex 2X since inception, and has given nearly 9 out of 10 winning recommendations.
Wondering where are we on this aggressive-conservative spectrum currently? Find out here.
Cheers,

Taha Merchant
Research Analyst, Microcap Millionaires
PS: When the markets nosedive, that's the best time to put wealth building in motion. Small caps are crashing - that only means there is more opportunity than ever to buy them up - get our market-beating small caps recommendations here.
Recent Articles