The Stay-at-Home Stock that No One Is Talking About
Jul 15, 2020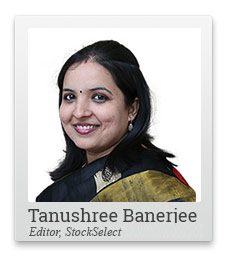 As I sat down to write my first piece of editorial today, a news notification flashed on my screen.
The Tata Communications stock price had touched lifetime highs.
Of course, many stocks are touching their life highs in the current bull market.
But Tata Communications truly stands out with its nearly 300% gains in the past three months!
But there are two more reasons why you need to pay attention to this stock...
One, it is a business that has rarely been profitable. Not for one or two years, but for more than a decade.
Two, the stock did in the past three months what it didn't do in a decade.
Only now would someone, who had put money in the stock during the telecom boom of 2007, have made money!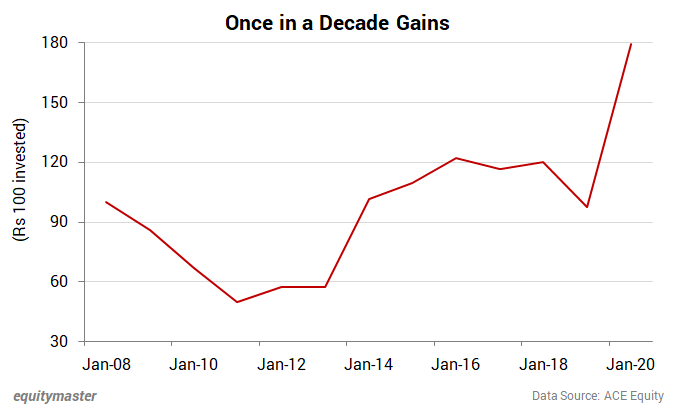 What is the reason for this euphoria about the stock?
Well, Tata Communication finds itself among the hallowed group of companies that are called 'Stay at-home' businesses today.
In the US, stocks like Microsoft, Amazon, Facebook, Apple, and Netflix find themselves in this camp.
These business are uniquely positioned among the essentials in a post Covid-19 world.
This is simply because millions will now choose to work, shop, study, and carry out most activities without leaving their homes.
Telecom and digital businesses no doubt have taken centerstage. Therefore, even a stock like Tata Communications, with no track record of profits, is trading at premium valuations.
But if you ask me, this is a classic case of euphoria. Bull markets are known to thrive in such euphoria about stocks following the latest fad.
Even the legendary Howard Marks often has this quote in his memos...
Contributing to euphoria are two further factors little noted in our time or in past times. The first is the extreme brevity of the financial memory. There can be few fields of human endeavor in which history counts for so little as in the world of finance. Past experience, to the extent that it is part of memory at all, is dismissed as the primitive refuge of those who do not have the insight to appreciate the incredible wonders of the present. - John Kenneth Galbraith
Instead of blindly aping the FANG stocks to look for lucrative 'Stay at-home' businesses in India, I recently recommended to my StockSelect subscribers, a traditional Indian company (requires subscription).
Its products have been used by Indians for generations.
And the company is competing in the digital space with its latest offerings.
But unlike Tata Communications, has a solid balance sheet and superb track record of profitability.
What's more, no one is still talking about this Indian 'stay at-home' business.
Which is why its valuations leave enough upside on the table. This is a rare opportunity even in the current market.
There is yet another rare opportunity coming your way.
My colleague Richa will talk about her recommendation of a 'Crorepati Stock' this Friday at the One Stock Crorepati Mega Summit.
I invite you to join Richa online for this summit this Friday, 17 July at 5pm.
Registration is open and more than 6,000 readers of the Profit Hunter have already confirmed their attendance.
Click here to sign-up for free in 1-click.
Warm regards,

Tanushree Banerjee
Editor, StockSelect
Equitymaster Agora Research Private Limited (Research Analyst)
PS: Richa will be talking about her crorepati stock recommendation on Friday, 17 July at the One Stock Crorepati Mega Summit. Register for the summit for free here.