Small Cap Tide Turning - And A Stock That Could Make Up for All Your Losses
Jul 25, 2018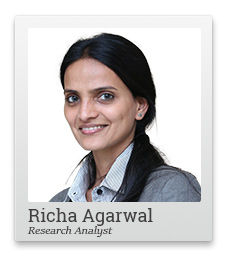 I bought my first small cap stock when I was a student.
Back then, I didn't know what 'small cap' meant. Like most new investors, I bought a bunch of stocks that an eager friend suggested.
I did well. The stocks ran up. I made 30% in a few weeks!
It felt amazing.
I was naive then. I didn't realise I was just lucky when it came to these gains.
You see, in a bull market, most stocks generally go up. As they say, a rising tide lifts all boats.
Had I invested in the same stock in January 2008 (peak of the bull phase that ran from 2003, and followed by a bear phase), things would have been very different.
Small caps tend to be most volatile of all equity classes. They take the hardest hit when sentiments are negative.
On the contrary, when markets go up, small cap stocks tend to outperform... A lot!
I was an amateur investor when I made my first investment. But this experience did teach me something about small caps.
You may get lucky once or twice with a random selection of small caps. But luck doesn't favour one all the time. Sooner or later, without a process in place, one is likely to lose all that one might have gained in the past.
However, with the right approach and opportunities, one can really make fortunes in small cap space over long term.
Using this process, Hidden Treasure has managed a track record of 67.1% since inception in 2008
That's almost seven of every 10 recommendations successful.
Over these years, the service has seen both bull and bear phases. And has managed to beat benchmark indices by nearly three times across such cycles over the last decade.
Mind you, the 'right time' is not about timing the market...but making the most of the volatile nature of small caps.
It's about investing in a quality stock when the market becomes moody and throws it to you at a bargain price.
As you know, the Smallcap index is down by over 20% since January 2018.
The reasons for this, as I have been sharing with you, are many.
It started with the market regulator coming up with reclassification norms that forced restructuring in the mutual funds' (MF) portfolio. The churning of portfolio is expected to have led to an investment of about Rs 190 billion in mid-cap stocks, at the cost of large- and small-caps.
Implementation of additional surveillance measures has further led to some panic. Auditors resigning from some specific small cap companies for the wrong reasons is not helping sentiments for small caps either.
Anyway, I view these developments as positive for long term value investors in small cap space.
Some Great Buying Opportunities in Small Caps Right Now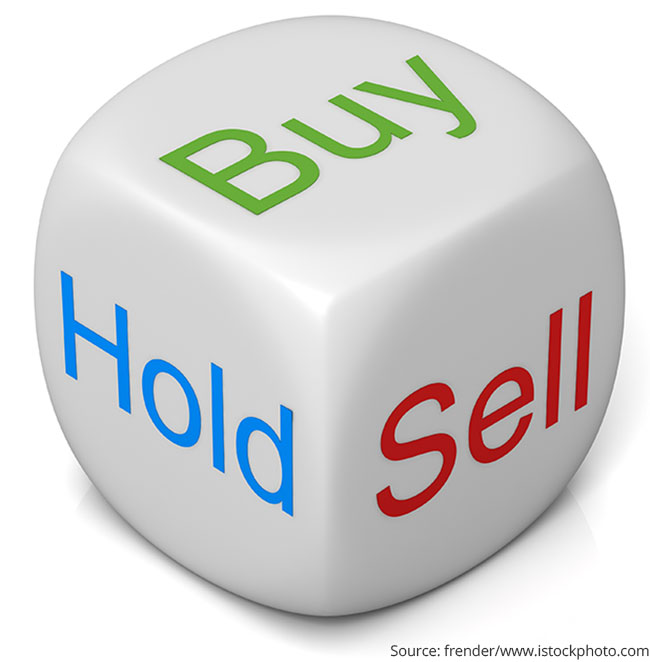 You see, just a few months ago, there was a lot of froth in the small cap space.
Huge money influx had led to most of these stocks trading well beyond their intrinsic value. But the recent events have brought a much due correction in the small cap space. Also, with regulator and auditors becoming cautious, there is now likely to be more transparency in small caps.
However, an unintended impact of this is a correction in the stock price of well managed small cap companies.
If you are willing to wait for a few years for big gains...
I believe this is the best time to buy great businesses at huge discount.
Especially now - since the small cap index could be showing its first signs of revival yesterday since the painful downturn started months ago.
In fact, today I want to bring to your attention one such stock, which is also one of my top picks.
This debt free company has been actively finding ways to benefit from the growing automation and digitization across the world. And has been quite successful at it.
With both skill and scale, it has displayed a proven business model that is resilient despite challenges.
It has offered its investors good returns on capital across business cycles.
And here is the most interesting part.
The promoter stake in the company has been rising consistently over last two quarters.
Further, the company has been returning cash back to shareholders through strong dividends and buybacks.
In fact, the stock is currently trading at 35% discount to its buyback price a few months ago.
With solid fundamentals in place and a strong management backing, I believe this small cap firm is set to become a future bluechip.
It is stocks like these that get me excited about the correction in the small cap space. I'm not sure how long this correction will last. But while it does, you will keep hearing from me about some great buying opportunities.
Regards,


Richa Agarwal (Research Analyst)
Editor, Hidden Treasure
PS: As Richa said, this small cap correction has brought many great companies into her 'buy' list. Access Richa's small cap buy recommendations by subscribing here.
Recent Articles