Is It 2009 or 2017 for Small-cap Stocks?
Aug 13, 2020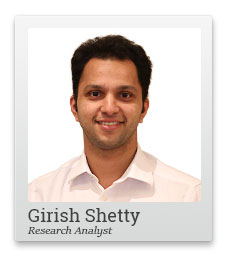 Let me take you back 11 years.
It's March 2009. The BSE Sensex was down nearly 60%. The most brutal crash ever seen in the Indian share market. The BSE Smallcap index was down 60%.
It looked like there would be no end to the decline.
But what happened next?
Well, the markets rebounded...and how!
The small cap index was up 116% in just 5 months. Everyone was shocked at the pace of the recovery.
Many investors and traders felt it was time for caution. The general consensus was that it made sense to book profits...and many did.
--- Advertisement ---
Richa Agarwal's #1 stock pick for 2021 is out

It is a little-known company that is now tapping into a Rs 4 trillion opportunity...

Setting it up to potentially deliver huge gains in the years to come.

Now, this stock has already started to move...

As the word spreads, there's a chance that this stock could move up rapidly.

Hence the urgency to act now...

Here are the full details of the company I'm talking about...
------------------------------
But what happened next?
Well, the smallcap index went up another 50% in just over a year. Not as spectacular as the previous rally, but gains you would gladly take in any year in the stock market.
Now, fast forward to 2017. We saw a similar rally.
The smallcap index was up nearly 200% in 4 years by the end of 2017. Only this time, the sentiment was that of euphoria. Investors felt the rally would last forever.
Well, again the markets surprised everyone. The smallcap index lost 50% in just over 3 years.
So where are we now in the smallcap rally?
We have seen a sharp up move post the market crash. The smallcap index is up 60% since its March lows.
Unlock Now: India's 3 Unstoppable Tech Stocks
Now, what lies ahead? Will we have a 2009 like extended rally? Or will there be a correction like 2017?
I believe the answer depends on the stocks you choose.
Poor quality stocks are likely to witness a repeat of 2017. The long-term effects of Covid-19 are likely to get clearer in the coming days.
Poor business models are likely to face the maximum impact. Businesses where managements had borrowed recklessly for growth will suffer. Most of them might shut shop too.
On the other hand, quality stocks are likely to do well. More so in the small cap space.
Why do I say that?
There has been a sharp correction post 2017 in the smallcap space. Even the good quality stocks have suffered despite the businesses doing well.
--- Advertisement ---
How to Unlock Almost 3x More Gains During the Corona Crisis...Good News...

Our top analyst Richa Agarwal just identified 5 "pandemic-proof" smallcaps that could win the war against coronavirus...

And deliver up to 50-100% gains really fast!

She has revealed the exact details of these 5 high-potential smallcaps in her latest special report...

Check It Out Now...
------------------------------
I believe these are the stocks ripe for a rebound.
We are already seeing these signs. I had recently mentioned about the sharp up moves that we are seeing in our recent Hidden Treasure recommendations.
But like 2009, I believe the rally in these quality small caps has just begun.
Unlike 2017, valuations have not gone through the roof this time. These businesses are doing well. As they continue to perform, the stocks are also likely to do well too.
My colleague Richa recently wrote to you about her three top picks for a rebound.
Pick the right stocks, dear reader, and you don't have to worry about how long the current rally will last.
Warm regards,



Girish Shetty
Research Analyst, Hidden Treasure
Equitymaster Agora Research Private Limited (Research Analyst)
PS: Get access to Richa Agarwal's top small-cap stock recommendations. Register for Hidden Treasure here.
Recent Articles