A Strategy to Help You Beat Sensex by 90%...
Aug 22, 2018
Editor's Note: Dear readers - if there is one thing you do for your wealth this week, it is this: Sign up to attend Rahul Shah's online summit. On Friday @ 5pm Rahul Shah will go live to reveal his brilliant accelerated profits strategy - that has beaten - no, crushed - the markets in the last few years. If your portfolio Is not making the kind of profits you had hoped - just accelerate them. Reserve your free seat by clicking here.
---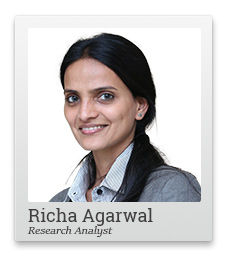 When was the last time you heard a financial expert saying 'I don't know'...
No matter how inscrutable the question was?
Opinions are cheap in finance and markets.
Real knowledge is rare. Honesty, even rarer.
When an Equitymaster subscriber at our Annual Conference asked why we never recommend Reliance - I bet he was expecting anything but head of research, Rahul Shah's, straightforward reply:
'We don't understand the business...it has too many moving parts.'
Really... How many analysts understand the businesses they recommend? And how many are upfront when they don't?
These are the times when equity analysts take pride in forecasting models for the next 25 years, to arrive at a target price in the next 12 months.
Complexity sells. Bravado is rewarded. As someone once said, 'More fiction is written in excel sheets than on paper.'
--- Advertisement ---


Your Virtually Free Book Should Reach You Soon…

We have very few copies of Equitymaster's Secrets: 2018 Limited Edition left. Hundreds of readers have claimed their copies already.

If you've reserved your virtually free copy, we will dispatch it very soon. If you still haven't, click here to receive your virtually free copy.

Please keep in mind, this is offer is available for a very limited period only, and we will close it as soon as the last book is claimed.

Click here to let us know where to send your book.
------------------------------
The analyst community has redefined the term 'Garbage in Garbage out'.
Wrong premises lead to wrong calls.
No wonder earnings growth estimates change dramatically every quarter. At times, even in the opposite direction.
To be honest, you can't blame analysts and experts.
This isn't an industry that rewards honesty.
Nothing is perceived worse than admitting even genuine limitations of forecasting. Doing so would amount to professional suicide.
One is expected to have a 'view' and to 'express' that knowledge with conviction.
If one happens to be right, he 'said so'. If the bet goes wrong, it doesn't matter - as one is part of the majority (well that's how most of the brokerages function).
Rahul Shah is an exception...
Someone you can count on for never overstepping his circle of competence. While geniuses keep failing, his intellectual honesty is keeping him at the top of the investment game.
With more than 15 years of experience in conventional value and growth investing, he has ditched both in favour of 'system based investing'.
Reason - it offers a simple and disciplined way of investing. It doesn't require him - or any investor - to make assumptions about things that are difficult, impossible even, to predict.
Not to mention it works like a charm...
Rahul Shah has built a system-based strategy that has returned a strong 174.8% return since it started (which was in February 2014). This surpasses Sensex, which is up by only 84.8% during the same period.
His performance is a cause of envy for analysts who take pride in their analytical and forecasting skills.
And a cause of pride for someone like me, who gets to work so closely with him and watch his brilliant mind at work.
Regards,



Richa Agarwal (Research Analyst)
Editor, Hidden Treasure
PS: Rahul Shah will be revealing this fantastic strategy at a web summit this week - on Friday@5pm. I believe anyone who gets a chance to hear him speak should grab it with both hands. Richa will be in attendance. Join her - reserve your free spot by clicking here.
Recent Articles