How to Find the Best EV Battery Stocks
Aug 27, 2021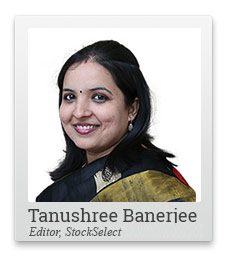 1905 was a historic year for the United States. That was when the first gas station was constructed. Until then, horse carriages were the main mode of transport.
The rest is history...
In about 20 years, horse carriages were almost completely replaced by cars in the US.
Sufficient supply of oil and natural gas changed the face of transportation industry. Plus, it gave birth to the megatrend of passenger cars. It created behemoths like General Motors and Ford.
The world has come a long way since then. Oil is now neither economical nor climate friendly. Therefore, the dominance of a new source of energy is imminent.
Renewable energy sources like wind and solar are now more accessible and increasingly affordable.
--- Advertisement ---
Watch this Before Investing Your Money in EV Stocks

On Monday, we revealed this massive 15x opportunity in electric vehicles.

And also shared the details of 3 EV stocks to ride this mega opportunity.

Now, these are not typical EV stocks. Instead, these are what we call the backdoor EV stocks.

As per our research, the best way to ride the 15x EV wave is through these 3 stocks only.

You can get full details by watching this video...
------------------------------
But it is electricity that is the gamechanger.
Electricity generated from renewable sources is now in demand more than ever before.
And India has a huge role to play in the new energy renaissance over coming decades.
In 2018 and 2019, India's investment in solar energy panels was greater than in all fossil fuel based electricity sources combined.
Perhaps you did not realise this yet. But things have changed very fast in the otherwise boring world of power generation.
The International Energy Agency (IEA) believes that India will be the country with the greatest need for additional energy flexibility in the coming decades. Stored electricity is flexible enough to cater to gaps and changes in supply and demand. Which means all the electricity that is being produced will have to be stored effectively for later use.
So, electric batteries are to this century what oil was to the previous one..
The International Energy Agency has predicted that India will have a third of global battery storage capacity by 2040.
Understandably all the focus is on the largest battery makers in the country.
--- Advertisement ---
[Alert] Sell These 3 Stocks Immediately

These 3 stocks are ticking time bombs in your portfolio.

It is very likely that you could be owning these 3 overvalued...

fundamentally weak... ready to crash stocks... in your portfolio today.

Because many stock brokers have painted rosy pictures of these stocks. But the reality is starkly different.

If the market crashes, then these stocks could wipe out your wealth.

You should get rid of these stocks as soon as possible.

Click her for full details of these 3 landmines
------------------------------
If you are thinking of electric vehicle (EV) battery manufacturers, you are not wrong. But you should know that EV batteries are only a small part of this huge opportunity.
The other thing about this opportunity is again quite predictable.
The markets believe that history will repeat itself and therefore the biggest names in this space are the ones to bet on. This is already reflected in premium valuations of such companies.
After all, a few years back, the largest oil refiner, electricity producer and combustion vehicle manufacturer were the key wealth creators.
PSU power generator NTPC went up four times in four years between 2004 and 2008.
Stock of ONGC tripled in five years from 2009 to 2014.
Stock of Maruti Suzuki went up seven times in four years from 2013 to 2018.
But following the heavyweights could leave you thoroughly disappointed this time.
Instant Updates: Join Our Telegram Channel and Get Instant Updates
For the real wealth creation is with the underdogs. The companies that are just cogs in the wheel of green energy ecosystem could create huge wealth in the years to come.
I have been following such megatrends regularly for my Great Indian Wealth Project.
I firmly believe riding such trends with the right stocks could be the steppingstone to an eight-figure fortune.
I have laid out my blueprint in my report - Eight Steps to Your Eight Figure Fortune.
All I want to say here is that change is coming faster than most thought it would.
And the opportunity to profit from it, perhaps, lies not in the large well-known companies, but elsewhere.
Warm regards,



Tanushree Banerjee
Editor, StockSelect
Equitymaster Agora Research Private Limited (Research Analyst)
PS: Join me on Monday, 30 August, at the Great Indian Wealth Project. I'll show you how to potentially accumulate Rs 7 crore in wealth over the long-term. Register for this free event here.
Recent Articles