The Byju Bubble and why Anand Mahindra Need not Worry
Oct 5, 2021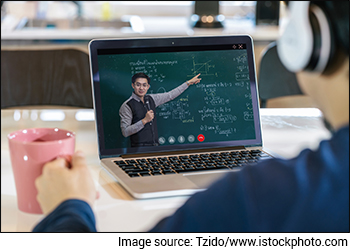 A few years ago, I happened to catch up with a CEO of a renowned marketing and brand management company.
In the middle of the conversation, I asked him, 'What is the highest form of marketing success a company can achieve'?
He immediately replied, 'I have seen only one company which has replaced a dictionary word with its name'.
He was talking about Xerox. The dictionary word is 'photocopy' and the company is 'Xerox'.
I have not come across anyone who uses the word photocopy instead of Xerox. The modern day version of such marketing success would be Apple's iPhone.
The first company to launch a touchscreen phone way back in the early 2000s was Motorola and not Apple. In fact, Xiomi is the global market leader in touch screen phones and not Apple.
But the iPhone comes to our mind first when we think of touch screen phones. The design of the iPhone is burnt in our minds.
This got me thinking about brand recall in the Education Technology space (EdTech).
--- Advertisement ---
[GOING LIVE TODAY]

This is your LAST CHANCE to register for the Top 3 Stocks for 2022 MEGA summit...

...Where our top analyst Richa Agarwal reveals the details of potential 'Crorepati' making stocks...

This summit goes live today at 5 PM IST. And is 100% FREE to attend.

AND you'll also get a chance to grab a FREE COPY of Richa's premium report - "Top 3 Stocks for 2022: How to Get Rich With Little-Known Indian Stocks."

So, what are you waiting for?

Book Your FREE Spot Right Now
------------------------------
When you hear the word online education, I am sure you would first think of either Byju's or Unacademy. After all, every second advertisement you see during the IPL is either EdTech platforms or digital payment companies.
With Byju's roping in Shahrukh Khan and Unacademy portraying Sachin Tendulkar's failures, their brand recall is amazing.
A few days ago, I came across an article with the following headline: Byju's Raveendran now richer than Rakesh Jhunjhunwala, Nandan Nilekani, Bharti Mittal, Anand Mahindra, and others...
It took more than two decades for Sunil Mittal to create the Bharti Airtel of today. The tangible infrastructure which Mr Mittal has created, is a big achievement in an industry which is highly capital intensive and governed by countless regulations.
It has taken Anand Mahindra more than three decades to position Mahindra & Mahindra as a conglomerate ranging from tractors to IT to financing.
Bold decisions like acquiring Satyam after the Raju scam, when it was perceived to be untouchable, were game changers for Mahindra.
Raveendran Byju has surpassed them in less than 10 years! It's truly a spectacular achievement.
That brings me to the most important questions for investors...
Track: Stocks Recently Bought by Mutual Funds for FREE
Is Byju's business model sustainable? Is a loss making Byju's really worth US$16.5 bn?
These days the word 'bubble' is used very loosely for anything in the tech start up space. Basically, for any company that has achieved success in a short span of time.
But not everything can be painted with the same brush.
Here are the financials of Byju's...
| Particulars | FY20 | FY19 |
| --- | --- | --- |
| Standalone Income (Rs bn) | 21.1 | 12.8 |
| Growth | 65% | |
| Consolidated Income (Rs bn) | 23.79 | 13.1 |
| Growth | 82% | |
| Standalone Profit (Rs m) | 201.6 | |
| Consolidated loss (Rs m) | 2,500 | 90 |
Source: Mint
A jump in the consolidated loss of 30 times!
Now that's a huge loss for a US$16.5 bn valuation.
Let's look at Byju's a little deeper...
| Positives | Negatives |
| --- | --- |
| Covid was a game changer | Increase in the consolidated loss due to loss making acquisitions |
| Better internet connectivity & higher penetration | The failure of its K3 app with Disney |
| A complete product portfolio from kindergarten to IIT entrance exams | Aggressive expansion has come at a cost |
| The focus on content sales rather than live classes for better margins | The ratio of paid to total subscribers is still low at 7% |
| | Competition from open source content on the internet |
In the case of Byju's I would like to focus on the following points...
Covid and internet penetration: A game changer
Covid has been a blessing in disguise for the EdTech companies. It was a classic case of the external environment giving push to the industry. It accelerated the industry by at least 3-5 years.
What water is to fish, the internet is to the EdTech sector. It's remarkable how rising internet penetration has shaped the fortunes of the sector. This trend will continue.
--- Advertisement ---
There is a new paradigm shift currently unfolding across the global economic landscape...

And at the heart of this massive SHIFT is...

INDIA!

India is on the verge of a multi-trillion-dollar rebirth that could potentially mint countless new millionaires...

If you are on the right side of this mega shift, then it could be your biggest opportunity to build potentially massive wealth over the long term.

Click here to find all the details...
------------------------------
Higher margins from pre-recorded content subscriptions
A majority of Byju's revenues comes from pre-recorded classes and materials on subscription. I believe this is a far better model than live classes. This is because expenses related to teachers, updating material are higher in live classes.
Majority of Byju's revenues from Smart Devices
| Revenue Break up | FY20 |
| --- | --- |
| Tuition Fees | 7% |
| Sale of Tablets and Smart Devices | 63% |
| Reference Books | 27% |
| Others | 3% |
Source: Mint
Acquisitions: A double edged sword
There is a joke on twitter about the pace and frequency of Byju's acquisitions. It says, the way Byju's is buying out companies, the next in line will be ICSE and CBSE boards!
Byju's has acquired nine companies in one year.
Great Lakes Learning, White Hat Jr, Aakash JEE, Toppr - Byju's is in an aggressive acquisition mode.
The thing about acquisition is the medium term challenges and the cash burn to scale them up.
The acquisitions are the reason why Byju's has a massive consolidated loss of Rs 2.5 bn compared to a standalone profit.
Tie-up with Disney: Not quite a fairy tale
Byju's has a partnership with Disney which hasn't clicked. It had ambitious plans to capture the kindergarten to class 3 market. But the momentum hasn't quite picked up.
Disney is a large bureaucratic company. It put a number of restrictions on how characters could be used. For instance, if Byju's wanted Mickey Mouse or Donald Duck to appear in an interactive video, it would have to wait for Disney's approval.
Its ambition to take on the market leader YouTube junior, was clearly failing.
However, the acquisition of White Hat Junior proved to be a master stroke. It supported Byju's ambitious growth plans. This acquisition more than made up from the Disney disappointment.
So what is my view on Byju's and the EdTech industry?
There are three parts to it...
The business - This new age industry will benefit from the changing consumer. The market will expand. The current level of penetration is low. This gives players like Byju's a first mover advantage and big head room for growth.
The business model is strong in my view.
As investors, one should focus on the scalability of the business model which is massive for the education tech industry and especially Byju's.
Financials - Byju's has been profitable on a standalone basis. Revenues and subscriber additions too have been growing at a rapid pace. The business model seems workable.
However, too many acquisitions with big ambitions to grow inorganically will put pressure on the P&L and balance sheet going forward. Some of the new acquisitions are likely to fail too.
Customer acquisition costs in the P&L of companies like Byju's is similar to tangible assets created by an old economy company. The continuous losses can't be seen as a weak business model where intellectual property and customer acquisition are the only tangible assets.
Valuations - In a word, insane!
Every time Byju's gets a fresh round of investments from private equity players, its valuation goes up.
A 30% rise in valuations every 6-9 months without a change in its fundamentals is clearly inviting trouble.
That's how bubbles are formed.
The impact of abundant liquidity is clearly visible in the EdTech space. But there is a big problem of investing in companies which you do not understand at sky high valuations. If their earnings disappoint, the market will be ruthless and hammer down the stock prices.
My conclusion
In spite of having a decent business model, the EdTech firms are valued at insane valuations.
And mind you, this is even before their IPOs. At the time of listing in a euphoric market, their valuations tend to double.
If you're thinking of investing in these companies, be very cautious. We all know what happened to Educomp Solutions!
Warm regards,



Aditya Vora
Research Analyst, Hidden Treasure
Recent Articles