In this Environment of Fear... A Great Opportunity Emerges
Oct 15, 2018
Editor's Note: In an environment where many seem to be giving in to the pressure of taking some action, we want to make sure you take the right action. Now is not the time to shy away from buying opportunities... read on to see why.
---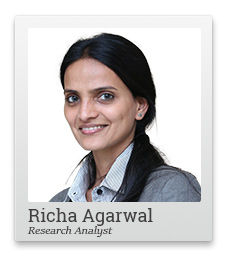 Confidence comes back one at a time, but fear is instantaneous...
Fear just spreads like nothing you've ever seen...
That's the advantage I've got, frankly. It isn't IQ. It's that I'm not going to get fearful about the United States over time.
Says Warren Buffett.
And in saying so, captures perfectly what's happening in the Indian markets now.
If you're having trouble keeping up, this is basically what happened:
IL&FS defaulted...
DSP mutual fund sold Dewan Housing Bonds at a discount to increase its cash, in anticipation of tightening liquidity.
Markets made a weird correlation between IL&FS and Dewan's prospects.
And Lo! The stock of Dewan Housing crashed by 61%.
The plunge was despite the cash surplus and no default at Dewan Housing. It did not take long for the stock to rise 62% from those lows.
Imagine, if you understood how clueless the markets in the short term can be, you could have possibly made over 60% gain in just two trading sessions.
--- Advertisement ---


Ends Tomorrow! (Don't Say We Didn't Tell You About This)

The chance to get a full year of our small cap service…normally Rs 6,000 for FREE…will disappear at 11.59PM TOMORROW.

And we may probably never make such an offer again after this.

So don't say we didn't tell you and grab this offer now.

Click here to grab a full year of Hidden Treasure for FREE now!
------------------------------
Don't worry. It's not too late.
The markets are still clueless.
You see, a lot of good NBFC stocks have been caught up in the correction triggered by these events...and in my view, unfairly. That's because IL&FS's exposure to India's debt and bank loan market is not significant.
What has happened at IL&FS does not affect the long-term prospects of well managed companies in the financial sector.
It has only brought some good finance firms in a very attractive buy zone.
And if you can find the right firm, you will find yourself with a stock that could make your portfolio.
One of these is a stock I recently recommended in Hidden Treasure.
When I first recommended the stock my view on the stock at the time was that it was a bit expensive so Buy only 50% and wait for a correction for 100% exposure.
When Others are Fearful... it is Time to Get Greedy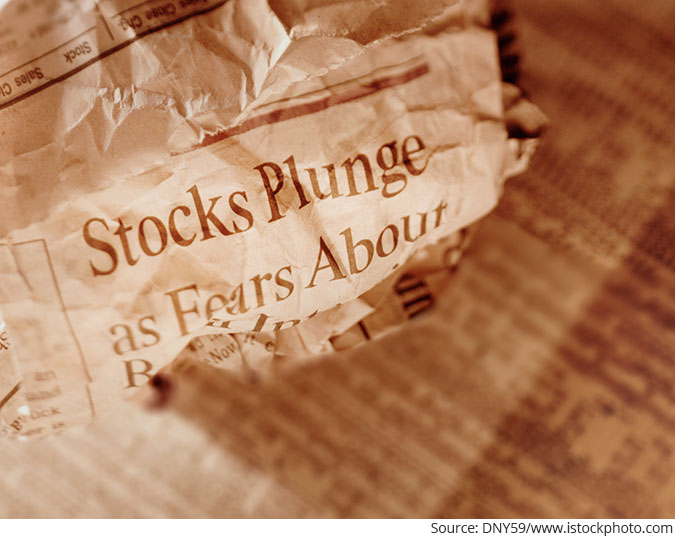 That correction is now.
With 43% correction since recommendation, thanks to the recent mayhem, I have a 100% buy view on the stock now.
And I believe that at these levels, it could be a perfect wealth building chance for those who believe in long term investing and do not get swayed by market's moods.
The last time I made a contrarian bet in the financial service sector was at the time of demonetisation.
At the peak of negative sentiments in the financial sector, I had recommended a microfinance firm. As I write this, that stock is up 32% (despite the recent correction) from the recommendation price. And the business and potential upside remain strong.
--- Advertisement ---


We Must Be 'Out Of Our Minds' To Do This! (An Unbelievable Offer)

Unlike most other businesses which only care about your money, WE actually care about YOU.

And to prove that, we're going to give you access to our small cap recommendation service, Hidden Treasure, FREE of charge for a year.

Yes! It's something may probably never do again after this.

This opportunity will disappear at 11.59PM TOMORROW.

So hurry, click here for full details right away!
------------------------------
This time, I believe, will be better...because I have met the management of this firm and it checks all the boxes.
I believe managerial competence and integrity are key to the success of any business - and that goes double for the banking finance sector.
This firm enjoys a strong capital sponsorship. Unlike most banks and financial firms where incentives are wrongly aligned and there is no accountability, those who run this business have enough skin in the game and a strong track record when it comes to competence and integrity.
Just to be clear, there could be more correction in the short term before the upside comes.
And that's where you have to differentiate between risk and volatility. While the former is the chance of permanent loss, the latter could be your best friend if you know how to use it to your advantage.
And there could be no better time in the Indian stock markets to befriend volatility than now. Make sure you make the most of it.
Regards,



Richa Agarwal (Research Analyst)
Editor, Hidden Treasure
PS: Now is the right time for small cap stocks. This kind of opportunity MUST be grabbed. Dear investor do not miss it. Click here for Richa's best small cap recommendations.
If you do so right now you will also get one free year of the service - but only until tomorrow. Don't miss the 1 + 1 offer! Click here now.
Recent Articles