The Best Way to Avoid Risk in the Market Today
Oct 22, 2018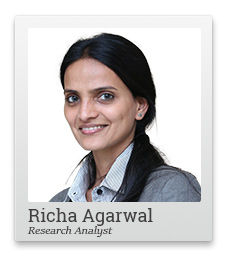 The stock market is full of surprises...
A new scam...
The latest liquidity crisis in non-banking financial companies (NBFCs)...
Some unexpected government decision - like demonetization, global cues and macro updates.
Sudden changes can swing the markets one way or the other.
It is little wonder that the average person considers the stock market amongst the most perilous of places.
You might have heard the adage - No pain no gain.
It is usually used to describe something you don't want to do, but will benefit from later.
Unfortunately, investing itself carries a certain amount of volatility.
With that volatility comes some pain, but also some gain.
While this makes sense on a basic level, many laymen confuse this idea with the myth: High risk = High return.
The general perception is that taking risks can be rewarding, but nothing can be further from the truth.
--- Advertisement ---


How to Survive This Stock Market Crash?

The market has entered a meltdown mode. Many wonder, what happens next?

Today we're going to show you how one could survive this Market Crash and even take advantage of it using our small cap stocks recommendation service.

We must say … this is a perfect time to get rich from this proven strategy.

Click here to learn more.
------------------------------
Risk to me, means chances of permanent loss of capital.
Hence, one needs to minimize risk, in order to maximize their gains.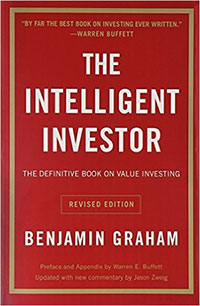 What if I told you, there is a way to significantly cut down risk in stock market investing?
Warren Buffett has been using this technique for more than 60 years. Buffett learned the technique from Benjamin Graham and incorporates it into every single investment decision he makes.
Graham Calls it margin of safety: 'If you were to distill the secret of sound investment into three words, we venture the motto, Margin of Safety.'
This interesting excerpt is from Benjamin Graham's The Intelligent Investor. While much has been touted about this phenomenon, very few actually understand this concept.
So here it is, simply:
First, understand how much value a company creates for its owners now.
To the best of your estimate, understand what value the company could create in the future.
Understand what information or change could materially affect your estimates and how to incorporate that information in your estimate.
Buy the business only when it is available at a price well below what you've valued it at. That difference between price and value is your safety margin.
Where Buffet and Graham succeed and most investors and analysts fail is that they don't believe their own assumptions to be 100% correct.
The world is full of investors and analysts who lay claim to be able to predict the future of a business to the smallest percentage point.
Analysts use various valuation methods. However, no matter how complex the valuation model is, it contains assumptions. But what happens when those assumptions go wrong?
Such confidence in their own abilities to estimate the future means they incur losses if their estimates don't come true.
--- Advertisement ---


Is this the Right Time to Take Advantage of the Small Cap Market Correction?

Are you still wondering what to do in this small cap bear market?

All week we have been writing about how one could take advantage of the correction using our small cap stock recommendation service.

We told you this was the perfect time to get rich from this proven strategy.

But the potential winners could start climbing back up any day now - so act fast.

Click here to learn more.
------------------------------
Do not be party to this folly.
One more thing to notice is that there is nothing in the above list about avoiding market crashes. If you are exposed to the stock market, you are inherently exposed to the risk of market crashes.
An intelligent investor should welcome market drops because they provide more chances to invest in companies that are trading at prices much less than their values.
In short, the best way to avoid risk is by taking a bottom-up approach, developing a sound framework and always insisting for a margin of safety without paying much attention to the broader market.
Be humble about your ability to estimate the future of a business. Always invest with Graham's 'margin of safety' technique in mind. As simple as the concept is, you will come to realise its power to deliver profitable results over your investing lifetime.
Regards,



Richa Agarwal (Research Analyst)
Editor, Hidden Treasure
PS: An intelligent investor should welcome market drops, says Richa Agarwal, Equitymaster's small cap investing guru. And we believe her. The markets are down now - are you ready to invest? If yes, click here to join her recommendation service.
Recent Articles