The Real Reason Why Stocks Are Falling So Much
Oct 24, 2018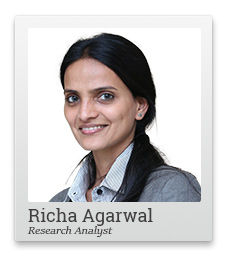 Since the start of the year, stocks have been on a more or less downward spiral.
And smaller stocks have seen the biggest fall amongst all categories of stocks.
Below you can see the BSE Small Cap Index since the start of the year.
Looks pretty grim, right? Begs the question: But why are they falling so much?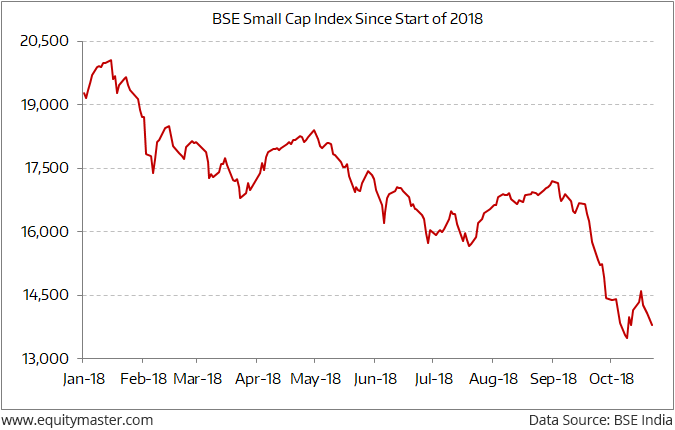 Have things changed so drastically within the span of a year?
To understand what's happening, we first have to go back to the start of the year.
At that time, investors couldn't get enough of stocks. And especially small cap stocks.
They were head over heels in love with small caps. In the process, they were willing to pay just about anything for them.
Consequently, the valuations of stocks in general were soaring. And considering small caps were the favourites, most small caps valuations were touching the sky.
This was fraught with danger. Why?
--- Advertisement ---


A Chance to Grab Solid Small Companies For Dirt-Cheap… (Time-Sensitive!)

The market crashed recently and small cap companies on the whole have been severely hit. But believe it or not, that's actually a good thing for you.

Because if you act right now, you could grab a number of solid small companies for dirt-cheap.

Yes! Our latest special report reveals some small cap stocks you could consider investing in today.

And the faster you get into these stocks, the bigger your potential gains could be.

So click here to take advantage of this time-sensitive opportunity now!
------------------------------
To understand why, think, for a moment, about any business in your neighbourhood that you know is doing very well. Any business that you have often seen in action. It could be your next-door grocery store, or your child's favourite ice cream parlour. A restaurant around the corner perhaps?
You've seen the manager constantly on the phone taking down an incessant flow of take away orders. And long waiting queues outside. You have even waited for your turn for 45 minutes once!
Now imagine also, that someone comes up to you and tells you that the owner is looking to sell his restaurant. And you have the money to buy it. Would you buy it then, irrespective of the asking price?
No, you say?
But why not? After all, you know that it is doing very well, and are highly confident that it will continue to do so.
You will correctly reckon that irrespective of how well it is doing, it surely cannot be worth an infinite price!
Yet, when the average person steps out of the real world and into the world of the stock market. we often inadvertently leaves this basic common sense behind.
When dealing with stocks, which are nothing but slices of ownership of a business, we usually ask 'Is the company expected to do well?'
And if the answer is yes, the automatic conclusion is often - BUY the stock!
But all too often we forget to ask the second important question. What is that question?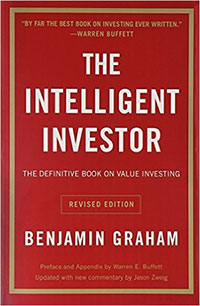 Well, Benjamin Graham laid it down in 1972, in his book The Intelligent Investor:
'The habit of relating what is paid to what is being offered is an invaluable trait in investment. The really dreadful losses of the past few years (and on many similar occasions before) were realized in those common-stock issues where the buyer forgot to ask "How much?"'
This priceless advice has continued to ring true in the many decades since.
As it continues to do so today.
Investors at all times must be acutely aware of how much of earnings and asset values they are receiving for every rupee of price they are paying for a stock. Ignoring this most elementary of rules is fraught with peril.
But why are we telling you all this today? The milk is already spilt, isn't it?
--- Advertisement ---


Bloodbath on the Dalal Street

Are you still wondering what to do in this small cap bear market?

All week we have been writing about how one could take advantage of the correction using our small cap stock recommendation service.

We told you this was the perfect time to get rich from this proven strategy.

But the potential winners could start climbing back up any day now - so act fast.

Click here to learn more.
------------------------------
Well, not really. The exact reason why small cap stocks were dangerous at the time is also the reason why small caps offer great opportunity today.
Because just like a good business becomes a bad investment at an infinitely high price, it starts becoming a very good investment at a low enough price.
Thus, the exact reason small stocks have given bad results since the start of the year - valuations - is now also the reason why they are likely to give great results from here on.
The start of 2018 needed you to be fearful while everyone else was getting greedy. And if you want to make big money, it now needs you to be greedy while others are stricken with fear.
Regards,



Richa Agarwal (Research Analyst)
Editor, Hidden Treasure
PS: It's like the great Indian small-cap sale - small cap stock prices are falling - but they will soon begin to rise. Have you filled your cart yet? Richa Agarwal's list of recommendations is growing - get access to it straightaway. Click here.
Recent Articles