After the US Elections, Look Ahead to 2021 and Beyond
Nov 5, 2020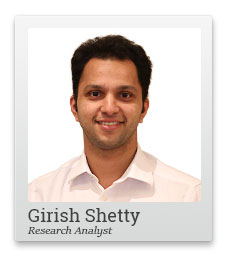 Election days are always fun.
There'll be a lot of chatter on WhatsApp groups.
Most of us are working from home. So there'll be a lot of discussion among family members too. We saw the election fever reach its peak in 2019 when the Modi government won.
But this time it's slightly different.
Rarely have seen so much discussion on a US presidential election. Everyone is glued in. As I write this, there is a very close fight on between Biden and Trump.
People are discussing implications of the US election result in India. Will the new US president be pro-India or anti-India? How will the stock markets react based on who will wins?
But I believe US election result is important if you are interested in short-term price movements and want to benefit from it.
--- Advertisement ---
The Smallcap Revival Summit

Join us on the evening of 28th January to learn,

• Why despite rallying over 100% since March-2020 lows... small-cap stocks are set for a massive rally over the coming months and years
• Details of our top 3 stocks to capture potentially huge gains from this upcoming small-cap rally
• And how to spot opportunities, even in the current market, with potential to generate 200%, 400%, and even 900% long-term gains

Plus there is a lot more that we are going to cover.

The summit is free to attend for Equitymaster readers.

But since there are limited seats, we would recommend you to register at the earliest.

Click here to register. It's free.
------------------------------
What about the long-term impact on stock markets?
How has the Indian share market reacted post US elections? The table below might help.
BSE Sensex 4-Year Returns Post US Elections
| Year | Who won in US? | BSE Sensex returns |
| --- | --- | --- |
| 2000 | Republican | 151% |
| 2004 | Republican | 81% |
| 2008 | Democratic | 180% |
| 2012 | Democratic | 150% |
| 2016 | Republican | 144% |
| 2020 | ? | ? |
Data Source: www.google.com
There are two clear takeaways...
A republican or democrat victory doesn't matter to the BSE Sensex in the long run.
Stocks markets have always delivered solid returns in the long-run.
This 20-year period has seen 5 US elections. It has also seen several terrorist attacks, a global recession, a global pandemic among other major events.
Despite this, the BSE Sensex is up 10 times.
BREAKING: Full Details of the #1 Investment of the Decade...
What does it say then about the discussions around US elections? Not much to be honest.
So what should you do in this scenario?
First, don't get swayed by short-term narratives and market movements. The markets are likely to be volatile in the coming week.
Many people get influenced by short-term events and tend to trade in and out of stocks.
Don't do that.
In fact, you can play this volatility to your advantage. There might be a good profit opportunity in quality stocks due to this short-term volatility.
You might see price declines in quality stocks despite no change in their fundamentals. That is an opportunity to buy.
--- Advertisement ---
Top 3 Stocks for 2020 and Beyond

We've uncovered 3 high-potential tech stocks after years of research.

These 3 cutting edge tech stocks could potentially create a wave of Indian millionaires.

First one is present in the sector which is expected to GROW over 300 times by 2030.

Second one is one of the leading players in Artificial Intelligence technology.

And the third one is involved in putting up a global safety net to save the world from cyber criminals.

These 3 tech stocks have the potential to offer life-changing gains in the long run.

Click here to get the details...
------------------------------
We saw the same volatility in March this year due to the pandemic. Even good quality stocks were battered despite their fundamentals being intact.
And we've seen how the Indian share market has bounced back since.
You might get a good opportunity again.
In case you do, your focus should only be on quality stocks. These are businesses with a sizeable opportunity ahead of them.
These businesses can earn above average rates of return on their capital. Their management is competent with an established track record.
My video might help you to identify such quality stocks...
My colleague Richa also recently gave a detailed pointer on what to look for in a stock.
Via this template, Richa has zeroed in on her top stock for 2021. It satisfies all the qualities I've mentioned.
And I'm confident, no matter who wins the US elections, this stock will do well in the long run.
Warm regards,



Girish Shetty
Research Analyst, Hidden Treasure
Equitymaster Agora Research Private Limited (Research Analyst)
PS: Get the details of Richa's top stock for 2021.
Recent Articles