The Market is Trying to Trick You... Don't Fall for It
Nov 6, 2019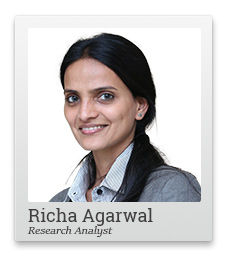 Do you like criticism?
You probably don't. After all, no one likes to be criticised - about how they look, what they've achieved or something they own.
But what if you realise the criticism someone gave you wasn't true - they didn't really mean it, but they said it just to put you down or to put you off track?
When criticism is false, it's dangerous because it may stop you from doing something good and make you take the wrong decision instead.
You might not have noticed, but the most notorious critic is right here with us. We deal with him every day. He plays with our emotions every day.
His name, off course, is Mr Market.
The Stock Market is Your Greatest Critic
The stock market is a deceitful being.
It can give you big criticism for good investments you've made. You may have picked all the right stocks, done your research correctly, and it could still take your stock down.
The market loves to feed your self-doubt and make you believe you are losing money because you have made the wrong investments... that you've made big mistakes.
The market can criticize you when you deserve none of it.
And that's when it can lead you to losing out on a big opportunity.
Investors see their Rs 100 turn into Rs 80. The seemingly critical verdict of the market often leads investors to arrive at a distorted opinion of their equity investments.
They get scared of stocks, sometimes just when they should be become bolder. They start taking money off the table just when they should be doubling up their bets and investing more in good stocks.
And before they know it, the market is in a massive rebound.
--- Advertisement ---
You're missing out on a profit source that's up to 200X bigger than stocks

Stocks have been performing terribly over the last 2 years...And it's probably cost you a lot of money.

But what if we told you that instead of stocks - there's another profit source that you can tap into...

One that's up to 200 times bigger than stocks...

And has the potential to deliver explosive payouts like Rs 63,400 in 1 day, Rs 18,250 in 1 day, Rs 13,950 in less than 12 hours and a lot more.

When you can tap into a profit source like this, you won't need to rely on stocks to build a fortune.

Now over the last 30 years, India's #1 trader has been using a special Blueprint to trade these profit sources...And we've convinced him to share it with you.

All you need to do is register for a special summit we're holding on the 26th of November.

Register now – it's free.

*Past performance does not guarantee future results.
*Two lots of each trade have been assumed to calculate the returns of all the backtest examples used.
------------------------------
The stocks they should have invested in go up a lot. They curse themselves for sitting on the side-lines at just the wrong time.
This has happened to every investor at some time.
The trick to not letting the market fool you.
Don't get obsessed with the results you get, especially over the short term.
The market is quite capable of showing you bad short-term results even if you've made intelligent investments. Stocks can go lower after you buy them. The market can tease you, even if you have made all the right moves.
Take small-cap stocks, for example.
Since January 2018, the BSE smallcap index, (and even high-quality smallcaps) has fallen enough to make investors edgy.
However, the chances of you maximising gains from them are highest when you invest in them at beaten down prices.
If there is a good hunting ground today for such strong rebound bets, it is smallcap stocks.
But the trick here is to not use short-term stock market results to judge the quality of your decisions. Be obsessed, instead, with the process.
Ensure the framework you use to make investing decisions is rational, based on thorough research, and in sync with the wisdom of successful investors.
Focus on this and only this. The rest will fall in place.
The market will play with your emotions, but its deceptions are short-lived.
Over the long-term, you make good money if your investing process is sound.
And a lot of money at that.
Warm regards,



Richa Agarwal
Editor and Research Analyst, Hidden Treasure
PS: Dear reader, to take advantage of the big rebound in small-cap stocks, I've identified the 1 stock to bet on for 2020. Get the details here.
Recent Articles