Stocks that Could Shine More than Gold After Diwali
Nov 17, 2020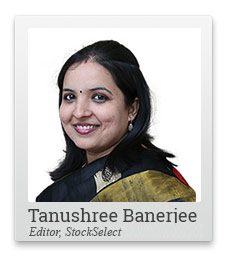 I hope you had a great Diwali weekend dear reader!
We at Equitymaster always strive to make your investing journey more prosperous than ever.
But I must tell you an important fact.
Milestones like Sensex 43,000 and 44,000 come and go.
So, investing keep such days and milestones in mind can be very myopic. It could even hurt your long-term prosperity.
Therefore, please take the Diwali trading tips, coming your way, with of a pinch of salt.
Rather focus on assets and investing methods that could let you enjoy prosperous Diwalis for years to come.
No doubt, investing in gold is considered auspicious on Dhanteras.
--- Advertisement ---
The Smallcap Revival Summit

Join us on the evening of 28th January to learn,

• Why despite rallying over 100% since March-2020 lows... small-cap stocks are set for a massive rally over the coming months and years
• Details of our top 3 stocks to capture potentially huge gains from this upcoming small-cap rally
• And how to spot opportunities, even in the current market, with potential to generate 200%, 400%, and even 900% long-term gains

Plus there is a lot more that we are going to cover.

The summit is free to attend for Equitymaster readers.

But since there are limited seats, we would recommend you to register at the earliest.

Click here to register. It's free.
------------------------------
My colleague Vijay Bhambwani has shared some interesting views on that.
But according to me, the time is right to take a close look at your overall asset allocation and not just gold.
When it comes to stocks, Sensex 43,000 is a milestone probably no one expected in 2020, amid the pandemic.
However, the Sensex's rise from 25,000 to 43,000 within eight months has been the sharpest ever.
Some stocks have only recovered from their March lows.
Some have done much better as these businesses are better placed to grow in the post Covid world.
But there are also those that have scaled 500% or more in the last few months alone.
Yes, you read that right.
About 20 odd stocks have become 6 baggers within months.
BREAKING: Full Details of the #1 Investment of the Decade...
And their fundamentals show very little to support such meteoric rise.
The rise in stocks over the past few months has been skewed, rational in some sectors, speculative in others.
Be sure to book profits where the rise is too much too soon.
I have, for instance, recommended StockSelect subscribers to book profits on 9 stocks in the last five months.
But that's not all.
You also need to have a strategy to pick the right stocks, in case the markets become volatile, over the next few months.
The volatility may be due to political uncertainties in the US.
--- Advertisement ---
Top 3 Stocks for 2020 and Beyond

We've uncovered 3 high-potential tech stocks after years of research.

These 3 cutting edge tech stocks could potentially create a wave of Indian millionaires.

First one is present in the sector which is expected to GROW over 300 times by 2030.

Second one is one of the leading players in Artificial Intelligence technology.

And the third one is involved in putting up a global safety net to save the world from cyber criminals.

These 3 tech stocks have the potential to offer life-changing gains in the long run.

Click here to get the details...
------------------------------
Or due to a second wave of Covid-19 in India. I have discussed a matrix to help you tide over such volatile periods, very profitable, in my latest video.
There are stocks that are poised to shine more than gold, over decades, due to the megatrend tailwinds.
There are stocks that can gain 50% to 100% within months when bought at right valuations.
I have made a watchlist of them.
So, I am here to help you book timely profits and pick safe stocks that could shine in your portfolio for years to come.
Stay tuned.
I wish you and your family a very happy, healthy, safe, and prosperous year ahead!
Warm regards,

Tanushree Banerjee
Editor, StockSelect
Equitymaster Agora Research Private Limited (Research Analyst)
PS: The transcript of Richa's No 1 stock for 2021 mega summit is available for a limited time. Read it here.
Recent Articles