How to Make Fast Trading Profits from Real Assets in a Fake World
Nov 29, 2019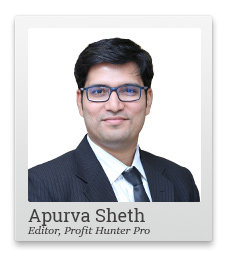 'Fake Politicians!'
My father yelled when he switched on the news channel early morning this Saturday while still holding the newspaper in his hand.
Maharashtra is going through one of its ugliest patches in politics these days.
Politicians give up their loyalty and switch sides on drop of a hat. Parties which couldn't stand each other for half a second are now promising to give us a stable coalition government for 5 years. Political leaders who claimed they will never form an alliance with each other have joined hands in the middle of the night.
Politics never looked this fake ever but it's not the only fake thing in this world...
Talk to a housewife about the rate of inflation reported by the government. She will tell you it's a hoax.
Talk to senior citizens living in countries like Japan, Sweden or Denmark about interest rates and they will express their discomfort with negative interest rates. Why should they pay to lend money to a borrower? Its artificially managed, they'll say.
The list of fakes is long...
Fake politicians
Fake interest rates
Fake inflation
Fake money
Fake news
Fake people
We are living in a world full of fakes. Thankfully, there are few things which are real. You can see, feel and touch them.
Take gold as an example.
Gold is a store of value and currency for more than a thousand years. Contrary to popular belief, the importance of gold has increased over the years, even as new forms of currency and payments have come on the fore.
If given a choice I would prefer to hold US$ 100 worth of gold over US$ 100.
And that's because gold is real. I can touch it feel it. Carry it in my pocket and roam the world. I can exchange it for goods and services anywhere. It is universally acceptable. It's an asset in my portfolio - a solid hard asset that can stand the test of time.
Fortunately, there are many such assets and we have found a unique way to make money from them.
--- Advertisement ---
The Smallcap Fortunes Summit

Join us on the evening of 16th March to learn,

• Why despite rallying over 100% since March-2020 lows... small-cap stocks are set for a massive rally over the coming months and years
• Details of our top 3 stocks to capture potentially huge gains from this upcoming small-cap rally
• And how to spot opportunities, even in the current market, with potential to generate 200%, 400%, and even 900% long-term gains

Plus there is a lot more that we are going to cover.

The summit is free to attend for Equitymaster readers.

But since there are limited seats, we would recommend you to register at the earliest.

Click here to register. It's free
------------------------------
I wrote about Vijay Bhambwani earlier this week. He is probably India's best trader.
Vijay knows how to take out money from the trading terminal and put it in to your pocket. He has more than three decades of experience in trading and has a knack of connecting geopolitics, current events, and the global markets.
I have been associated with Equitymaster for last 5 years. Prior to that I have worked with institutions like banks, FII, mutual funds, and helped them make money from equity markets.
At Equitymaster, I have been writing about the big picture based on price action. Long-time readers know I picked the bottom in the markets in 2016.
I picked the bottom in IT sector in 2017 and even called out a top in early 2019.
I also stick my neck out. I told you the worst is over in auto sector in September 2019.
My Profit Hunter Pro readers keep showering praises for identifying profitable opportunities for them regularly.
Now I and Vijay have decided to team up and bring you a unique offering never seen before in Indian stock markets.
It is a unique blend of the best of natural resources - the biggest, tangible, and real asset class in the world - and equities, the most popular asset class in the world.
The recommendations are a result of a rigorous filtering process. Like master blenders, Vijay and I will mix and match the best hard asset trends in the world with the most profitable opportunities in the equity markets.
So, if some mining company in Africa suffers a shutdown and metal prices are likely to skyrocket - with a stock in India as a likely beneficiary - we will dig it out for you.
If some oil sheikh strikes a new oil find in his kingdom and it results in a windfall for a company in India, we will bring it to your attention.
If things turn south for the markets and should you find refuge in the glitter of Gold, we will alert you in advance.
This will probably be the one and only service in India which exploits trends in real assets, to make fast profits from stocks that are directly affected from these trends.
If you are interested in benefitting from such an opportunity then you must click here now to know more about it right away.
Warm regards,

Apurva Sheth
Editor, Profit Hunter Pro
Equitymaster Agora Research Private Limited (Research Analyst)
PS: Dear reader, today is the last day to get exclusive access to Vijay Bhambwani's highly profitable trading system - Weekly Cash Alerts. Do not let this opportunity pass you by! Click here to get access today.
Recent Articles