The Market's Dirty Secret is the Key to Making Money in 2020
Dec 4, 2019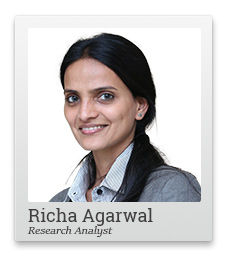 To make money in the stock market these days, you will need to know your friends from your foes.
I mean you will have to differentiate between risk and volatility.
While risk is the chance of permanent loss and thus your enemy, volatility is a different story altogether...
In fact, volatility could be your best friend if you know how to use it to your advantage.
Of course, if that's the case, there could be no better time in the Indian stock markets to befriend volatility than now.
How?
That's where you will find the dirty secret of the stock market today.
You see, at a time when the Sensex has been making new highs, you will be completely surprised at another feature of the market.
It has flown under the radar for most investors so far...
Along with the Sensex, there's something else that has risen: The number of stocks hitting 52-week lows!
--- Advertisement ---
Rs 24,950 From Just 1 Trade...

Imagine making Rs 15,150 in just 10 minutes...

Or Rs 17,650 in 3 hours...

Or even Rs 24,950 in another 3 hours...
*these are mock trades. Not Equitymaster recommendations.

Could you ever imagine making that kind of money investing in stocks? Probably not.

Neither would we.

But for the benefit of our readers – we're inviting India's #1 expert on profitable trading to show you exactly how to potentially make tens of thousands, without ever buying a single stock.

On the 21st of January, he will join us – boot up his PC – share his screen with us...

And show our readers exactly how those payouts were generated.

Register to watch this event now – there is no charge for our readers.
------------------------------
As a leading business daily points out, among stocks traded on the BSE, more than 22% of them are trading within 10% of their 52-week lows.
Looks like the perfect time for the opportunistic investor to pick up some good bargains!
Once you befriend volatility, you'll quickly realise that smaller stocks often see more volatility than the rest of the market. Much more volatility.
In general, the smaller the stocks, the more volatile they are.
So for example, while the Sensex is near a life-high, the BSE Smallcap index is still down a massive 33% from its life-high!
And that's only the index...
Among the rank and file of individual small-cap stocks, you will find dozens which have crashed more than 50%-60% from their recent highs.
Many have fallen even more...
And this is exactly what I love about small cap stocks!
All these crashes may seem scary to novice investors, something to stay away from...
But seasoned investors know the crazy volatility in small cap stocks actually means you will find the most profitable opportunities in the entire stock market.
That's why I focus all my research on small cap stocks which has helped earn pots and pots of money for subscribers of my small cap service Hidden Treasure over the years - beating the benchmark index by 2.5 times since inception.
But to narrow down the choices for you, I'll recommend my top stock pick for 2020.
Of the entire market, here's why I love this one stock the most.
Warm regards,



Richa Agarwal
Editor, Hidden Treasure
Equitymaster Agora Research Private Limited (Research Analyst)
PS: Dear reader, to know all about my #1 small-cap stock pick for 2020 please click here.
Recent Articles