4 Small Cap Stocks & the US-China Truce
Dec 6, 2018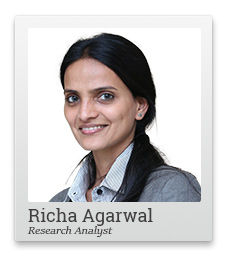 The US and China announced a shaky but firm 90-day truce to their ongoing trade war on the sidelines of the G20 meeting a couple of days ago.
While it was initially perceived as a positive development, market participants around the globe are not yet convinced about this arrangement, considering a slew of thinly veiled 'tariff' threats by US President Donald Trump over Twitter.
Now, you must be wondering, what does this have to do with me, or even India for that matter.
Let me explain.
When the US and China first announced a truce from their stand-off, stock markets worldwide, including India's, rallied in anticipation of clarity in trade.
However, just yesterday, global markets crashed significantly amid concerns that the trade war is not really done, and this is just a short-lived stop-gap agreement between the countries.
While a trade war between two of the biggest economies invariably affects a growing economy like India, it also brings in an element of opportunity.
As evidenced by this week's moves, news flashes can bring in big moves - both up and down.
As you must already know, we at Equitymaster view volatility as an opportunity to stock up on fundamentally strong stocks which invariably sway along with the market.
--- Advertisement ---


Just Do This One Thing Today…And You Could Be Set For Life

A few years ago, we published what went on to become our most popular books ever…

Equitymaster's Secrets.

With insights from our top research analysts, plus tons and tons of investing wisdom and secrets – this book is a must-read for every serious investor.

And we want you to have a virtually free copy – here's how you can claim it.

We only have 500 copies to give away, so the quicker you claim your copy, the better.

And when you do claim your copy, we also have a few surprise gifts for you…

Click here for the details.
------------------------------
Now the smallcap space has already been battered since the beginning of the year. The BSE Smallcaps Index, which was seeing a nascent rise is once again hit by negative sentiments in the global market.
However, since the fundamentals of a business are not driven by liquidity, I believe, over time, when the global sentiment turns positive and the small cap cycle reverses and stabilizes, a few select small caps will offer a very good returns to investors.
Trade wars may come and go, but the business with the best fundamentals outlive such macro events, and tend to rebound from their slump.
And I have uncovered exactly such types of battered down stocks which not only have the potential to outlive the current volatility, but also offer strong returns over the long term.
For you, dear reader, I have compiled four such actionable stocks whose businesses offer downside protection and a potential for great returns.
Let me tell you a little about my...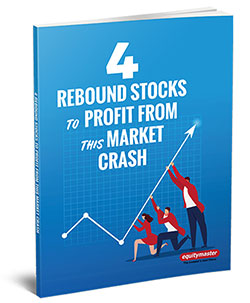 Four rebound stocks to profit from the current small cap crash
The first rebound stock: is a potential beneficiary of the growth in food and FMCG and discretionary consumption. It's the only company in the world to have a unique backward integration in its niche segment. The stock is down 32% from its 52 week high levels.
The second rebound stock: is the domestic market leader in a niche product that is used across industries. The company is set to become a pioneer in India soon with the launch of a new product with strong latent demand. What I like about the promoter is that he watches margins like a hawk. He does not hesitate to say no to opportunities where sales growth does not come along with healthy profit margins, a temptation that most are not able to resist. The stock is down 33% from its 52-week high.
The third rebound stock is a company in the business of transforming other businesses with software. With zero debt on the balance sheet, positive cash flows, healthy dividend payout and return ratios, and a great management at the helm of its affairs, the stock currently is offering a great attractive point at 39% discount from its 52 week highs.
The fourth rebound stock is a textile company that is setting new standards when it comes to using technology to reinvent the business. With majority of the capex behind it, this company is set to reap rewards of the efforts the management has put in in over last few years. The stock is down 47% from 52-week high, and anyone who gets in now is in for a very good rise in my view.
Whether the US-China trade war is really on hold, or whether it is just a calm before storm, don't miss out on these rebound stocks to ride out the volatility.
Regards,



Richa Agarwal (Research Analyst)
Editor, Hidden Treasure
Recent Articles